Well, the news is out, and it's official: Blake Johnson has been promoted to executive chef at Champion Hills!
A native of Henderson County with deep ties to the area, Blake joined Champion Hills in 2018 and was quickly promoted to executive sous chef. His background includes a compelling blend of club, hotel and restaurant experiences.
Blake was a sous chef at Hilton Hotels and Resorts, the executive sous chef at storied Biltmore Forest Country Club and worked in the Founder's Room kitchen in the main clubhouse at Augusta National during the Masters.
He is a graduate of Asheville-Buncombe Technical County Community College's award-winning and nationally recognized culinary program. He cut his teeth locally at fine dining establishments like Season's at Highland Lake, Black Rose Public House and West First Wood-Fired, where he forged strong relationships with local food purveyors and honed his approach using fresh ingredients.
Oh, and his Champion Hills' chicken wings were recently featured at Golf.com!
We sat down (virtually) to ask Blake about his plans for Champion Hills' culinary operations this year, as well as what it means to move from sous to executive chef.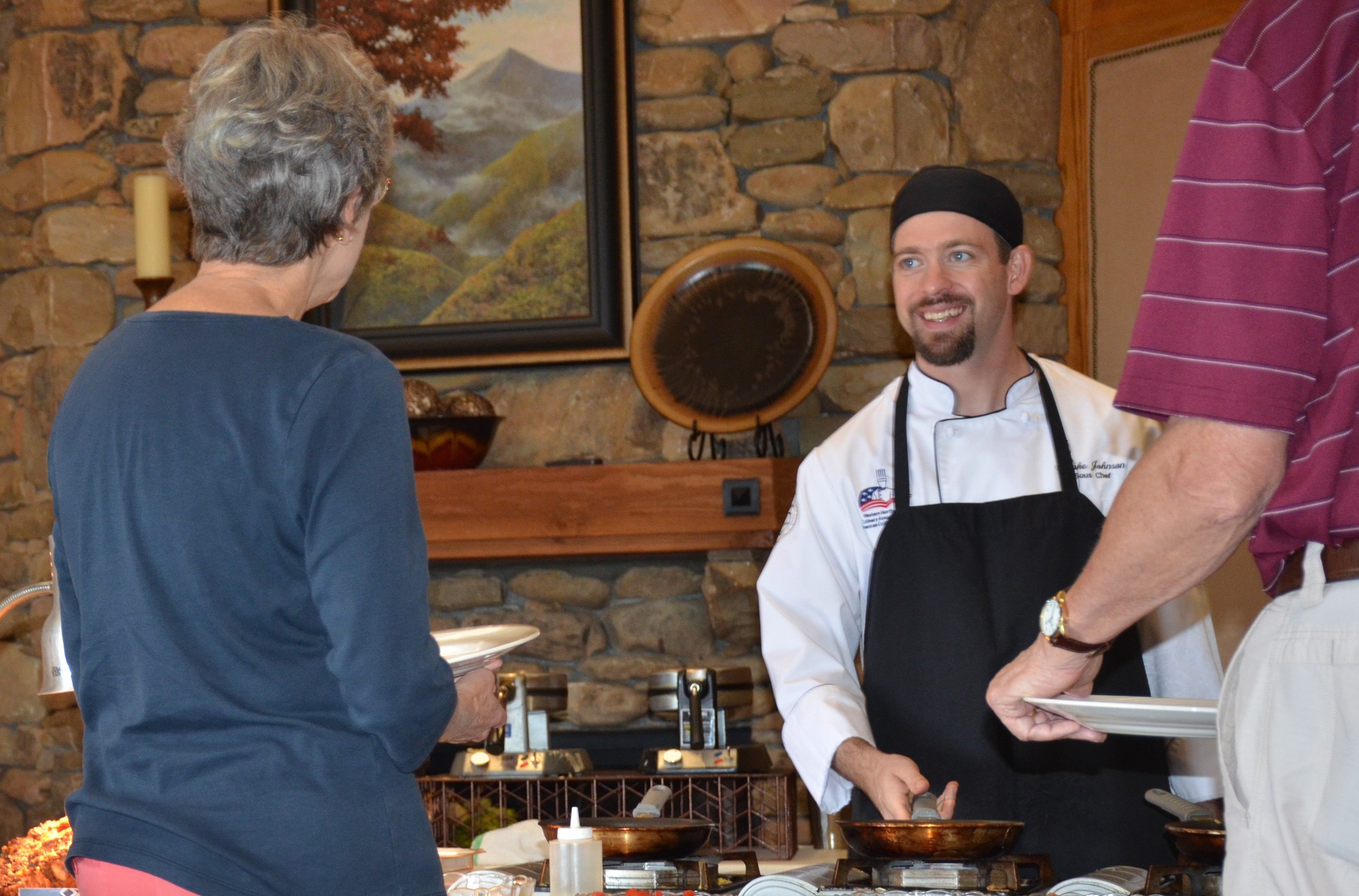 What does the move from executive sous chef to executive chef mean in terms of responsibilities and skill sets?
​Although most diners attribute the final plate and meals they're served in a restaurant or club to the executive chef, more times than not, the food was prepared by the sous chefs and culinary teams they lead. In a traditional kitchen hierarchy, the executive chef is more focused on big picture planning, menu design, financial tracking and planning, cost controls and product procurement during the day. For dinner services, they're mostly likely to be found running the expeditor station, which puts final garnishes and touches on each plate and is the final quality control check before the food hits the table.
As Executive Chef, I will have the chance to delegate and train my sous chefs on our banquet standards, allowing them to take more control on prepping and executing these events. I still plan on being hands-on for preparing dinner services and club events, and I will continue to taste and approve all items before they leave the kitchen. I look forward to continuing to be active in our food preparations each day, while taking on the added new responsibilities behind the scenes in the management scope of the position.
As an executive chef, are you like a new head coach taking over a football program who implements his style of offense or defense? Or do you continue to build on what's been created? Perhaps a little of both?
This transition will be a little different than taking an executive chef role at a brand-new facility since I am familiar with the membership and culinary program from my three years' experience here at Champion Hills. I plan on adding a new level of standards for our culinary team, while building on our previous successes as a team. I hope to continue to build great relationships with our membership and craft a great dining experience for current and new members in the future. I definitely want to impart my food style on our menus going forward, with a focus on simple, seasonal food, highlighting the freshest local items blended with classic club favorites.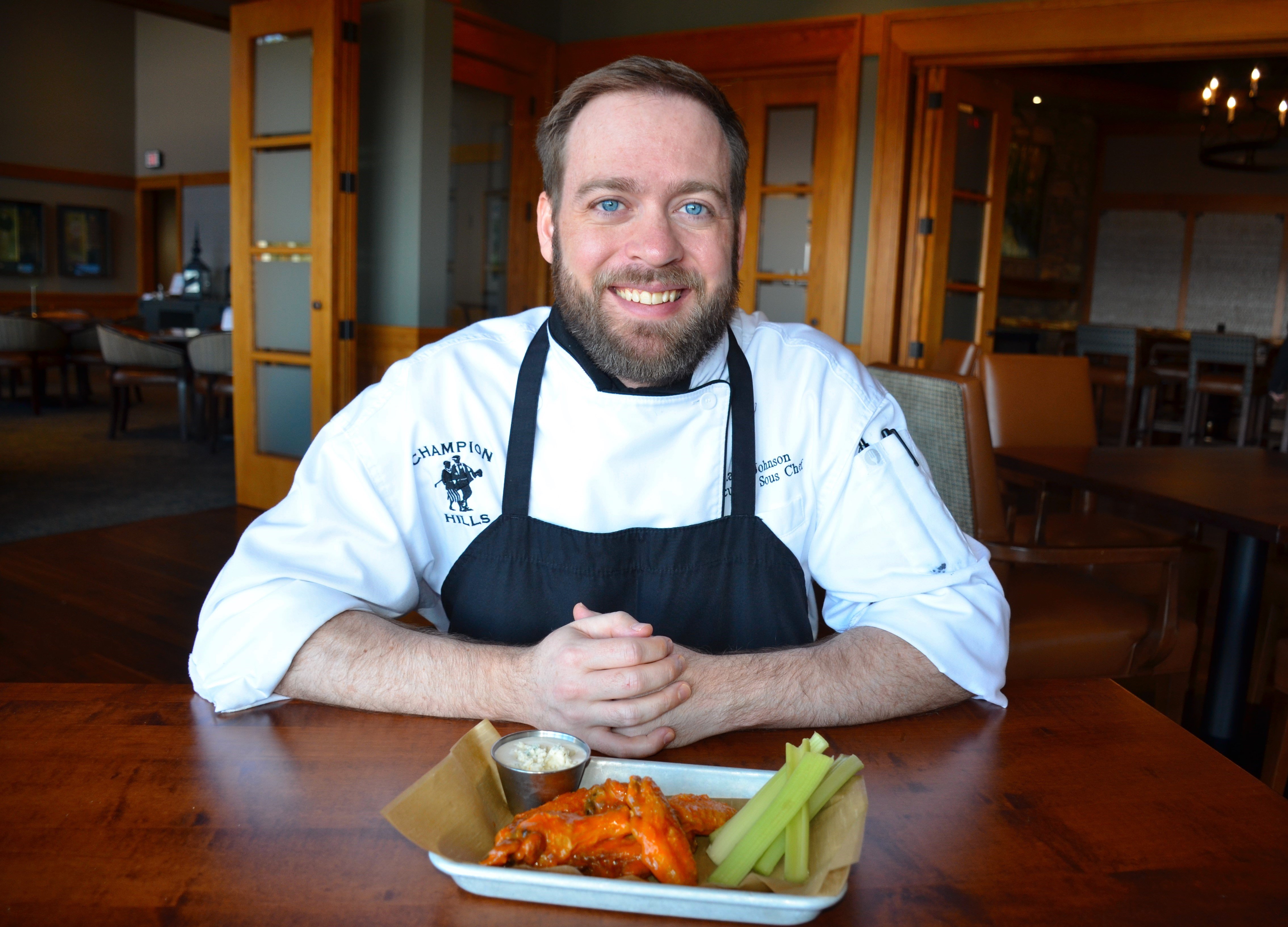 In a recent survey by the McMahon Group, dining was the number one thing members appreciated about their club. How important has dining and food / beverage been for members during and post (not that we're past this thing yet) pandemic?
Champion Hills is a tight knit community, and our golf course and dining options are a huge part of our member's daily lives. Although we've seen reduced numbers for our "dine in" offerings, we've stayed steady throughout the pandemic with our "to-go" options. With a variety of menu options that are easy to grab and enjoy at home, and a combination of creative theme night style offerings (e.g. to-go pizza night, take-and-bake casserole meals, and hot and ready comfort style meals), we provide a safe and convenient opportunity for our members to utilize the club. Our members really appreciate that we give them a chance for fresh and delicious food without having to travel outside the safety of the community during these difficult times.
How would you describe your approach to the culinary arts? Traditional? Innovative? Do you push the envelope or lean toward the classics?
I love a wide variety of cuisines. When cooking for myself, I enjoy Asian and Southwestern cuisines. With such a wide-range of tastes and preferences at a club our size, my menu planning and design focuses on selecting seasonal ingredients at the peak of freshness, highlighting local products and providing a great variety to appeal to many people. One of the best parts of leading the culinary operation here at Champion Hills is the wide variety of events we get to design and prepare. The a la carte menus allow us to have fresh seasonal classics, while special events such a wine dinners and "Men's" and "Ladies' Night Out" give us a chance to flex a little creative muscle and bring exciting flavors and concepts that are specific to the theme of the event. I follow other chefs on social media, both locally and worldwide, to see what fun and creative things they're working on, and love to dive into new cookbooks to keep learning about new techniques and flavors that I can bring to our club.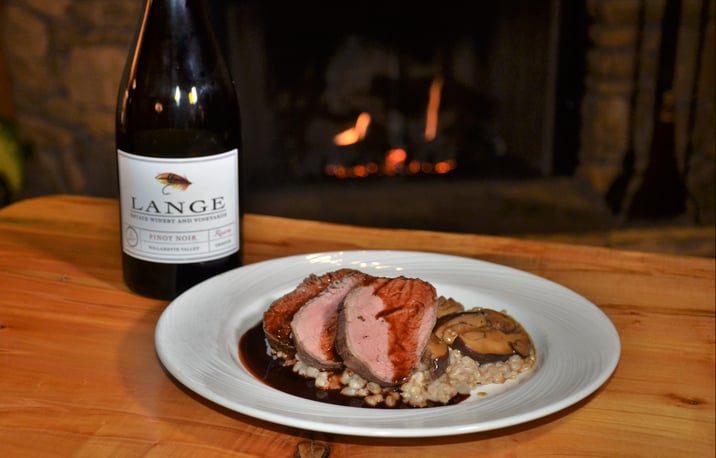 Okay, here's a question we asked you a while back and we'll see if the answer has changed: If you had to eat one meal for the rest of your life -- protein, veggie, carb -- what would it be?
I'd start with fresh oysters on the half shell with a little hot sauce and mignonette, then my go to entrée is always a huge bowl of Tonkotsu Broth Ramen with all the fixings; Rich pork broth, pork belly, soft poached eggs, shiitake mushrooms, crisp scallions, pickled radishes, shredded nori, soft ramen noodles. I'm hungry just thinking about it.