When it comes to designing golf courses at elevation, Tom Fazio is the undisputed king of the mountain. From the Blue Ridge to the Rockies and numerous ranges in between, the master architect has more nationally ranked mountain layouts than his World Golf Hall of Fame contemporaries … combined.
In one of the more staggering statistics in the golf course rankings realm, Fazio designed 32 (nearly a third) of the courses on Golfweek / USA Today's 2020 list of the "Top 100 Residential Golf Courses in the U.S." For courses ranked 101-200, he has 11 more design credits. Champion Hills ranks among the top 65 on the list.
"In mountain golf and its hilly terrains, it's very difficult to create and style a course," Fazio said. "The land kind of dictates what you can do with it. We had about 550 acres at Champion Hills, so we were able to meander around and use a lot of the valleys and natural streams on the property. The biggest challenge was to fit the golf course into the contour of the hills."
To accomplish this, Fazio and his team of shapers pulled ridges into valleys and filled hollows to create "playing platforms," providing golfers with level lies amid 350-feet of elevation change. As a result, only six holes feature uphill terrain while 14 holes are predominantly level and downhill.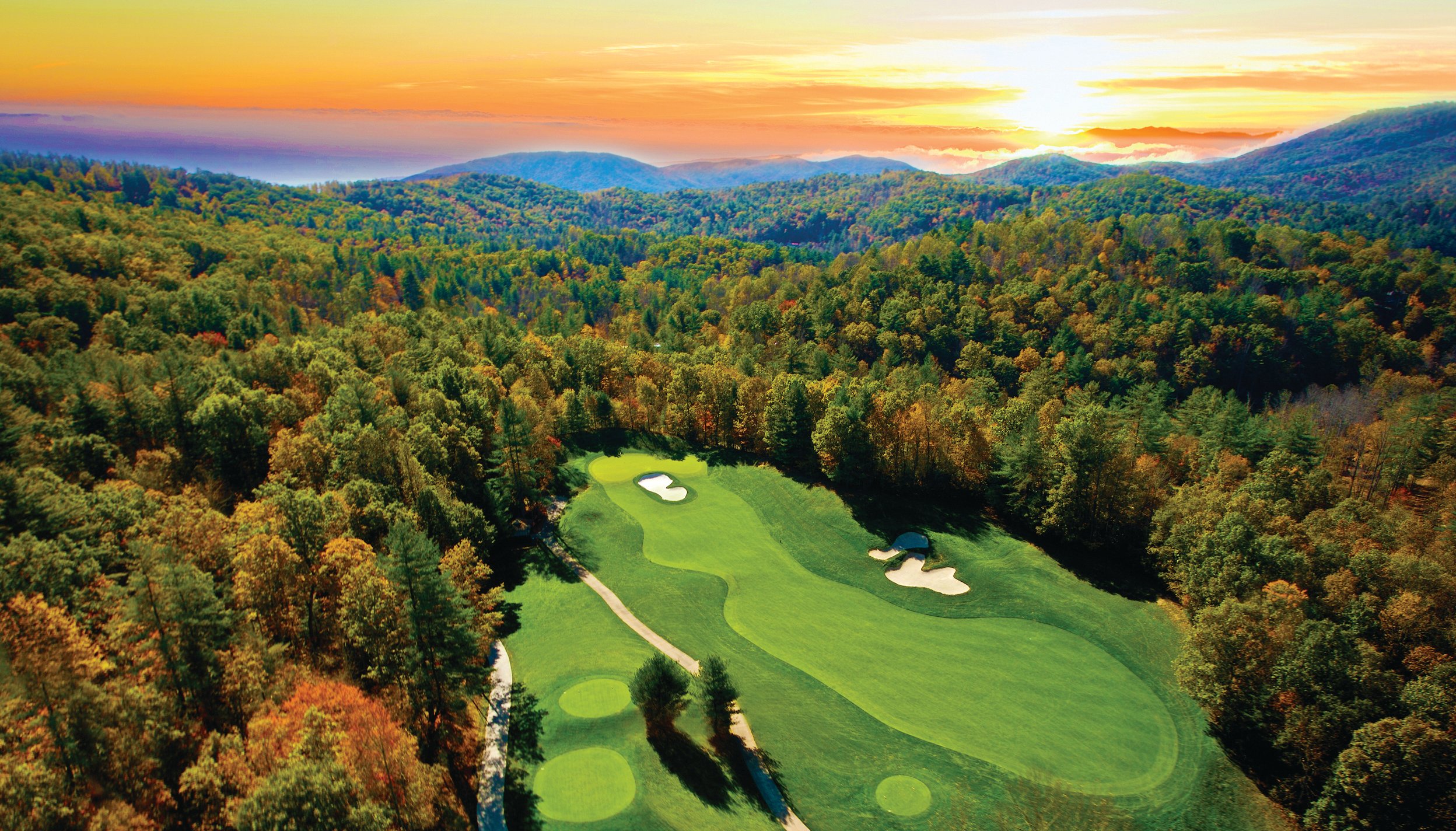 Champion Hills
So enamored with mountain golf in general, and North Carolina mountain golf, specifically, Fazio chose Hendersonville (where he also lived while working on Champion Hills) for his office and nearby Lake Toxaway for his summer home.
Without further ado, here are 10 of Fazio's best highland golf course designs.
Champion Hills
We must qualify this selection with "bias aside," but the golf cognoscenti and course rankings experts agree: Champion Hills is one of Fazio's seminal designs, a game-changing layout that along with Wade Hampton forever altered the way mountain golf courses were routed and built. At Champion Hills, Fazio artfully demonstrated that playing at altitude didn't have to mean blind shots and uneven lies. And playing to 6,510-yards from the back tees, the timeless layout reminds players that 7,000 yards is an arbitrary measurement of "championship" caliber golf.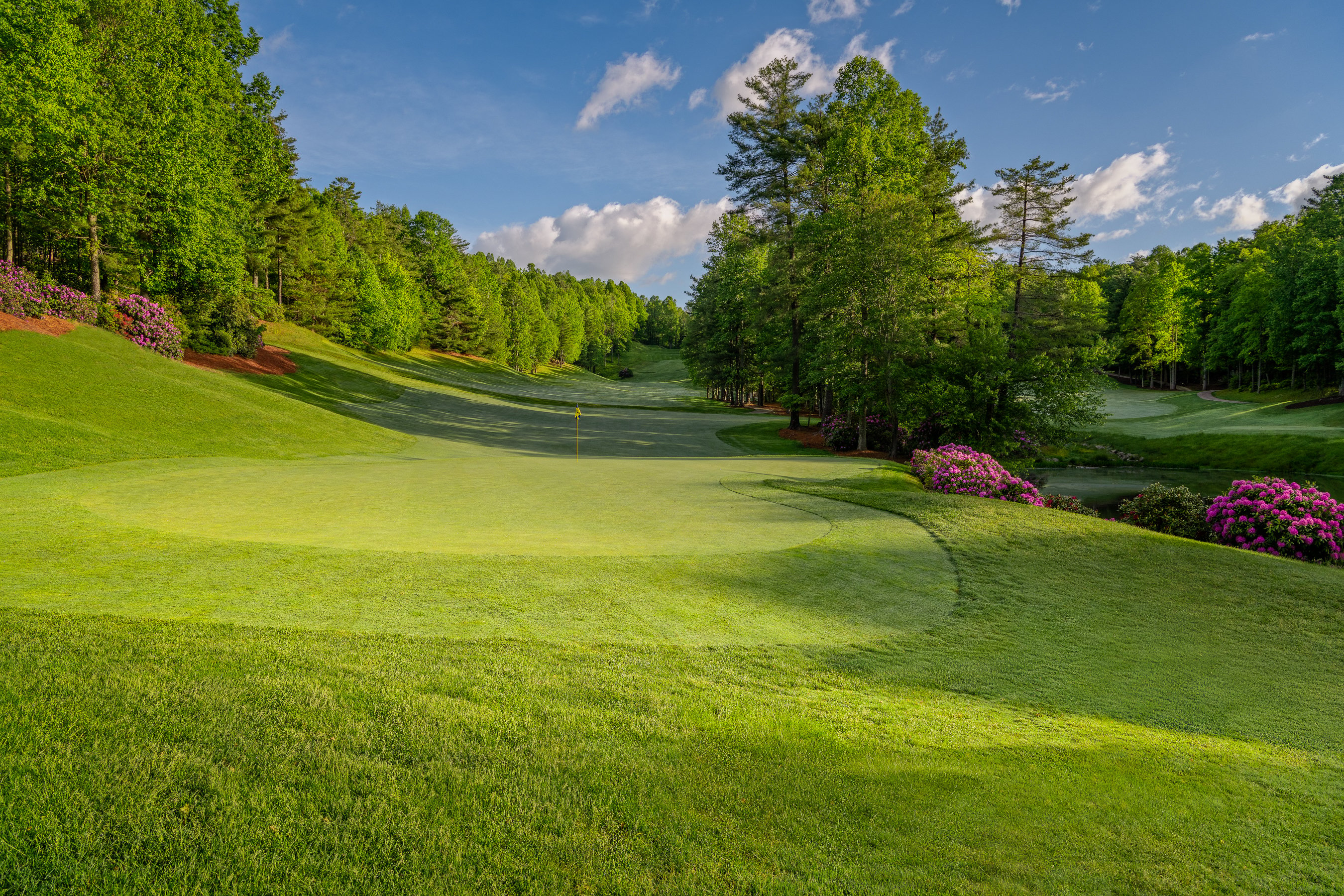 Champion Hills
Diamond Creek
Former Winged Foot head professional John McNeely and Frederica (St. Simons, Ga.) owner Wayne Huizenga founded this uber exclusive golf club in Banner Elk, N.C. As the story goes, they had their sights set on working with Fazio and Fazio only. McNeely made the two-hour drive down to Hendersonville to personally pitch Fazio at his office. The rest, as they say, is history.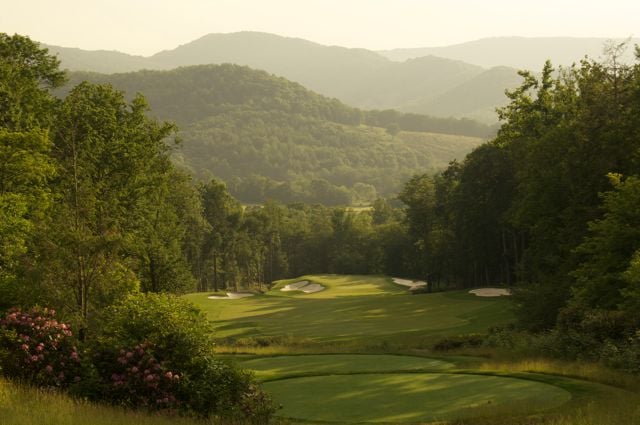 Diamond Creek
Mountaintop
Situated in neighboring Cashiers, Mountaintop, along with Wade Hampton, Diamond Creek and Champion Hills completes North Carolina's famed foursome of Fazio mountain marvels. The layout climbs gradually from a valley floor to a mountaintop pinnacle that serves as the inspiration for the course's name.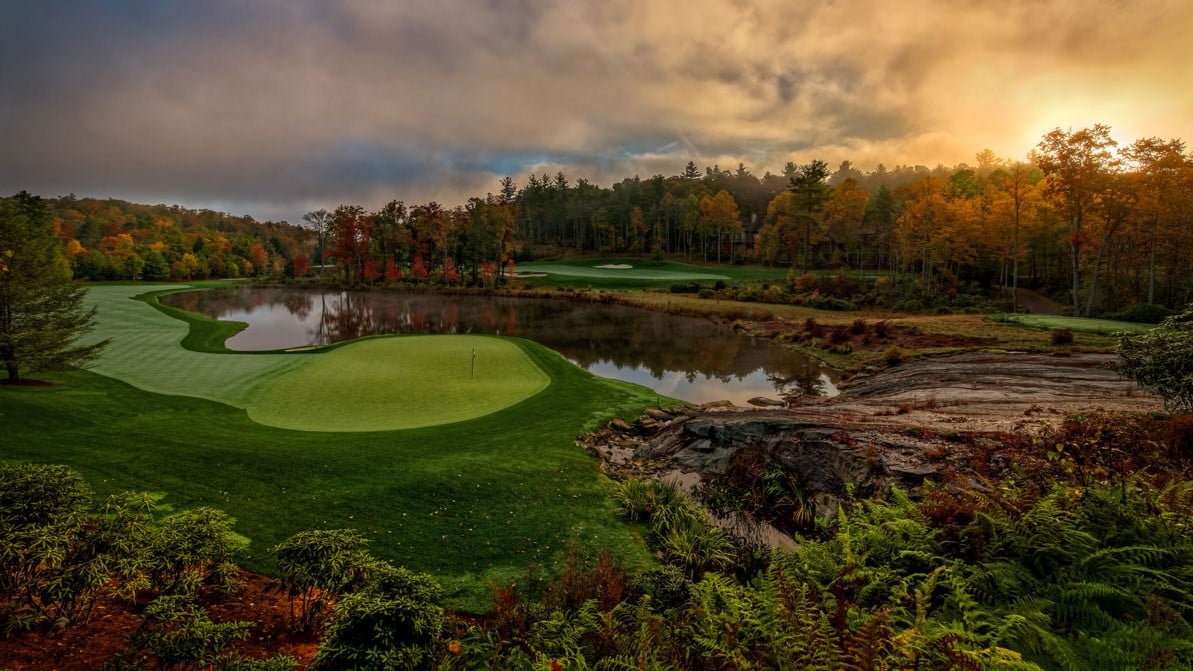 Mountaintop
Wade Hampton
Like Champion Hills, Wade Hampton was a late 80s western North Carolina layout that clearly established Fazio as the nation's premier mountain golf craftsman. Also similar to Champion Hills, Wade Hampton is "private golf Fazio" at the top of his game: generous fairways, flowing bunkers and severely undulating greens.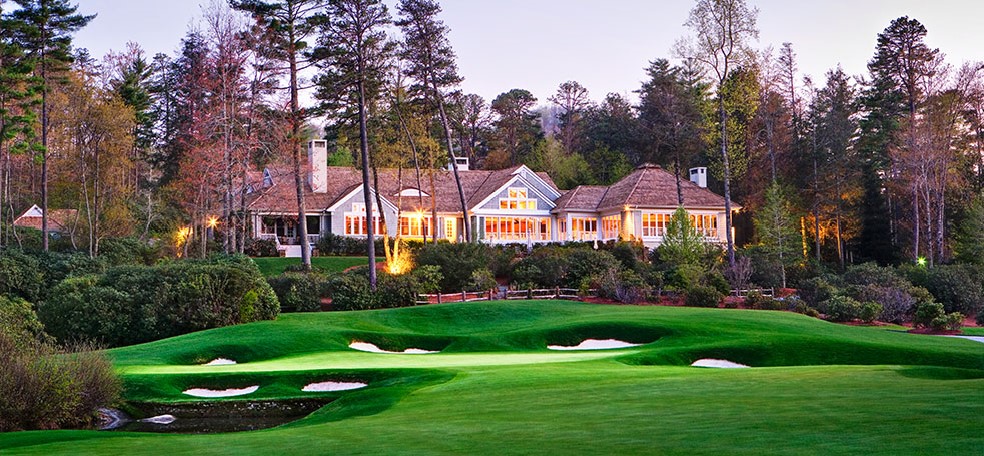 Wade Hampton
Gozzer Ranch
Given its proximity to chic Coeur D'Alene, Idaho, it's little wonder that Gozzer Ranch attracts more than its fair share of celebrity golfers. Former New York Yankee Alex Rodriguez is a frequent guest, and hockey great Wayne Gretzky is a long-time member. Fazio routed several holes along the site's basalt bluffs, where 100-foot-high spires, crags and cliff faces are back-dropped by sweeping views of the lake and nearby mountains.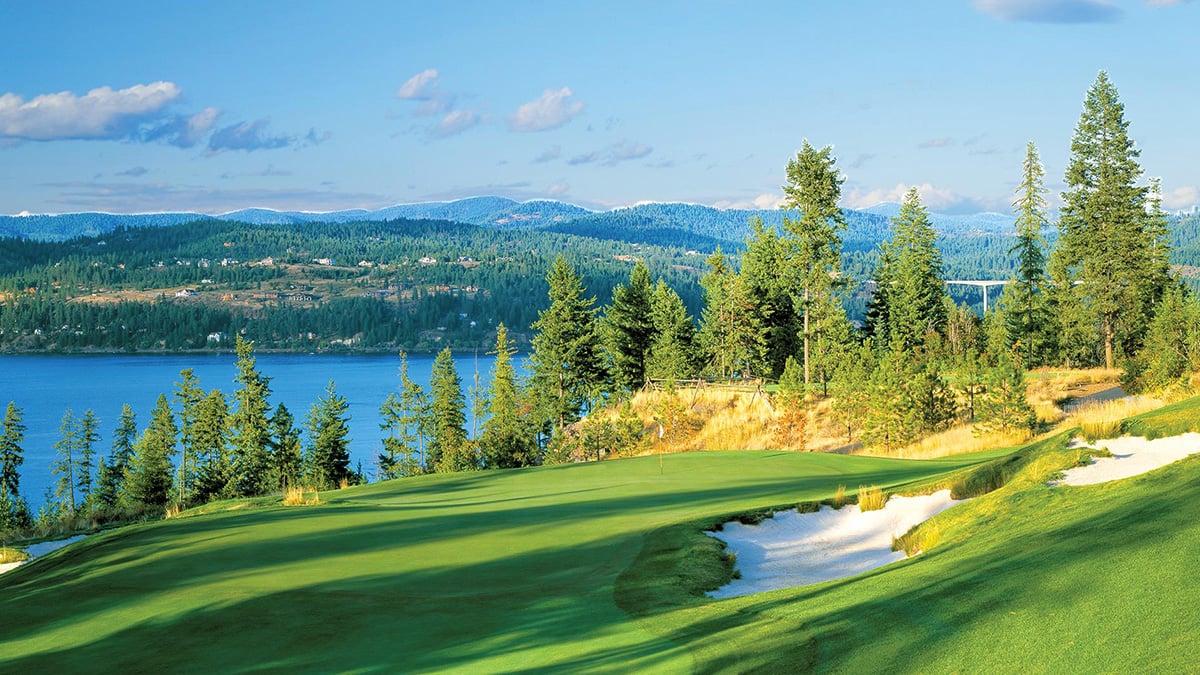 Gozzer Ranch
Red Sky Ranch
Located near the Vail and Beaver Creek ski resorts in Colorado, Red Sky Ranch sits at a breathtaking (literally) 7,000 feet on a former sheep ranch. Its routing rises and falls amid 600-feet of total elevation change throughout its 7,113-yards. A 7,113-yard stunner, this top-of-the-world layout offers panoramic views of Castle Peak to the west and Vail's fabled Back Bowls to the east.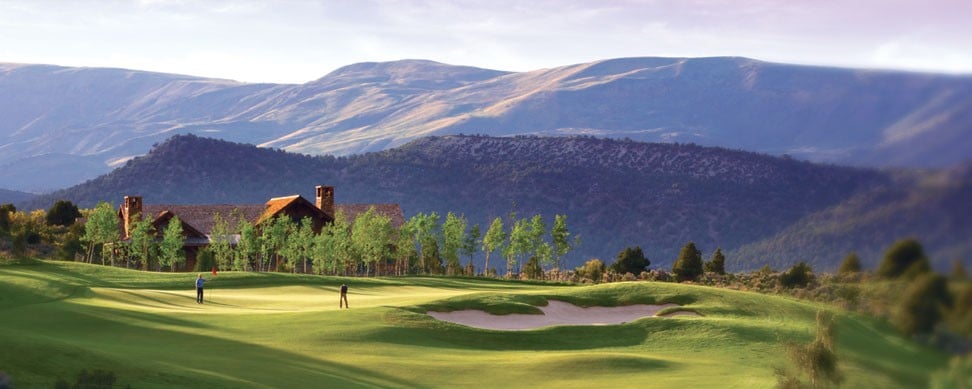 Red Sky Ranch
Shooting Star
At Shooting Star in celebrity-soaked Jackson Hole, Wyo., Fazio devised a brilliantly simple method of designing an eminently playable mountain golf course: site the majority of the holes in a valley. Well, a 25-acre meadow to be precise, but the result is just as stunning as any of Fazio's highland heroics. There are also over 50 acres of lakes on property that come into play on 13 of 18 holes.
Proghorn
The Fazio Course at Proghorn in Bend, Ore., is unquestionably one of the most visually stunning golf courses in the U.S. Its rolling fairways and sculpted greens are punctuated by ancient lava rocks that create a surreal, almost Mars-like effect. Considered one of the most unique holes in the world, the par-3 eighth hole includes a 45-foot canyon and exposed lava tube.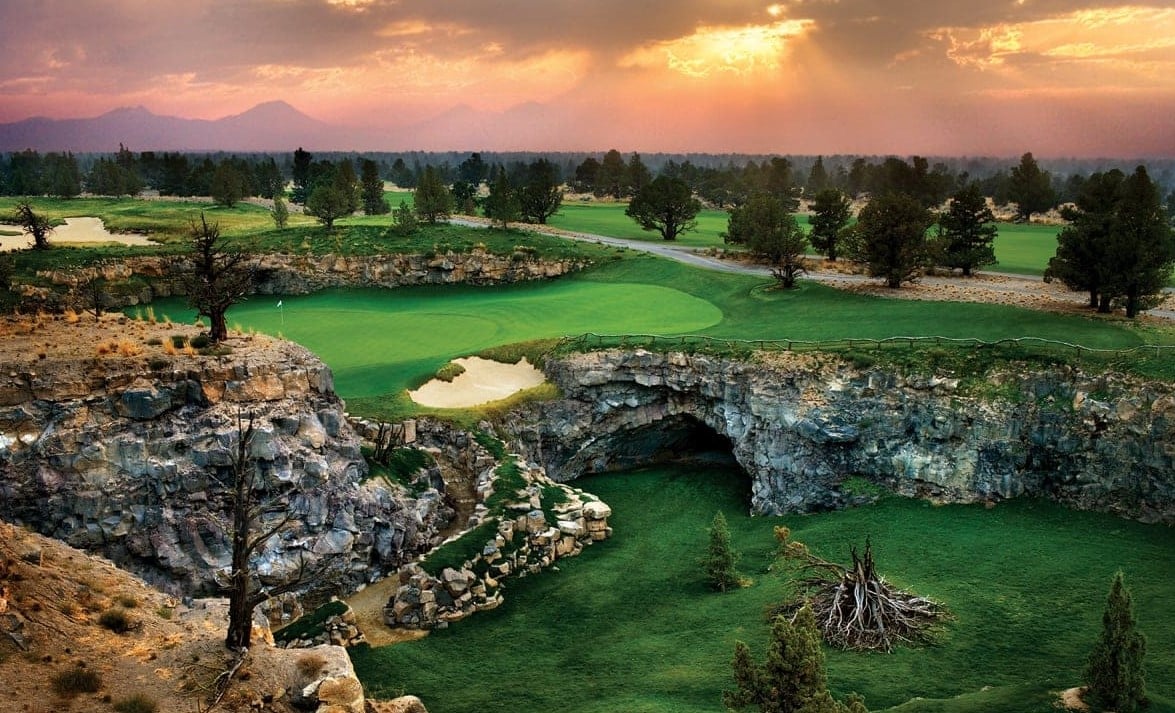 Proghorn
Martis Camp
The Lake Tahoe region is coveted by many golf course architects, and a design credit in the high Sierras is a mountain golf badge of honor. Set at 6,100-feet above sea level amid 2,177 rambling acres, Martis Camp is considered by many, including former PGA Tour player and two-time U.S. Open champion Lee Janzen, to be among Fazio's greatest courses.

Martis Camp
The Stock Farm
Fazio designed Stock Farm in the southwest corner of Montana's Big Sky country in the very heart of the Bitterroot Valley. The course originally opened in 1999, and Fazio returned in 2018 for a complete renovation including rebuilding green complexes and bunkers. Situated at a reasonable 3,500 feet, it's the views of the surrounding Bitterroot Mountains that cause golfers to reach for their smartphone cameras.