Tom Fazio turns 77 years young this February, and the voice on the other end of the call sounds like that of an up-and-coming golf course architect ready to take on the world.
"I'm never old," Fazio says. "I've just been around a while. Even when I move on to the next life, I won't be old because I think young."
Champion Hills, one of Fazio's seminal Western North Carolina designs, celebrated its 30th birthday in 2021 having opened in 1991 following a two-year design and construction period. For Fazio, whose career spans more than five decades, 30 years feels like yesterday.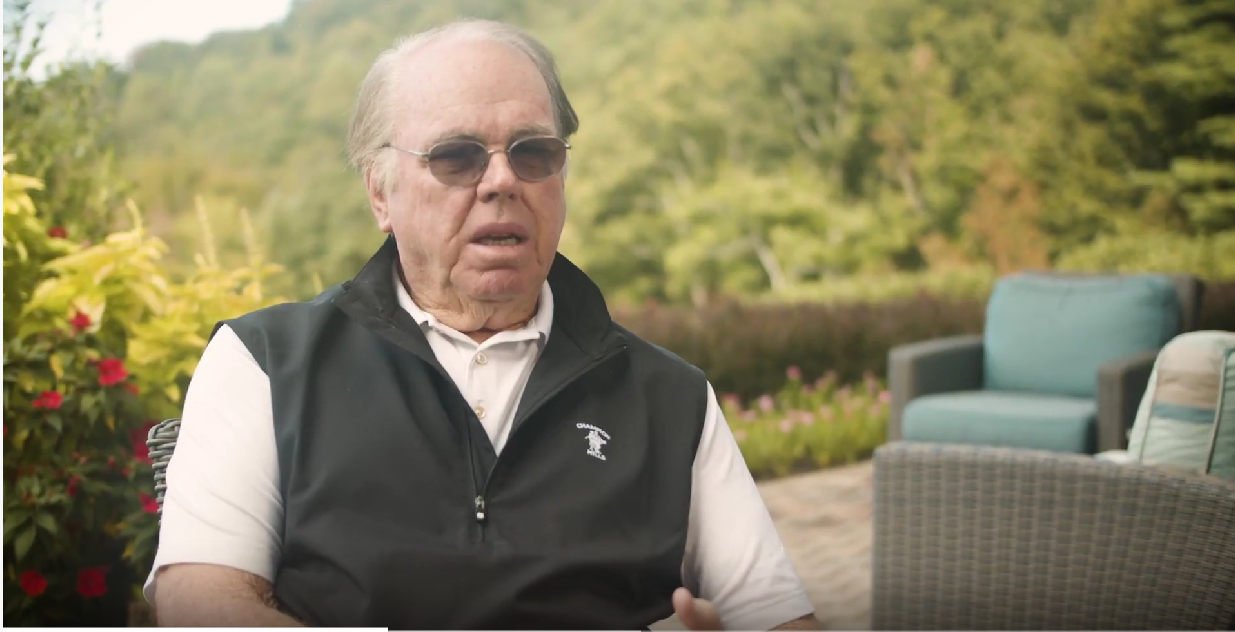 Tom Fazio at Champion Hills
"That was one of the greatest periods of my life," Fazio says. "If I were to live in a perfect world where you don't have to get on an airplane to go design golf courses and have my family with me in a small town [Hendersonville] that reminded me of Mayberry, well that was it."
Fazio and his wife Sue were first exposed to the charms of the Blue Ridge Mountains while designing Wade Hampton Golf Club in the mid-80s. They stayed for a few weeks, then a couple of months, and eventually the entire summer. By the late 80s, the Fazio family had relocated to the area full-time, but it took some cajoling by Sue to convince Tom the move from Florida's Palm Beaches was practical.
"I told Sue I needed to be near an airport and the Asheville airport was two or three hours from where we were living in Cashiers," Fazio says. "Well, she hopped in the car and drove to the airport. When she was close, she called a realtor from a phone booth and said we need a farm 10 minutes from the airport. Sure enough, they found it."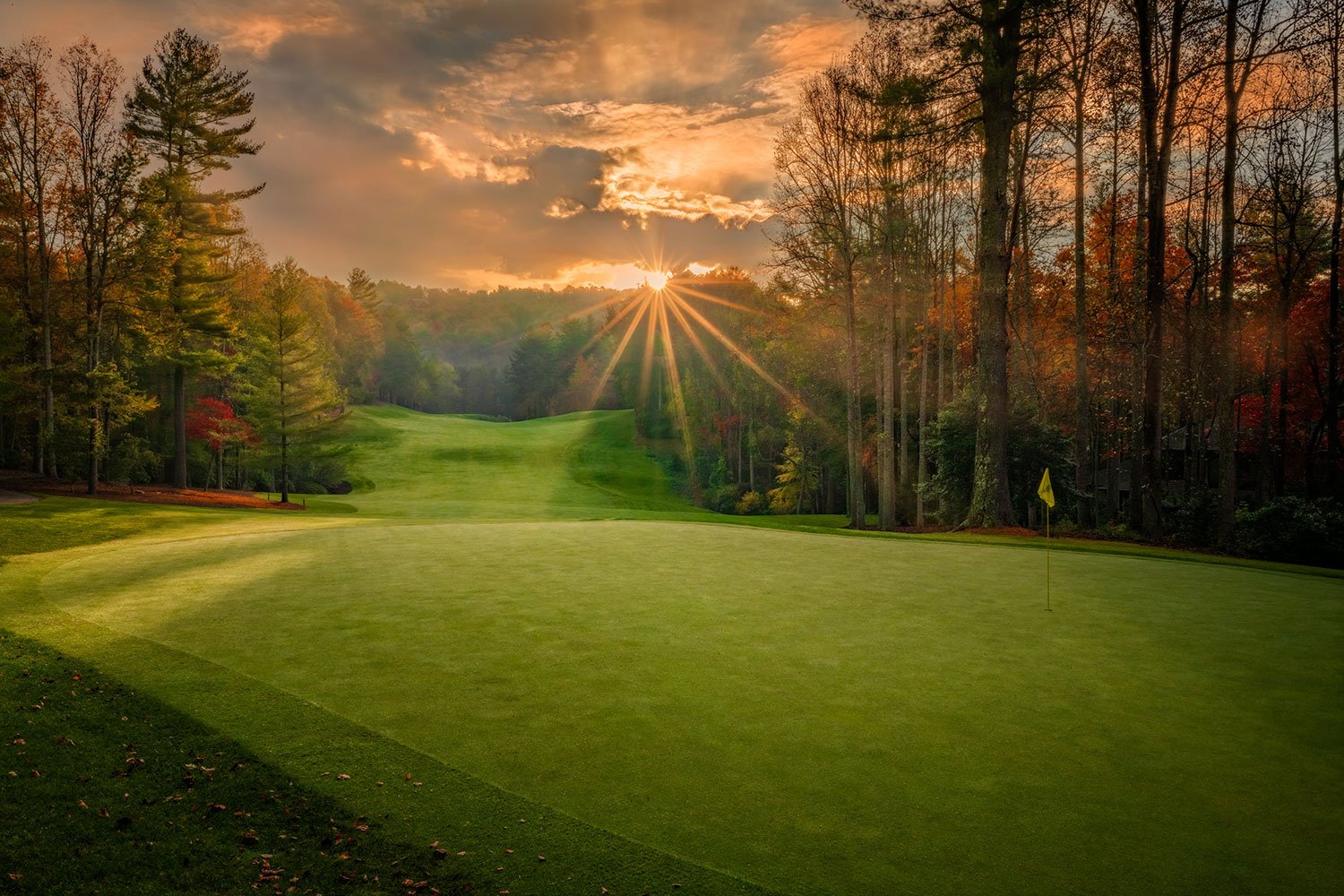 A Western N.C. Sunset at Champion Hills
Fazio did more than just settle into the region, he completely dominated it in terms of nationally-ranked design credits in the area. In addition to Champion Hills and Wade Hampton, Fazio went on to design Mountaintop and Diamond Creek Golf Clubs in Western North Carolina, all ranked in the top 10 in the state by Golf Digest.
"If those courses and Champion Hills were the only ones I ever designed, I'd have had a heck of a career," Fazio says, laughing.
A Timeless Design
Champion Hills moved up 13 spots in Golfweek's "Top 200 Residential Golf Courses in the U.S." from 64 to 51 and has vaulted 19 spots over the past two years. Moving up an entire decile is challenging for mature golf courses that haven't undergone significant renovations. Moving up two deciles is almost unheard of. So, what gives?
"Two things make that happen, the setting and the people involved," Fazio says. "Without good members and without good management, nothing happens. As for the golf course, it just fits into the setting, the vegetation and the long-range views. The shaping of the holes into the valley and hillsides creates a lot of variety. There's not any hole that looks like another. There's no golf hole you've seen anywhere else. You can't wait to go play it again."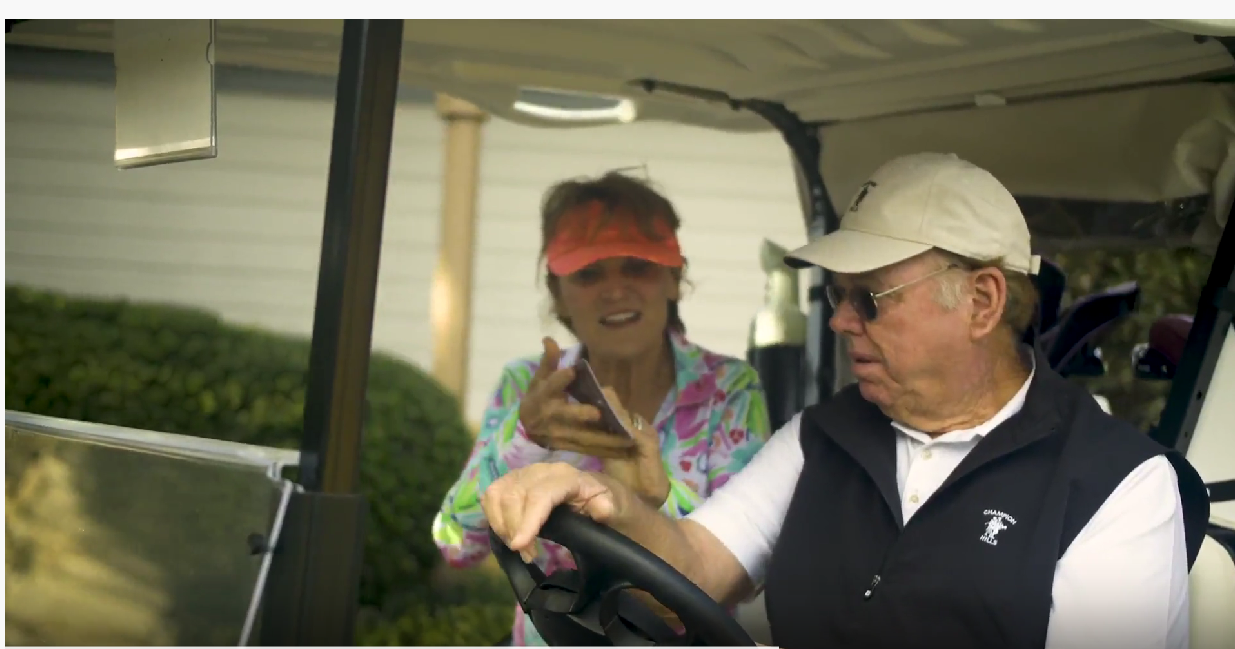 Tom and Sue Fazio Playing Champion Hills
The vast majority of highly-ranked modern courses play to more than 7,000 yards from the back tees. Fazio's design at Champion Hills flies in the face of conventional wisdom, measuring just over 6,500 yards from the tips. When asked if he and his design team felt any pressure to stretch the course beyond this arbitrary benchmark, Fazio's response is swift and impassioned.
"The talk about getting courses to 7,000 yards or more has been around since the 60s, but 85% of the golfers in America are playing from 6,500 or less," Fazio says. "Champion Hills wasn't designed for modern-day professional tournaments. Stretching it to 7,000 yards didn't fit well with that piece of land. If you have to start making concessions in the design to get there [to 7,000 yards], then don't go there."
It's All Downhill
At Champion Hills, Fazio devised a brilliant routing through the heavily forested hills, deep ravines and cool mountain streams of its Blue Ridge Mountain setting. He and his team, which included architects Tom Marzolf and Andy Banfield, pulled ridges into valleys and filled hollows to create "playing platforms" providing golfers with level lies amid 350-feet of elevation change. The result is one of the most playable mountain-style courses in the entire region.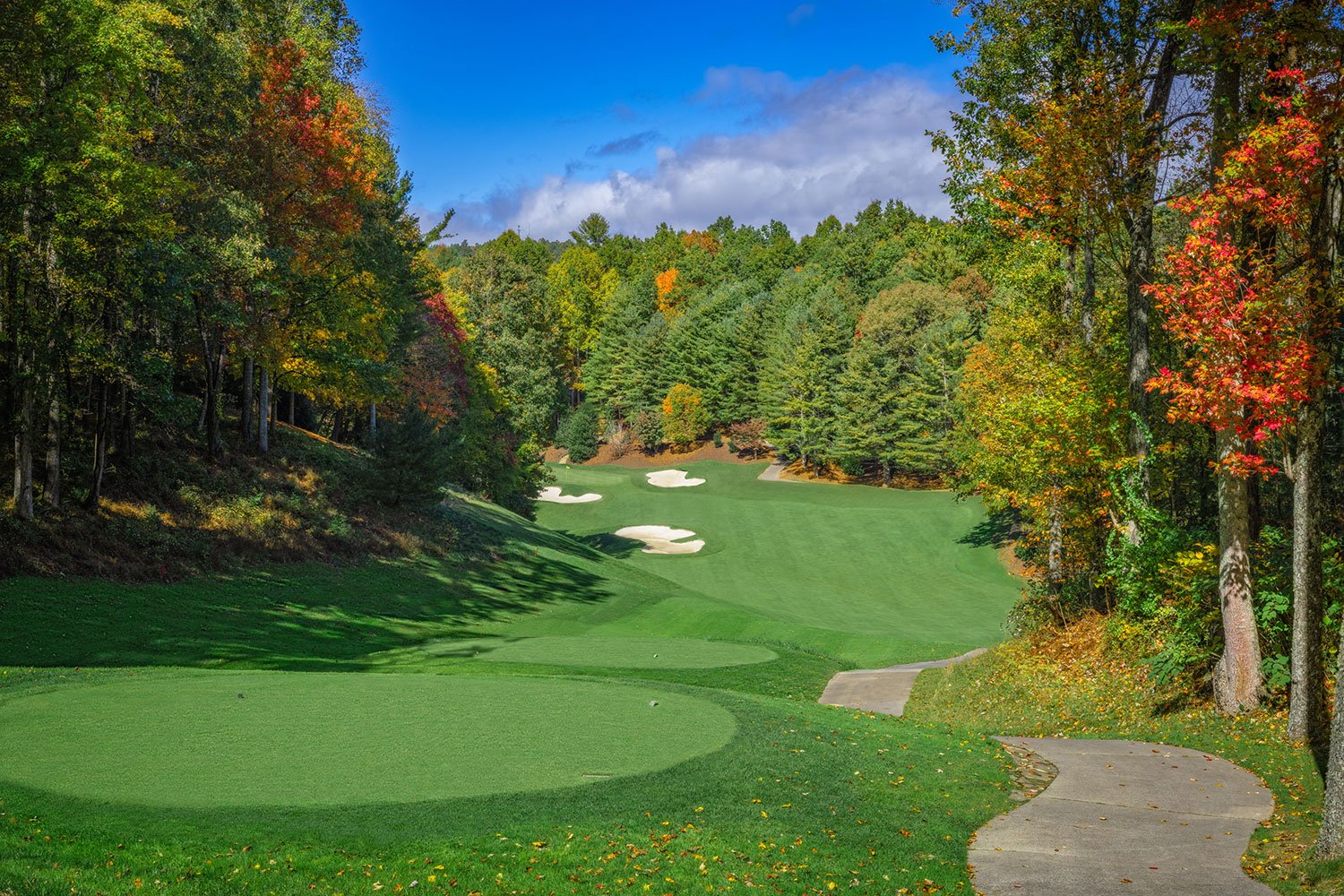 Playing Platforms Help Create Level Lies
"There are six holes on the course that play uphill and even those holes have downhill sections," Fazio says. "I didn't do anything crazy or that another modern architect wouldn't do with the resources and equipment that's available to us. Does it make it better than the classic mountain courses from those designers [Donald Ross and Ellis Maples]? No, it just makes it modern."
Yet it's that modernity that appeals to Champion Hills' members. Having a golf course that's not only playable but downright forgiving while still being challenging keeps them coming back day after day for another shot at glory. One of those members is none other than Sue, who famously praised her husband for designing Champion Hills so that her shots funneled toward the fairways and greens.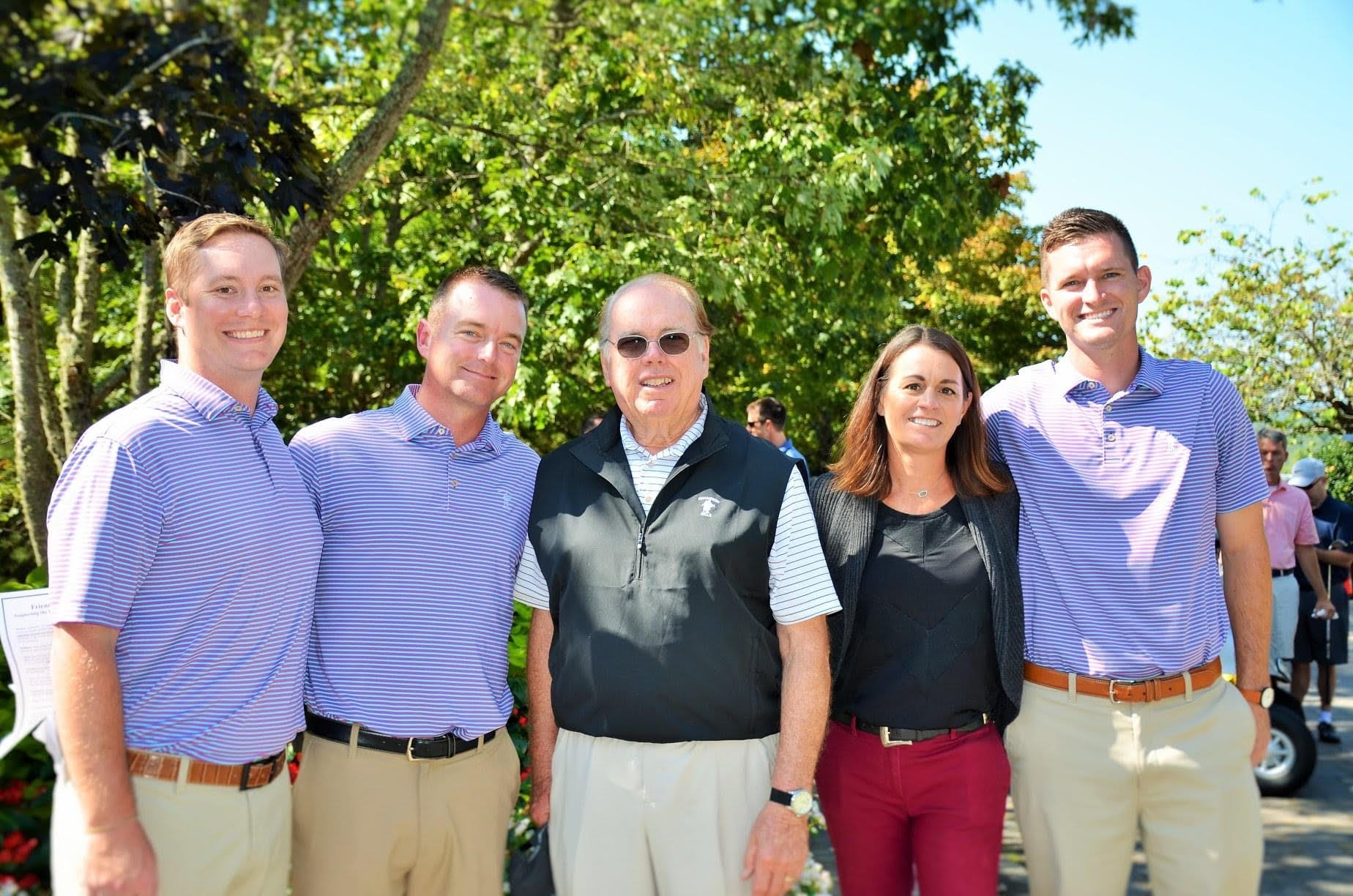 Tom Fazio with the Champion Hills' Golf Team
"My wife she said to me one day after playing Champion Hills, 'Tom, why does it seem like my ball is always bouncing toward the hole and it's coming off the hill and I'm getting a good bounce, did you make it that way?'" says Fazio. "I said of course, why wouldn't it be that way? Why would you want it to bounce away from you and bounce out of play and lose a golf ball?"
Amen to that, Mr. Fazio. And "cheers" to one of the greatest living golf course architects on his birthday.
Click here for more information about Champion Hills' menu of modern membership offerings or to schedule a tour with Director of Membership and Marketing Heather Myers.