Let's face it, thousands of families spent way too much time apart during the pandemic. Now, with millions of vaccinations administered and the country opening up for travel, it's time to make up for lost time.
With its vertical membership and multitude of amenities and activities, Champion Hills is the perfect place for families to convene for multi-generational fellowship and unbridled enjoyment. As the calendar turns toward summer, there's a collective "family reunion" going on in the Blue Ridge Mountains of Western North Carolina.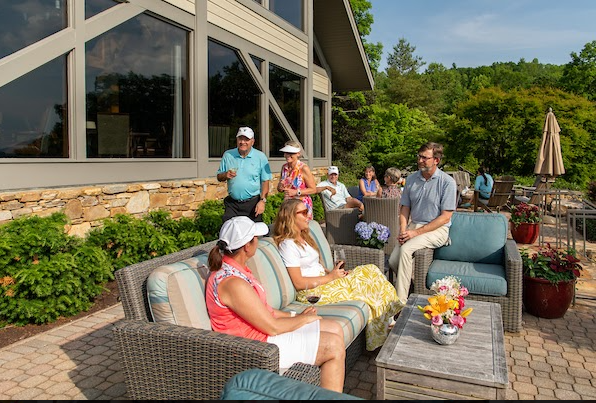 "We see so many families coming together here across two and three generations," says Heather Myers, director of membership and marketing. "Whether they are on the golf course, at the pool or out to dinner, we love that Champion Hills is their 'happy place.'"
For those in the market to relocate and in search of a golf club and community, vertical membership offerings are not the industry standard. In fact, they're hard to come by. Most private clubs offer traditional "legacy" memberships granting members' children club access up until a certain age.
At Champion Hills, vertical membership extends full benefits and privileges to immediate family. In other words, when you join as a Full Equity Golf, Equity 55 Golf or Social Equity member, your parents, your kids and their spouses, as well as your grandkids, all receive the same benefits at no extra cost (excluding Troon Privé benefits).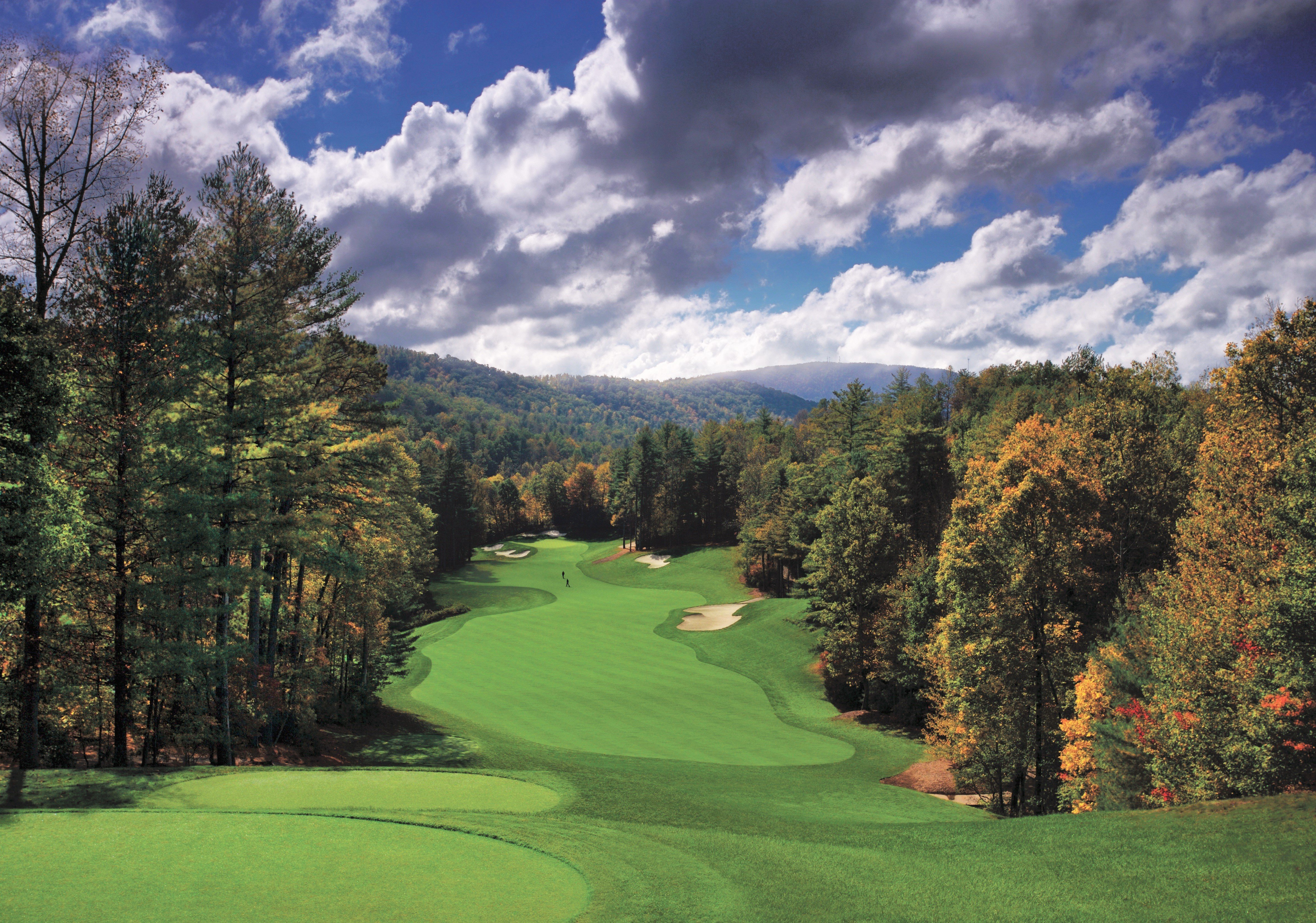 "The vertical membership was created as a way to add value for our members and to set Champion Hills apart," Myers says. "After crunching the numbers we found we're able to provide this amazing benefit at no additional cost to the club, so it was truly win-win."
During the summer months – peak season for visits from kids and grandkids – it simplifies things for members and their families. Rather than having to worry about guest fees on Champion Hills' renowned Tom Fazio-designed golf course, or fretting about food and beverage charges, members can relax and enjoy their family time.
"All they have to do is email me and I let all the department heads know who from their family will be onsite," Myers says. "That way if they're not with the member when using our amenities we know exactly who they are and can make their visit seamless."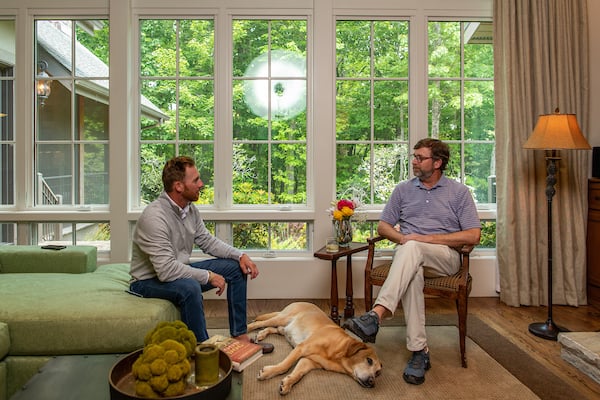 In addition to fostering a family atmosphere, Champion Hills' central location in Hendersonville, N.C. is ideal for visits with family. A charming "Main Street" town, Hendersonville is under three hours from Charlotte and Atlanta and a day's drive from Washington D.C. and Philadelphia. It's also a convenient stopover point for families traveling to Florida from the Midwest and Northeast.
"Our members moved here to be near family without being right in their backyards," Myers says. "It's the best of both worlds and when they all decide to be together, we want it to be their favorite trip on the calendar."
Family Golf
July is "Troon Family Golf Month" at affiliated facilities throughout the world. Thousands of juniors took up the game in 2020 when their regular team and individual sports were cancelled due to Covid-19.
At Champion Hills, which is a member-owned and managed by Troon, vertical membership makes every month family golf month. Fazio's mountain masterpiece features multiple sets of tees rated for men and women, including combo tees that eliminate forced carries.
During casual afternoon rounds, juniors and beginners of all ages can drop balls in the fairway and hit short approach shots into greens. Or they can simply putt until they're comfortable and able to take full swings with irons and woods.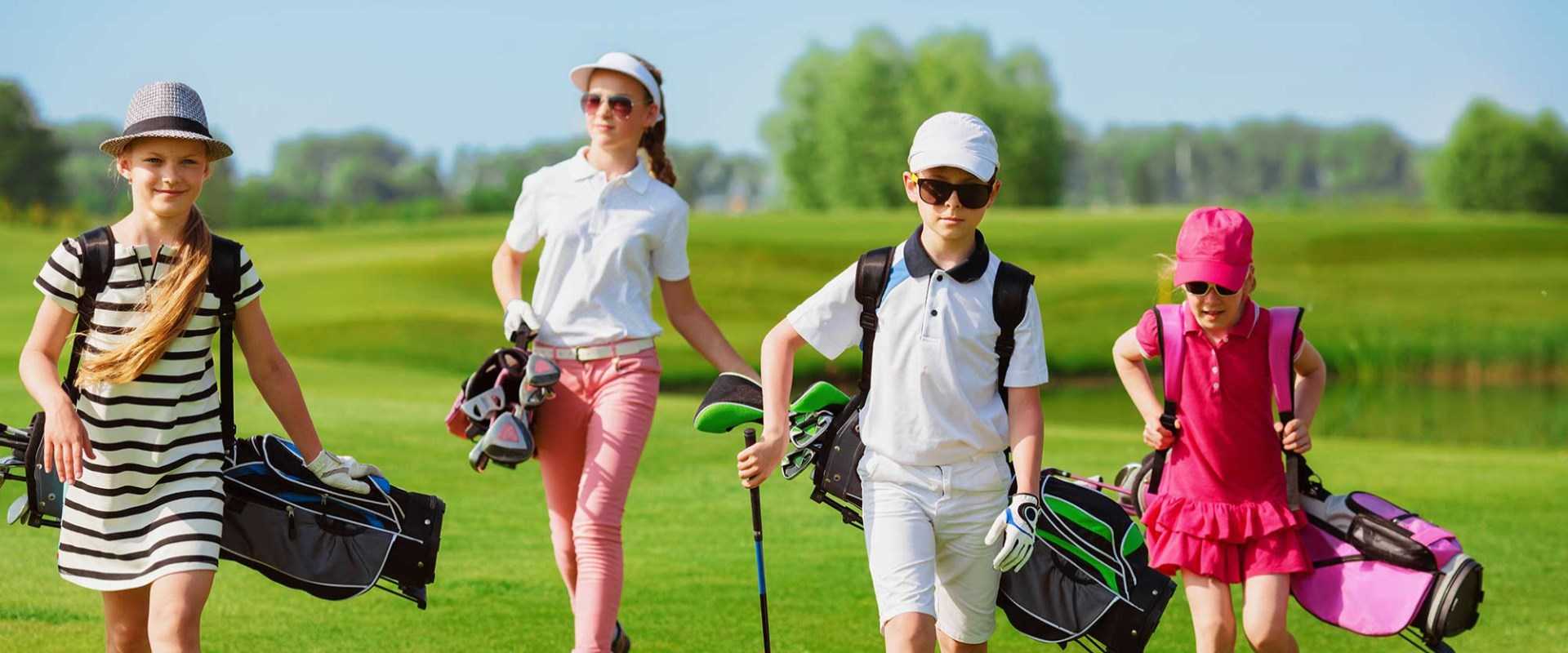 "Our friendly, casual environment is welcoming for golfers of all levels," says Scooter Buhrman, PGA head golf professional. "But we also have members with family who are highly-skilled players who love testing their game from the back tees. That's the beauty of Fazio's designs and Champion Hills is one of his best."
Longtime resident and member Brian Fitzgerald speaks to vertical membership first-hand. The Chicagoland native was the board president when vertical membership was proposed and approved, and his three sons and four of his eight grandchildren play golf whenever they visit Champion Hills.
"We felt the vertical membership would increase the marketability of the club and the experiential value," Fitzgerald says. "It is still fairly unique in the private club world. With most of my family playing golf, it's nice to not worry about racking up a bunch of guest fees. We [Champion Hills] don't just allow vertical membership, we encourage it."
The Great Outdoors
Golf is one of many outdoor activities at Champion Hills. Family staying with members for several days or weeks appreciate the club's outdoor heated pool – a popular spot to kick back and relax after an invigorating workout at the award-winning Wellness Center.
Champion Hills' Har-Tru tennis courts are lit so members and their families can play in the evenings when temps dip down into the 60s and 70s. More than 18 miles of hiking trails grace the property, ranging from 0.3 to 4.5 miles, perfect for taking in the fresh Blue Ridge Mountain air and abundant Carolina sunshine.
"We want members and their families to feel like they can disconnect from the everyday grind and reconnect with what's important," says General Manager and Chief Operating Officer Dana Schultz. "With the vertical membership, we can deliver the highest level of service and provide everyone with an unforgettable experience."
Family Style
Champion Hills' mountain lodge-style clubhouse is the social hub of the community, and a place for families to come together in the evening after a busy (or not so busy) day. Overlooking a vast expanse of the Blue Ridge Mountains, the recently reimagined Fazio Pub offers casual dining with a chef-driven gastropub menu created by Executive Chef Blake Johnson and his culinary team.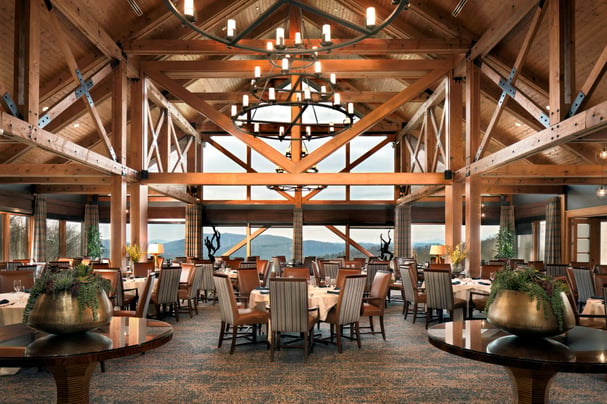 Next door, the elegant setting and lodge-style ambiance of the Mountain View Room offers the ideal venue for special occasions and holidays. In classic "laid back" Champion Hills style, members can select from either menu wherever they might be seated.
"The operative word around here is 'yes," says Schultz. "When we see members' families coming back month after month and year after year, it only confirms that vertical membership was a wonderful thing for Champions Hills."
For more information about membership at Champion Hills, or to schedule a tour, visit our Membership Page or call (828) 696-1962.