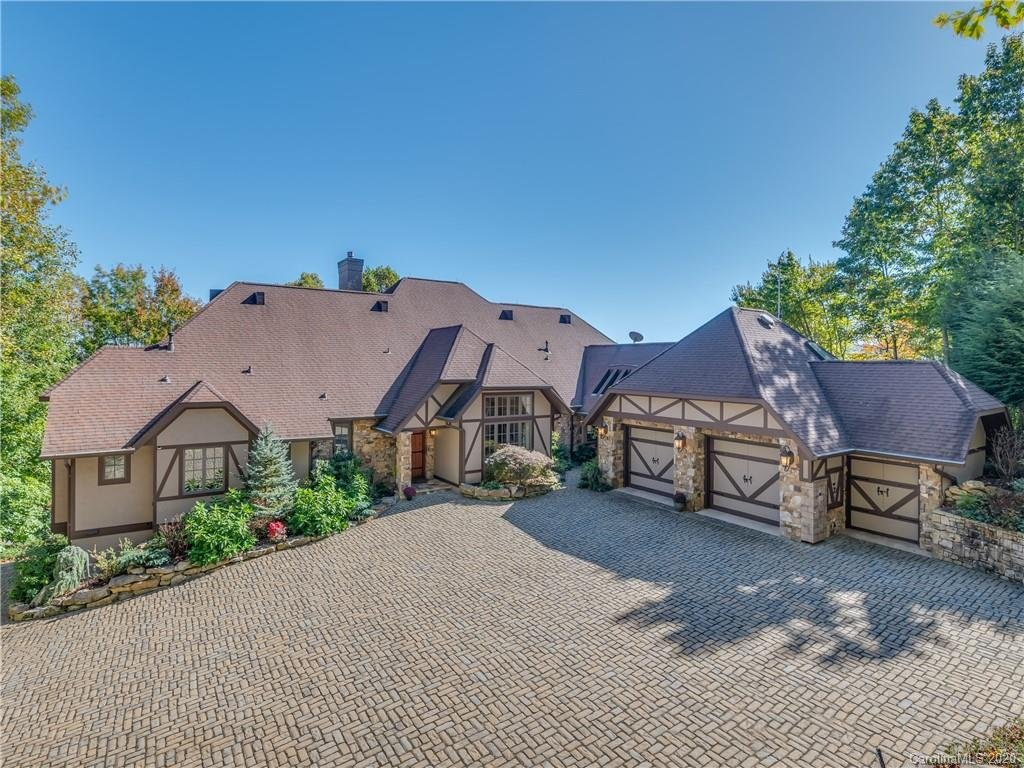 Many people dream of the day they'll finally design and build their own new construction home. Maybe they've been subject to corporate relocations during their careers, leaving mere weeks to source a move-in ready house in an area they've barely had time to research.
Or perhaps they've lived in parts of the country where residential construction has all but ground to a halt and new housing product is limited or virtually non-existent.
If either of these scenarios holds true for you, then a brand-new, custom-built home could be an absolute must when you set out to buy your second home, vacation hideaway or retirement retreat.
But for others with more flexibility, luxury resale homes offer a number of advantages over starting from scratch, especially in private communities. Many of these benefits are obvious, while others surprise even the savviest of buyers.
"There can be an educational process with people when it comes to the upside of resale homes," says Mary Kay Buhrke, a Realtor with Beverly-Hanks' Champion Hills sales team.
"At Champion Hills we have a wide-variety of options ranging from lock-and-go villas to luxury estates with mountain, golf course or wooded views," she adds. "We work with our clients to determine the best fit for their desired lifestyle and timeline."
Buyers often assume they can't find everything they want, or even need, in a resale home. Buhrke says her clients are pleasantly surprised upon taking their first tour of Champion Hills to look at resale listings.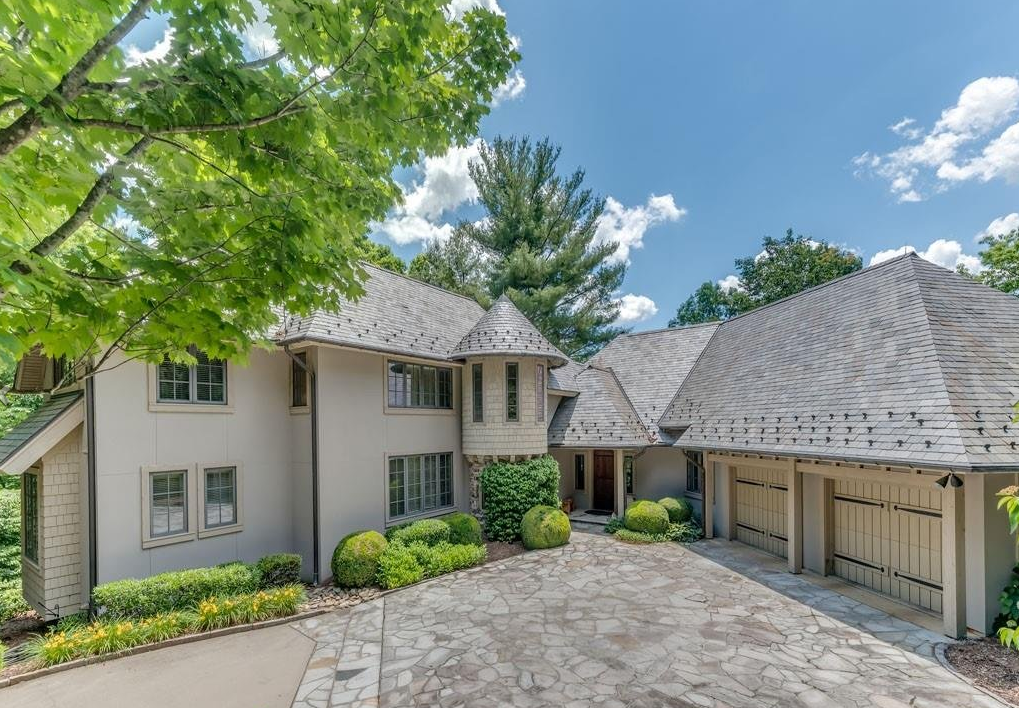 "The two big items on people's checklist these days are open floor plans and outdoor living space," she says. "While certainly not as prevalent as homes built in the past 2-3 years, those constructed over the past 10-15 years are likely to have one or both."
So as you continue exploring the Champion Hills lifestyle and researching your perfect home, here are five reasons to buy a resale home in Western North Carolina's premier private golf community.
1. Sense of Community
New construction homes are usually located in new communities – makes sense, right? These nascent developments can be months or even years from being built out.
In many cases, they've yet to form an identity or sense of community. Champion Hills, which opened in the early 90s, has an established culture – a distinct personality if you will – that attracts a certain type of buyer.
Residents are kindred souls who come together to enjoy life to its fullest. They forge lifelong bonds over friendly rounds of golf on the community's Tom Fazio-designed golf course, dinner in the Mountain View Room, drinks at the Fazio Pub, or at one of Champion Hill's many scheduled social events.
"This is a very inclusive place and people pick up on that right away," Buhrke says.
2. Cost Per Square Foot
According to the National Association of Realtors, the median cost of buying an existing single-family house is $271,300. The average cost to build is $427,893 – almost double the price.
This especially true in the luxury home category. According to Buhrke, the cost per square-foot to build in the mountainous terrain of western North Carolina starts at $285 and can easily surpass $400, not including the lot.
By comparison, resale homes on the high-end of Champion Hills' listings range from around $245 to $400 per square-foot (including the lot). There are also several homes on the market between $200 and $275. Lock-and-go villas generally range from $180 to $200 per square-foot.
3. Decision Fatigue
While Buhrke has clients who have been through a "semi-custom" building experience in which they selected flooring, lighting and finishes from a finite number of options, many have never undertaken a true custom build where the sheer number of choices can be overwhelming.
And those who have are oftentimes reluctant to do it again.
"They might have the time to do it, but they don't necessarily want to take the time to do it," she says. "We have an array of different buyers, some are retired or semi-retired, but others are still working full-time and already have enough on their plates."
With 20 resale homes on the market as of this writing, prospective buyers are generally able to find the mix of floorplan, finishes and outdoor amenities they seek. If not, money saved by going with a resale home can be invested in renovations and upgrades.
4. Mature Landscaping and Trees
Mature landscaping is not only prohibitively expensive, but also difficult to source at local nurseries or through wholesalers. It's little wonder most new home communities opt for the smallest trees and shrubs available, typically with one- or five-gallon containers.
A high-end resale home in a community like Champion Hills can offer towering hardwood trees, abundant natural vegetation, like rhododendron and mountain laurel, and established perennial flowers. Any many have handcrafted hardscapes, like outdoor patios, walkways and retaining walls.
As Buhrke is quick to point out, every resale home was once "somebody's baby."
5. They're Available … Now
You know that "third act" those in the retirement and relocation business always talk about?
It typically begins around 65 when people throw down the gauntlet and do exactly what it is they want to do for the rest of their life.
Well, that age range shifted seismically during the pandemic. Highly motivated people with a vision for their, and their families' futures, are kicking these "future plans" into high gear in relocating to America's Sunbelt.
The average new resident / new member age at private communities and clubs in the Southeastern U.S. is plummeting toward the early 50s and could eventually reach the late 40s by 2022.
Simply put, people with the flexibility to work remotely and sufficient capital are moving to the places they've always dreamed of living … and they're ready to relocate posthaste.
Champion Hills Resale Homes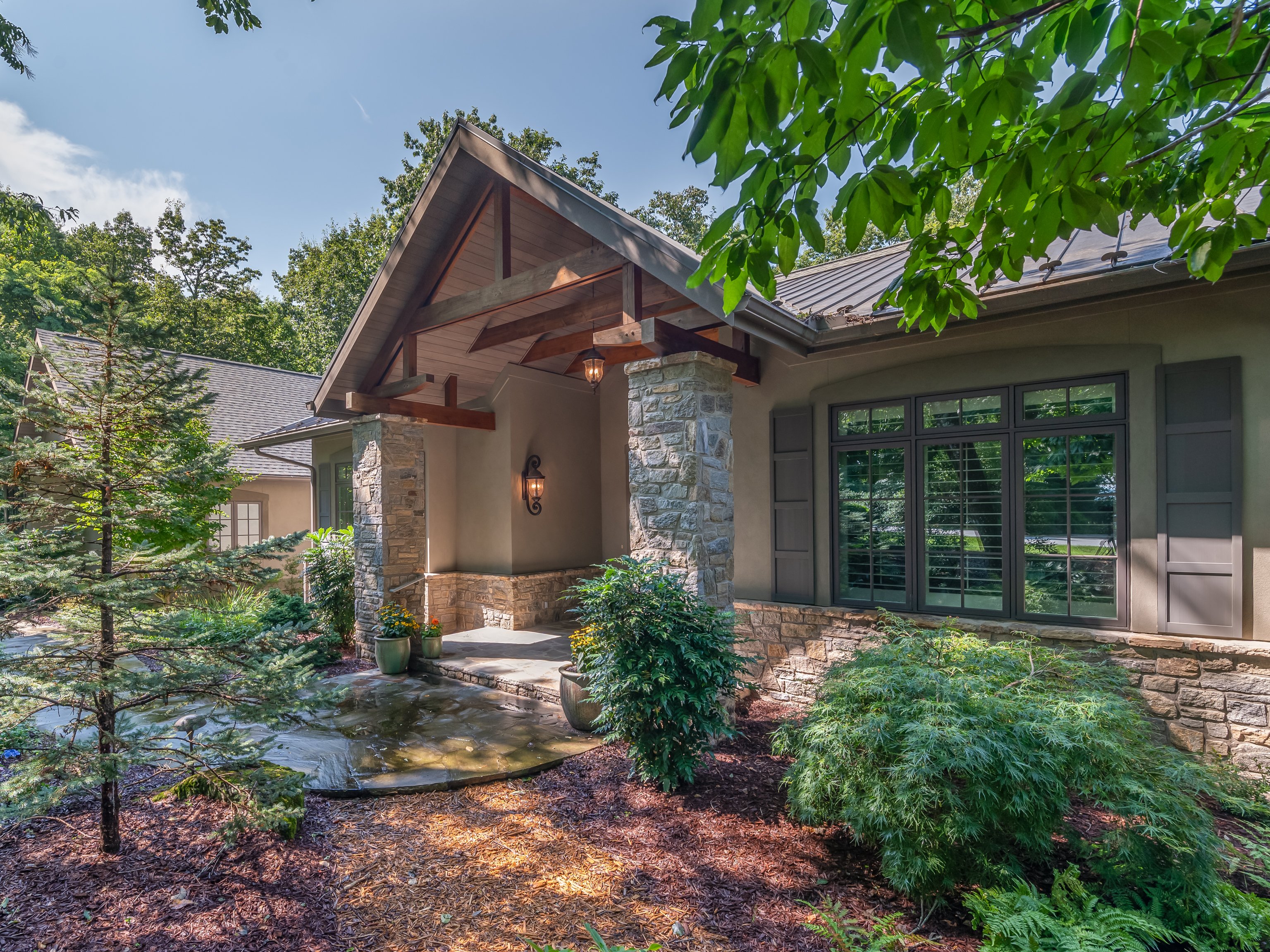 Here is a selection of Champion Hills resale homes encompassing a variety of home sizes, settings, floorplans and amenities. Simply follow the links for more information.
304 Piney Knoll - An extraordinary home boasting superior construction and the ultimate in one-level living marked by tall ceilings, amazing moldings, huge windows, wonderful open floor plan and fabulous outdoor living spaces.
408 Hardwood Summit - A gorgeous English Tudor that's exquisitely crafted and takes full advantage of the spectacular 270-degree views of the surrounding Blue Ridge Mountains.
205 Tom Fazio Trace - A beautiful, European-inspired home exquisitely designed by renowned architect Al Platt features rich elements like copper gutters, hand-cut slate roof and turret.
225 Amblewood Trace - This home boasts a private setting on over two acres, with low maintenance landscaping, long range mountain views and open floor plan perfect for entertaining.