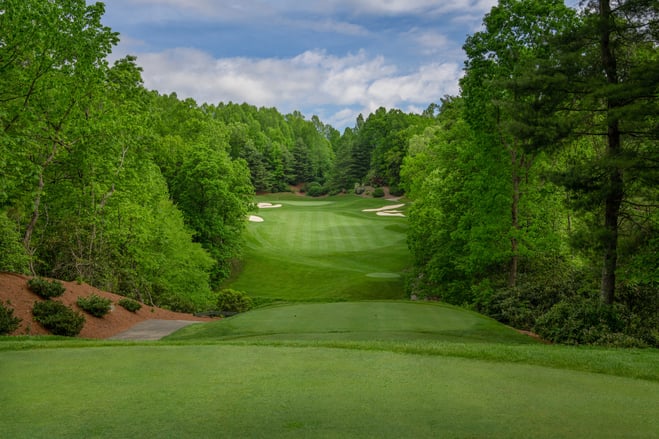 Hours of research – and a dozens of factors – go into selecting the perfect private community for retirement or relocation.
Does the community's location and setting square with your preferences and passions? Does it primarily feature new construction homes, or are there ample resale residences on the market to fit your time line?
How about the availability of social activities? Or proximity top notch healthcare facilities in the immediate area?
These are no doubt key considerations in the decision-making process.
But have you ever stopped to consider one of the most significant variables of property value and long-term enjoyment of living in a golf community: the golf course architect?
"Our clients have done their homework when it comes to living and playing on a Tom Fazio-designed golf course," says Mary Kay Buhrke, a realtor with Beverly-Hanks' Champion Hills sales team. "They understand the benefits and what differentiates the Fazio brand from other architects."
Buhrke and her partner Amber Saxon should know – they're both members at Champion Hills. What many buyers don't realize, however, is that Champion Hills is Fazio's North Carolina "home course," and that his office is in nearby Hendersonville.
"We love to see their eyes light up when we mention that during our club tours," says Heather Myers, Champion Hills' director of membership and marketing. "It gives folks another reason to feel comfortable about becoming part of the Champion Hills family."
And if that wasn't enough, here are four (more) reasons Fazio-designed courses are the perfect golf centerpiece for private communities like Champion Hills.
1. They're Eminently Playable
Fazio decided early in his solo design career to depart from his uncle George's penchant for creating difficult, technical courses that exposed golfers' flaws. He believed the tension in course design shouldn't be between risk and reward, but rather playability and difficulty.
Spacious tee boxes, wide tumbling fairways, flashed-up bunkers and large, gently contoured green complexes quickly became Tom Fazio hallmarks. Strategically, his holes offer multiple "playing lines" from tee to green to accommodate golfers of varying abilities.
At Champion Hills, Fazio devised a brilliant routing through the heavily forested hills, deep ravines and cool mountain streams of the Blue Ridge Mountains. He pulled ridges into valleys and filled hollows to create "playing platforms" that provide golfers with level lies amid 350-feet of elevation change.
The result? Pure golf enjoyment.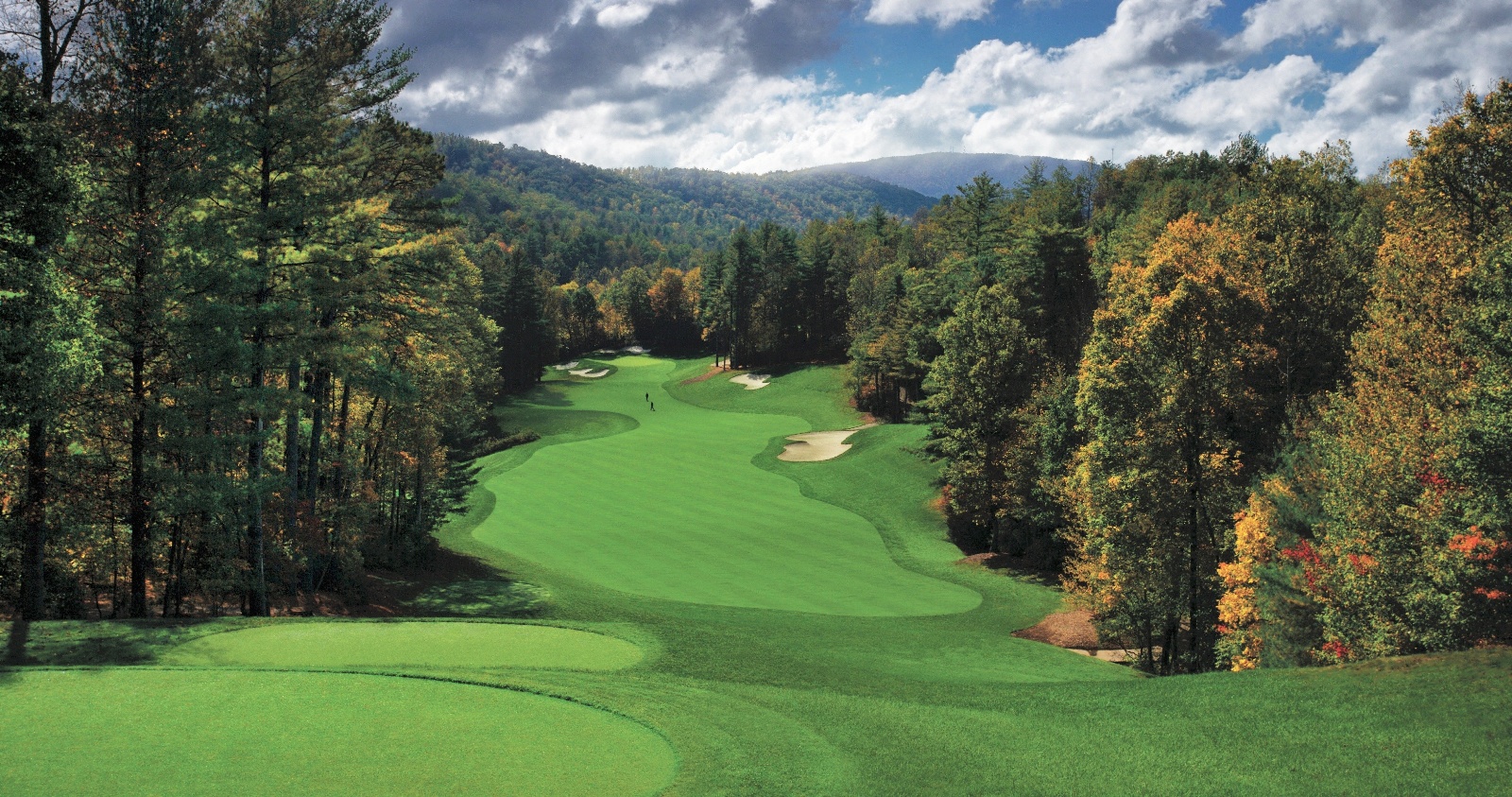 "Six holes play slightly uphill on the entire course, but only six," Fazio says, smiling. "Overall, the majority of holes play downhill. We did it through grading and do it through transition areas from the green to the next tee."
In addition to the five sets of rated tees, the course also features "combo tees" anywhere from 15 to 30 yards in front of forced carries that eliminate stressful shots for higher handicap golfers or those with slower swing speeds.
2. They're Real Estate (Value) Friendly
Does a golf course architect's brand have an impact on the value of a golf community and individual homes and lots? The short answer: absolutely.
Dallas-based Golf Research Group surveyed the economic performance of every new U.S. course that opened during the golf course building boom from 1995 to 2003.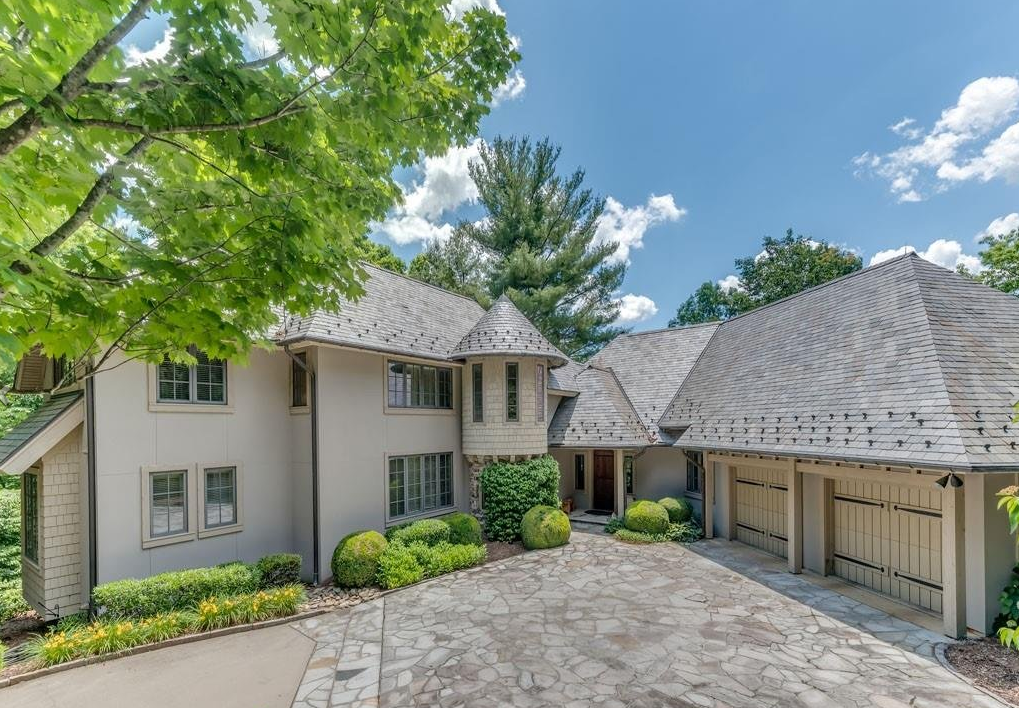 It tallied membership initiation fees, annualized dues and where a residential community was associated with the new course, real estate transactions were also included.
The study determined that Fazio-designed courses delivered more than $31 million in net present value to golf communities, as well as substantial premiums for lots both on and off the golf course.
3. They're Women-Friendly
According to Golf Life Navigators' 2020 Trends Report, 75% of golf community buyers are couples, and 76% indicate they'll play more golf once they move.
At Champion Hills, golf-loving couples will find a layout that holds up to single-digit handicaps via a respectable slope rating of 144 yet is also one of the most women-friendly courses in the region.
"We have five sets of tees rated for women [including combo tees] and there's only one forced carry and that's on a par 3," says Champion Hills General Manager and Chief Operating Officer Dana Schultz. "And with five par 3s, the course has produced numerous holes-in-one by our women members over the years."
And if golfers find that their shots are funneling toward fairways and greens, it's no accident. Following a leisurely round at Champion Hills, Sue Fazio once asked her husband why her ball was always bouncing toward the hole, and whether or not he designed the course that way.
"Of course," replied Fazio. "Why wouldn't you want it to be that way."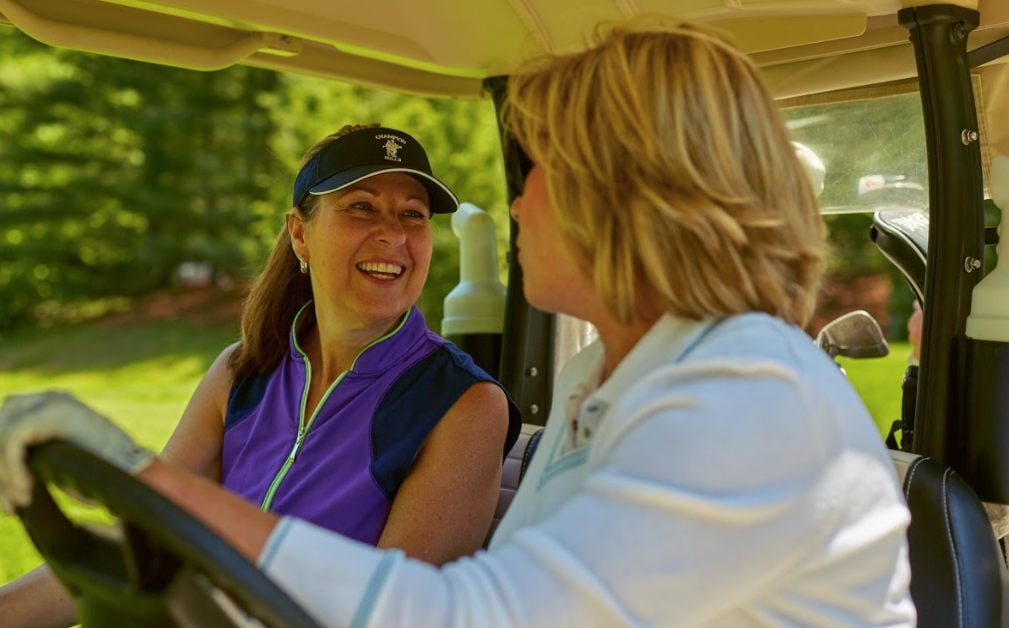 At Champion Hills, couples will find ample opportunities to play together, as well as plenty of men's and women's tournaments and events for bonding with other members of similar skill levels. According to Schultz, many women join as occasional golfers and quickly get hooked.
"Once they experience the golf course a few times and play with other ladies who share their new-found love of the game they're off and running," she says.
The club's "Get into Golf" program is a fun and unintimidating way for women to get involved in the game without the commitment or pressure of traditional lessons or group outings.
4. You Have Bragging Rights
Enough with the practical stuff, sometimes it just comes down to bragging rights with your golf buddies. Fazio has more designs on various "Top 100" and "Best of" lists than any other living golf course architect.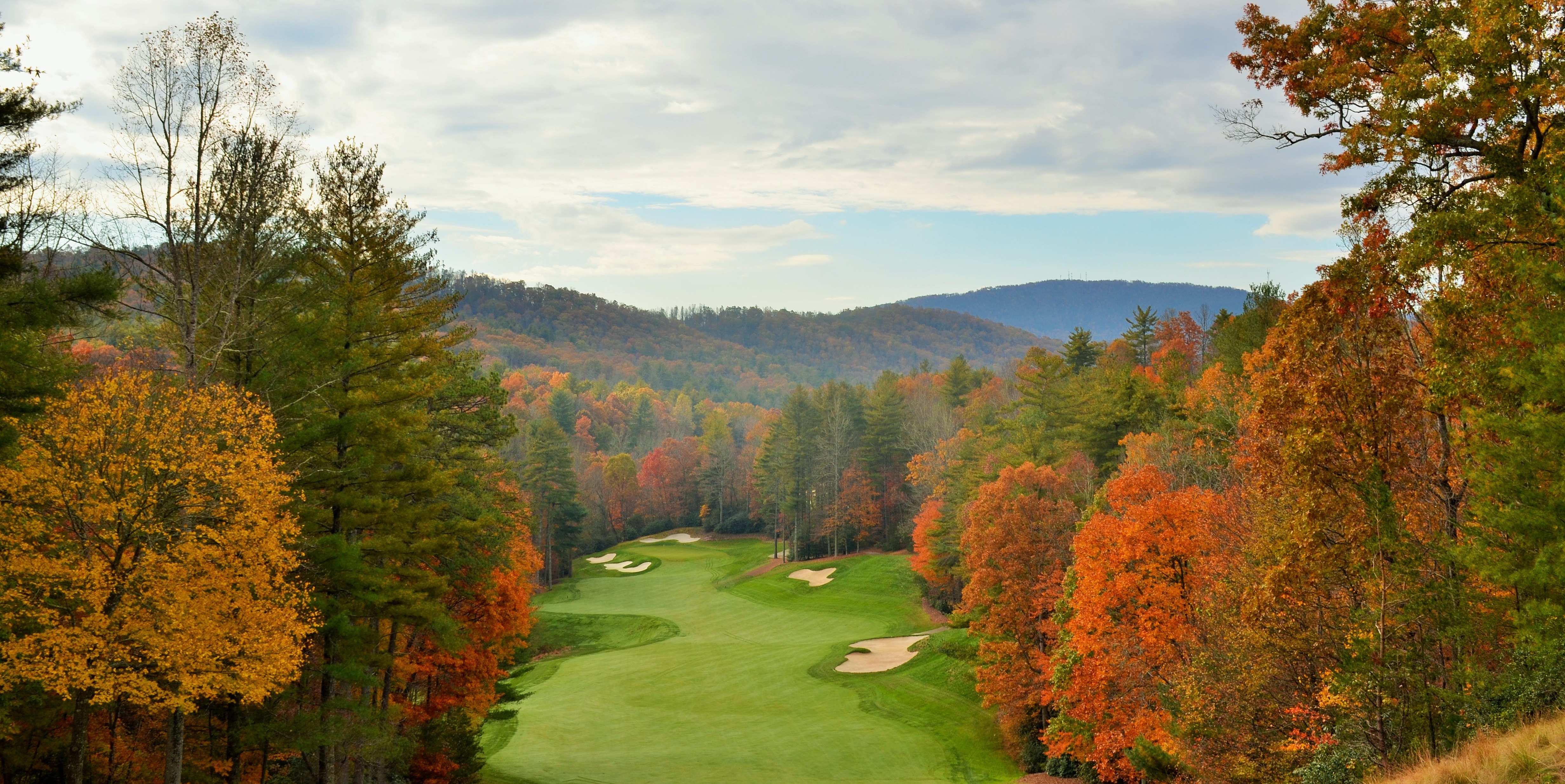 Champion Hills follows suit: it's No. 15 in Golf Digest's "Best in State" rankings and No. 64 in Golfweek's "Top 200 Residential Golf Courses." Golf Digest went so far as to also name Champion Hills the "best year-round course in Western North Carolina."
"It's hard to have a favorite hole because this property has a lot of variety to it," Fazio says. "It has a lot of different angles, views, elevations, backdrops … it has a lot of settings. I have to say to people 'you should come here and see Champion Hills, you still can't believe it until you see it.'"