If you've ever dreamed of living on a golf course, you're not alone these days. Golf course communities offer residents open spaces, beautiful settings and a wide-variety of amenities spanning golf, tennis, fitness centers, swimming pools and more.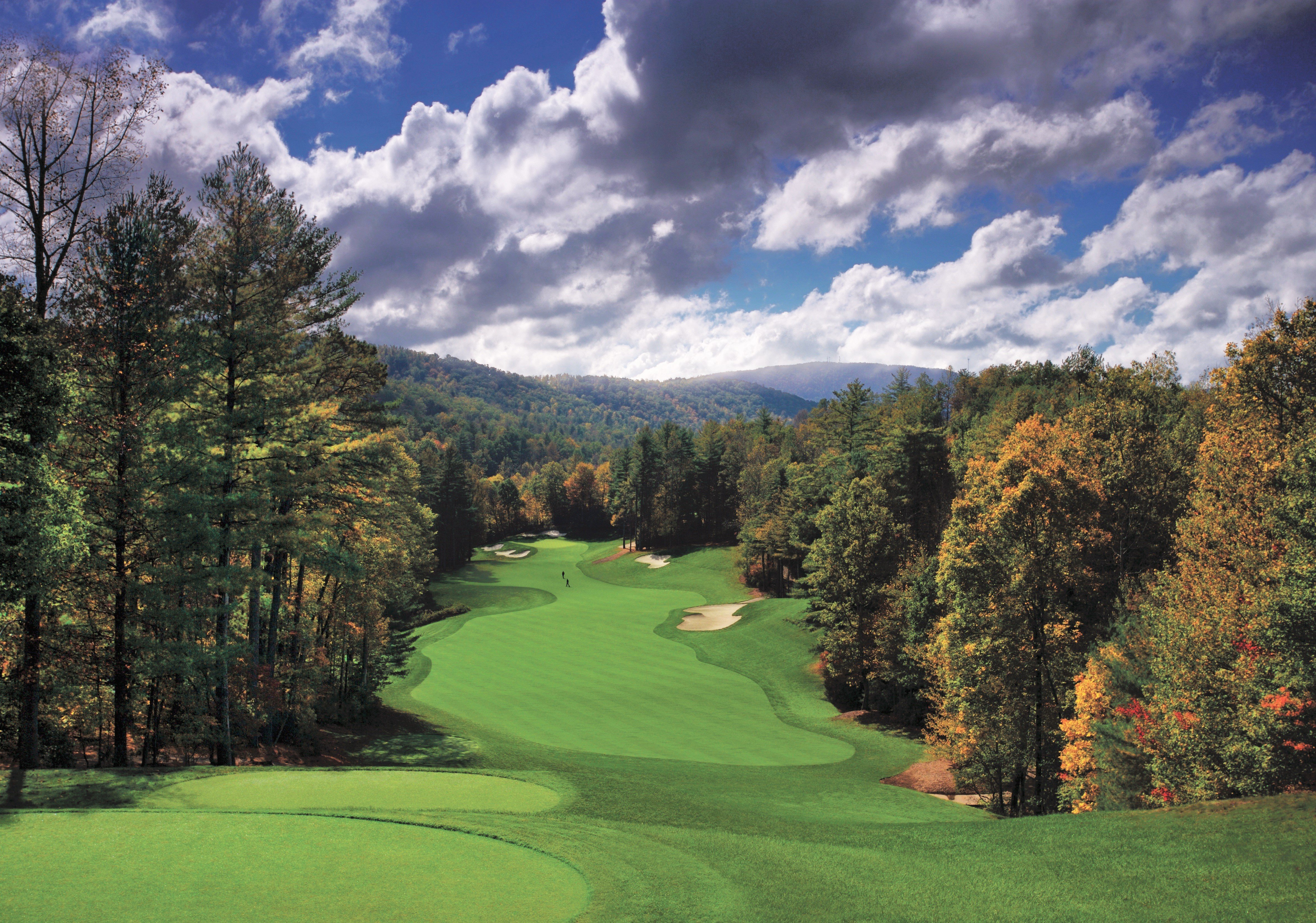 And luxury golf course real estate in the $750,000 to $1 million range has been white hot since the fourth quarter in 2020. Sotheby's reported a 26% increase in golf property searches, globally, prompting President Phillip A. White Jr. to declare, "2020 was the year golf homes became hot commodities."
If you're in the market for a golf course home, or even considering the idea, here are five golf real estate trends happening right now across the U.S. and here at Champion Hills.
1. Golf, the Game, is Back and Then Some
For golf real estate to come roaring back, the game of golf needed to experience a veritable renaissance. And did it ever in 2020, as participation hit all-time highs across the country with new and lapsed golfers entering the mix.
As for 2021, golf is still riding a formidable tailwind as thousands of people continue to work from home with flexible schedules, and new players stick with it. Rounds played in March were up 45% over March 2020 according to the National Golf Foundation. Granted, some of that uptick is due to course closures last year at the onset of the pandemic.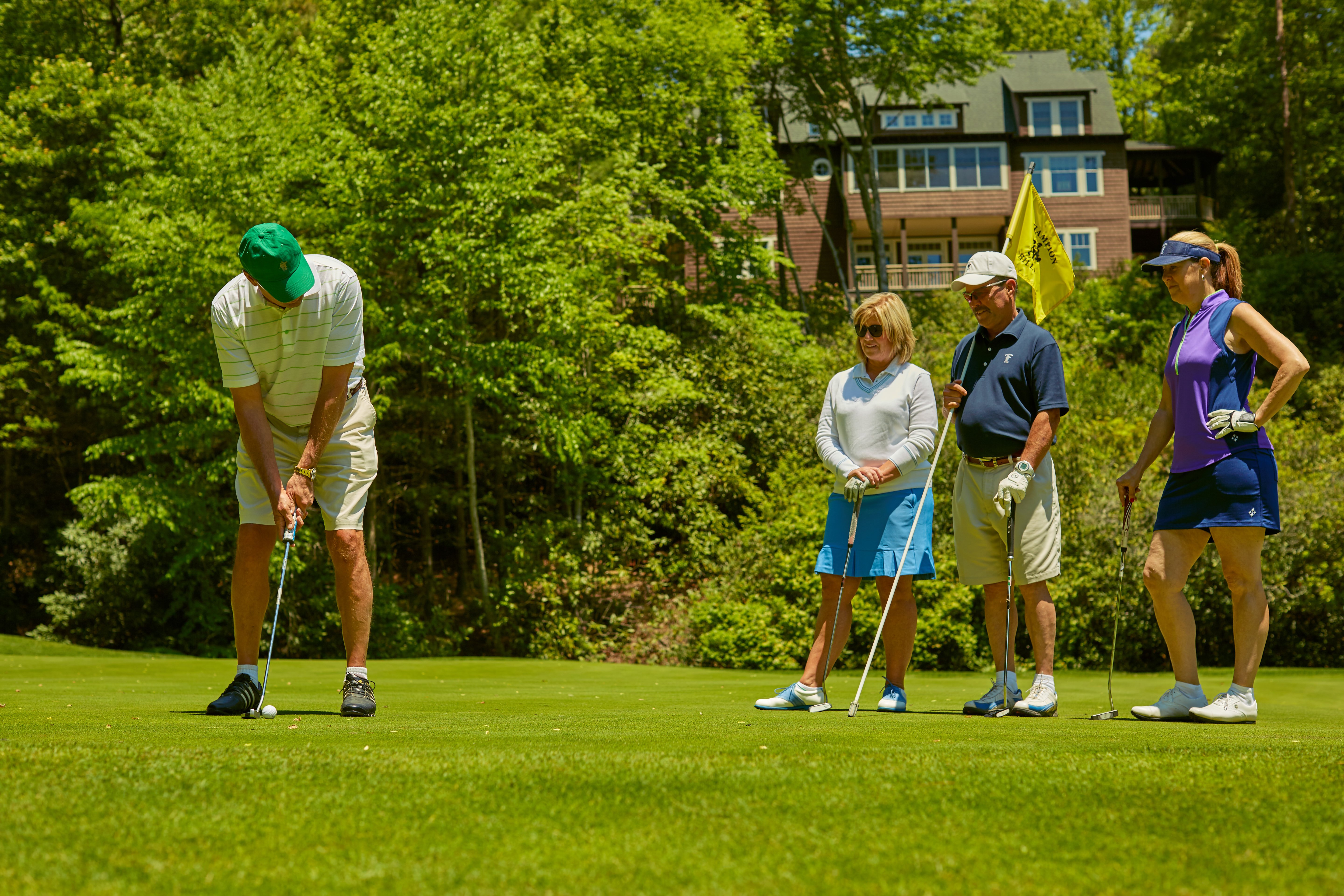 Overall, golf contributes a staggering $84 billion to the economy, annually, and in 2020, $9.8 billion of that was tied directly to real estate. No other "vertical" has as much impact on home and lot sales around the world as golf; there's not even a close second.
At Champion Hills, golf is thriving. A record number of new golf members joined the club in 2020 across all membership categories: Full Equity Golf, Equity 55 Golf and National. Many were attracted by our Tom Fazio-designed mountain layout, which Golfweek ranks among the best residential courses in the U.S. and Golf Digest rates as one of the top private courses in North Carolina.
2. People are Combining Their Searches for Private Clubs and Communities
While it seems logical that people looking to relocate would search for a private club and golf course home together, that's historically not been the case. According to the golf club and community matching service Golf Life Navigators, 80% of prospective buyers plan to "bundle" their search in 2021.
This is up from 59% in 2020 and even below 50% in prior years. And not only are combo searches on the rise, so are buyers looking to buy homes inside a golf community.
Prior to Covid-19, only 39% of Golf Life Navigator clients wanted to live within the gates or boundaries of a golf community. As of January 2021, that percentage jumped appreciably to 60%. Safety, security and sanctuary all became buzzwords in 2020, and golf communities offer these in spades.
Champion Hills is perfectly positioned to respond to these trends with its in-house real estate agents, Mary Kay Buhrke and Amber Saxon, who represent the community via Beverly Hanks Realtors. With offices in the club and both being members, they're able to educate buyers about their real estate options in the community as well as the club.
Just down the hall from them is Champion Hills' Director of Membership and Marketing Heather Myers, who's been with the club for 12 years. Heather teams with Mary Kay and Amber to offer buyers unmatched knowledge and insight into the community and club. It's the private golf community version of one stop shopping.
3. Successful Golf Communities Give Buyers Options
Before the pandemic kickstarted a wave of relocations and early retirements throughout the U.S., only 13% of homebuyers researching "lifestyle communities" preferred resale homes, according to Private Communities Register. Conversely, more than 40% said they were in the market for a new construction residence.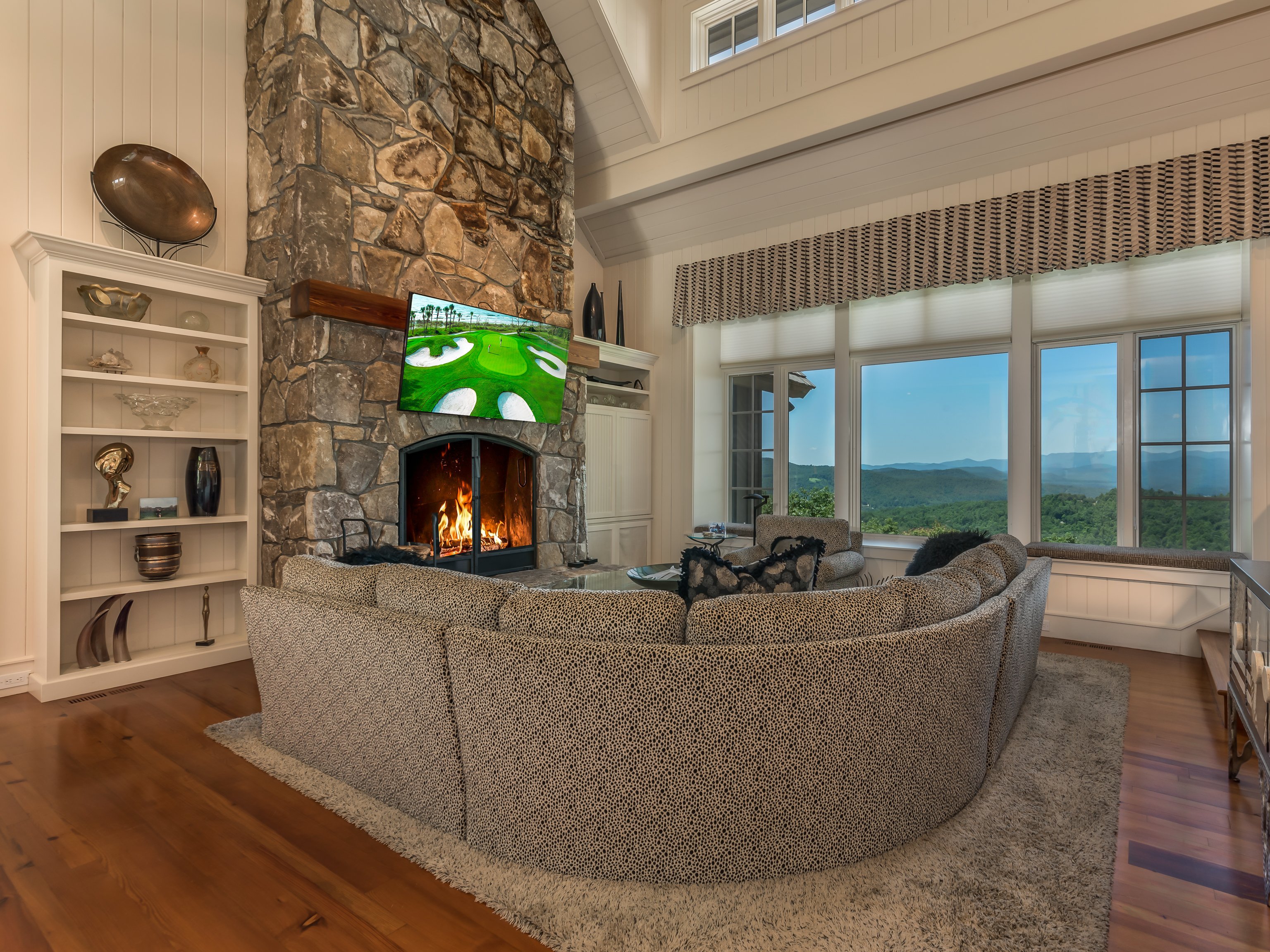 With housing supply reaching its lowest point in U.S. history, resale homes are few-and-far-between. But on the other hand, many buyers are on compressed timelines to move and don't feel like they have time to secure a building lot and construct a custom home.
Champion Hills is able to respond to today's market challenges with a range of luxury resale homes and building lots. A stable of preferred builders and architects streamlines the design and building process to help expedite the construction of your dream home.
4. Demand is Surging in the "SEC and ACC Territory"
Real estate searches and relocations to the Southeastern U.S., particularly the Carolinas, Virginia, Georgia and Florida, have increased exponentially in the past eight months. Champion Hills and Hendersonville, N.C. are located in the Western North Carolina stretch of Blue Ridge Mountains that sits amid what sports fans refer to as "SEC and ACC" territory.
Those would be the NCAA's Southeastern and Atlantic Coast Conferences. All of the states in this footprint offer year-round golf and many boast four-season climates with resplendent fall and spring seasons and mild, enjoyable winters. That's certainly the case at Champion Hills, where we attract residents from the Midwest, Northeast and Florida.
Oh, and sports fans take note, Clemson University, the University of Georgia, the University of Tennessee and the University of North Carolina are within a short drive of Champion Hills, as are smaller schools like UNC Asheville, Furman and Western Carolina.
5. Lifestyle Leads the Way
Health and wellness are at the top of most people's lists these days, and clubs and communities that offer active lifestyle and ample social activities have a decided market advantage. Champion Hills is located in the heart of Henderson County, which was recently named one of the healthiest in the state. And the club's renovated and expanded Wellness Center was ranked among the top 50 facilities in the U.S. by Club and Resort Business.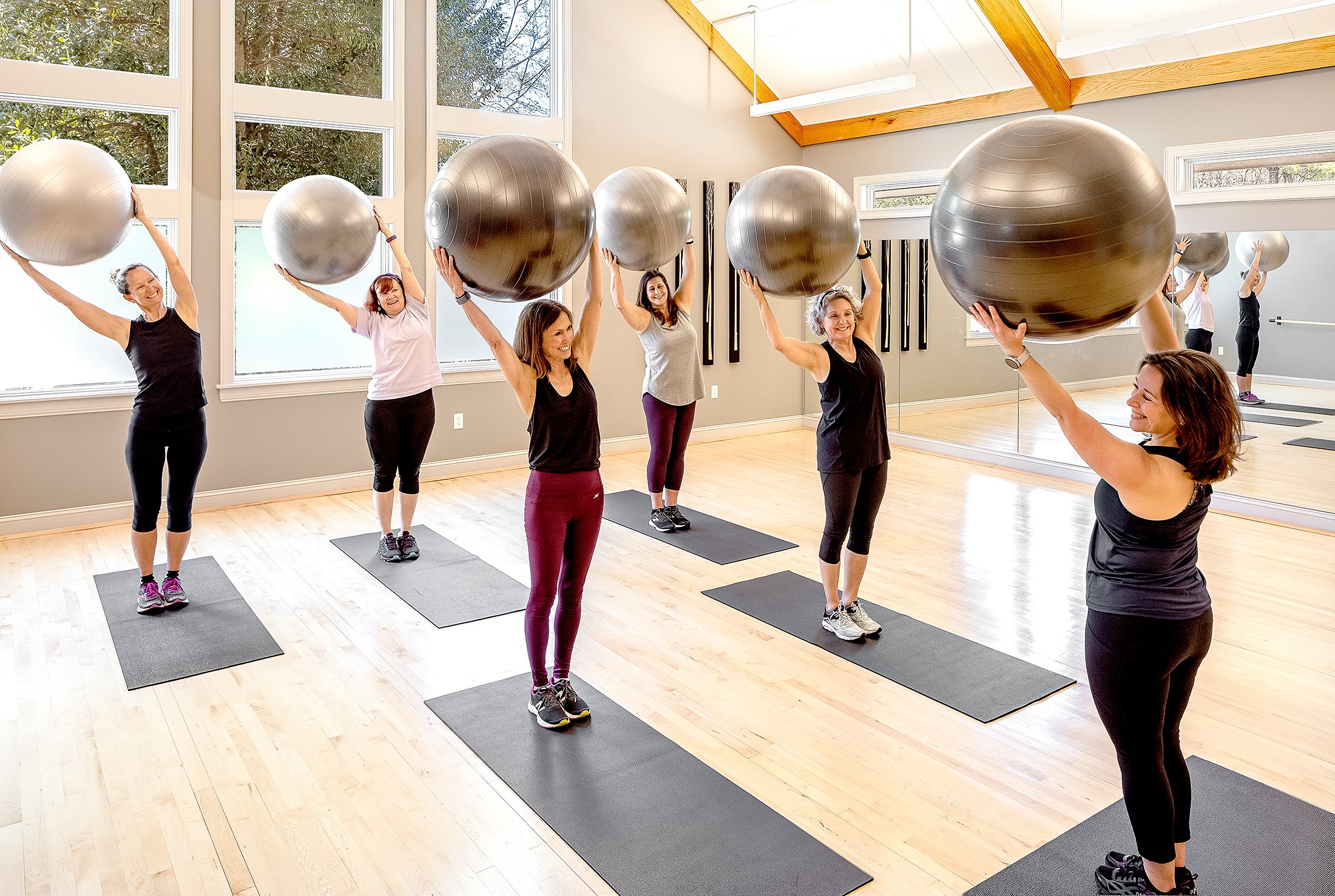 Both the Wellness Center and Pool Complex are located within the club's stunning, mountain lodge-style clubhouse area which offers breathtaking views of the Blue Ridge Mountains. Replete with the latest cardio and strength training equipment, it houses a spacious room for yoga, spin, Pilates and other group classes. A hydro spa is also available and popular with members for relaxing their muscles post-workout.
For more information about real estate at Champion Hills, or to schedule a tour, visit our Real Estate page or call (828) 693-0072.