By now, you've heard the news. The housing market is cooling off. In some parts of the country that cooling is more like a slow and steady freeze. In other parts, not so much. Numerous Sun Belt metro areas are still hot. Maybe not white hot like 2022 and the first part of 2022. But nonetheless, they're still enjoying a nice slow sizzle.
In a recent article, real estate investment website Bigger Pockets ranked the top 10 markets that could boom in 2023. It just so happens that three of them are in the Carolinas – Raleigh, N.C., Greenville, S.C. and Charleston, S.C. And all 10 are in the Southeast and Texas (California and Arizona, once hot, are now facing declining prices and sales). According to National Association of Realtors Chief Economist Lawrence Yun, the South will lead the way throughout 2023.
"Southern states, generally speaking, meet the criteria of reasonable affordability, in-migration, and high-paying jobs being created," Yun says.
For real estate investors, timing is key. Many metro areas on the top 10 list have experienced 25% to 50% increases in home sales prices over the past two years. Austin, Tex., is a case in point. The state capital was incredibly affordable 10 to 15 years ago but is now dealing with residential real estate prices that rival California.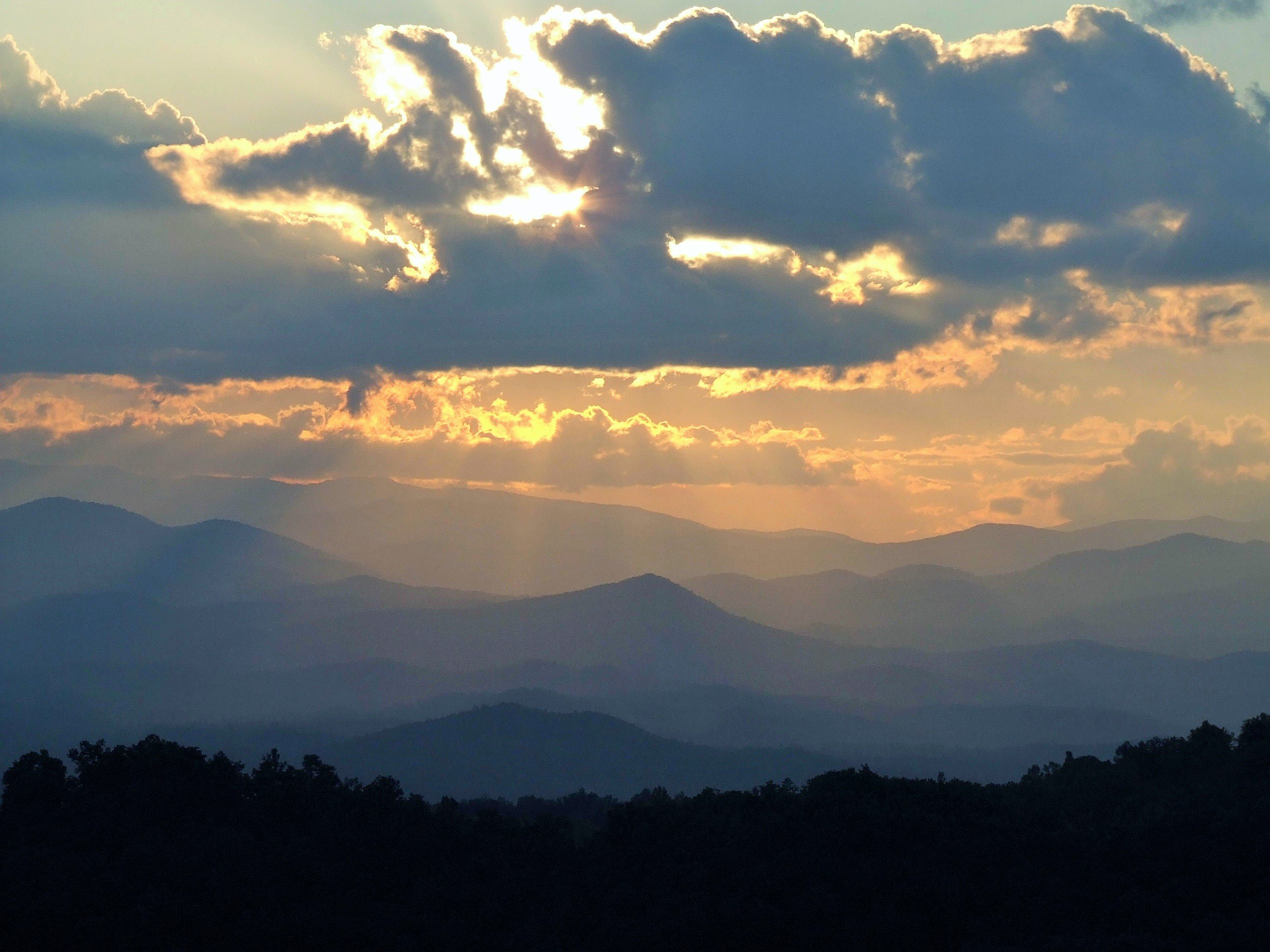 The Western N.C. Skyline and Blue Ridge Mountains
According to Realtors at Allen Tate | Beverly-Hanks, this is where smaller cities and towns like Asheville and Hendersonville (respectively) come in. Especially Champion Hills' hometown, Hendersonville, which is just far enough off the national radar that residential and commercial real estate prices have increased but not gone hog wild like in Austin, Phoenix or Los Angeles.
"Hendersonville is such an amazing town, and the surrounding area is just gorgeous," says Allen Tate | Beverly-Hanks Realtor Mary Kay Buhrke. "And our residents here at Champion Hills can be in Greenville or Asheville in an hour. It's truly the best of all worlds."
For those interested in relocating to Hendersonville and Champion Hills, both resale homes and lots for custom builds are options. The majority of homes and lots at Champion Hills are positioned along the Tom Fazio-designed golf course, which was recently ranked among the "Best Residential Golf Courses" in the U.S. by Golfweek.
Champion Hills also offers a variety of membership options ranging from Full Equity Golf (our version of 'all in') and Equity 55 (for those 55 and under), to our Annual Explorer (a 12-month trial membership) and National (for those who don't own property in Henderson County).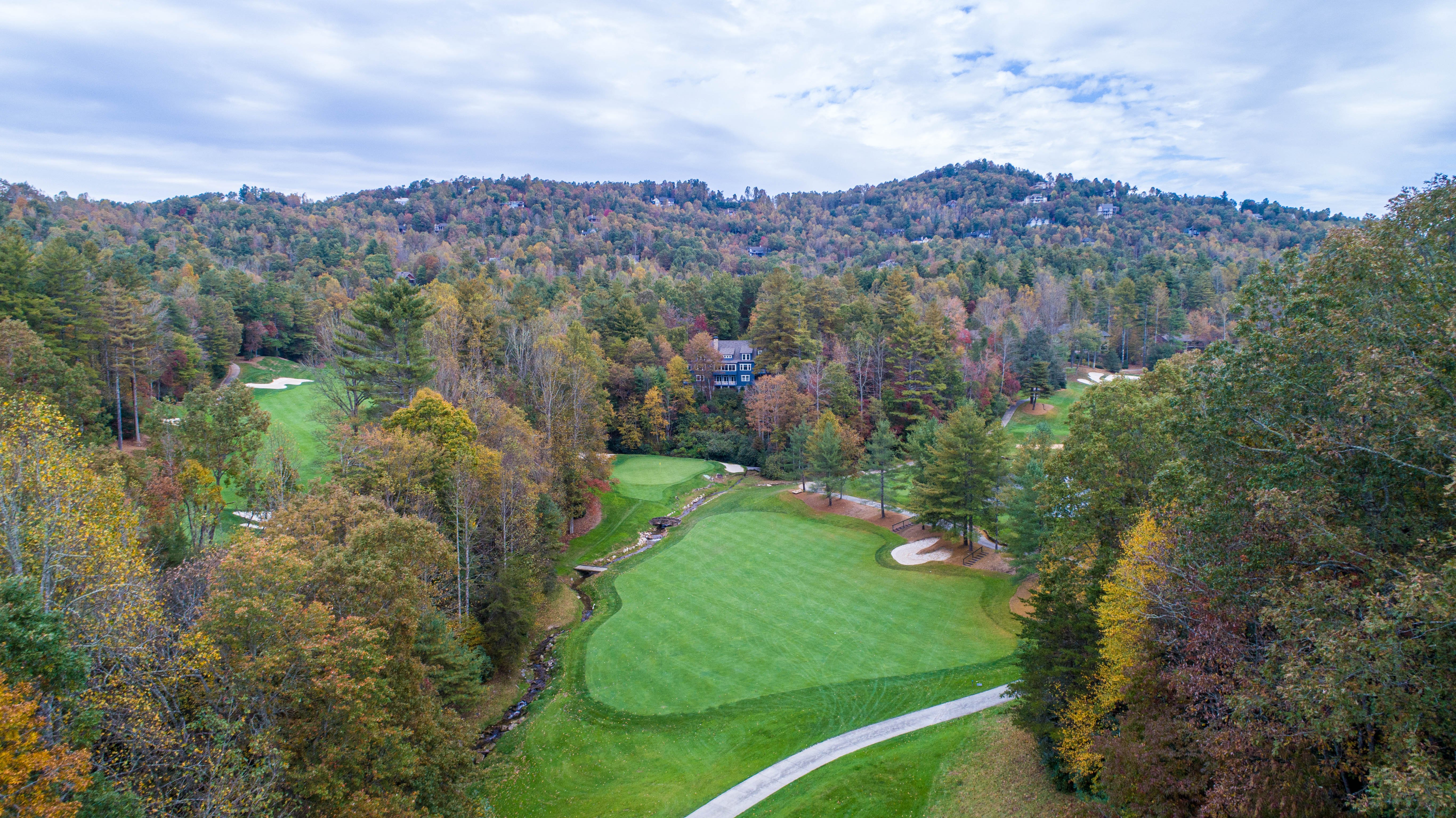 The Tom Fazio-Designed Masterpiece at Champion Hills
And good news for those who think Western N.C. has a three-month golf season – that's not the case at Champion Hills, which rests just a few minutes north of the South Carolina border. The golf course is open year-round, and highs can easily reach the mid-50s in December, January and February.
Click here for more information about Champion Hills' menu of modern membership offerings or to schedule a tour with Director of Membership and Marketing Heather Myers.