Put a Little 'Country Club Cool' on Your Resume
FORTUNE and Great Place to Work analyzed feedback from 5.3 million millennials about the best large workplaces in the U.S. The survey data generated a top 100 list that included such household names as Cisco, Salesforce, Hilton, Progressive Insurance, Bank of America and American Express.
But bigger isn't always better. According to Inc. Magazine, millennials are twice as likely to buy products and services from small businesses. And following suit, they love working for small companies, relishing the responsibility and flexibility they can offer.
Enter private clubs like Champion Hills. By definition, private golf clubs and country clubs are small businesses. Most of them (like Champion Hills) are owned by the members, while individuals or partners privately own others.
Have we piqued your interest? With the peak golf season fast approaching, here are five reasons to join the team at Champion Hills and put a little "Country Club Cool" on your resume.
1. You Can 10X Your Network
Dalton Collins was born and raised here in Hendersonville, but he's exponentially expanded his network over the past six years while working at Champion Hills. A senior a Coastal Carolina University in Conway, S.C., Collins started running carts at the club in 2016 when he was in high school. In 2019 he was promoted to a starter position that allows him to interact with members on and off the golf course.
"I can't tell you just how cool this is," Collins says about working at Champion Hills. "I've had dozens of members reach out to me to let me know if I need help with any introductions after I graduate, they'd be happy to help. They look out for you, and I've made connections I'll have for the rest of my life."
Jade Hudgins, a 31-year-old Hendersonville native, couldn't agree more with Collins. And the longtime restaurant server should know, as she's enjoying her second stint at Champion Hills. She started working at the club when she was 20, left to pursue other opportunities when she was 25 and recently returned, much to the enjoyment of members and staff.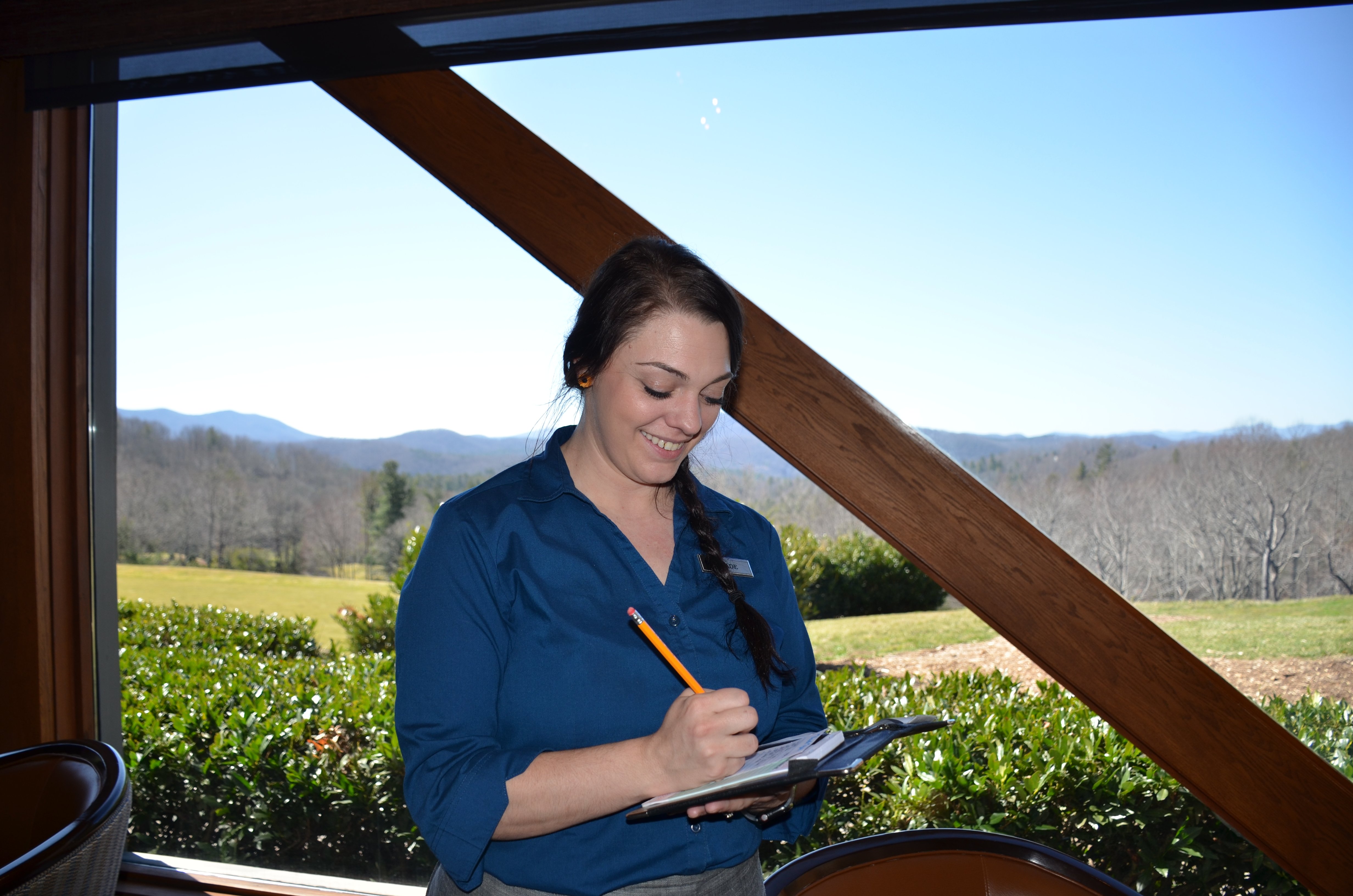 Jade Hudgins Enjoys Champion Hills' Family Atmosphere
"The relationships you can create here are unlike any others," Hudgins says. "You see many of the same people every day and they become invested in your life, and you become invested in theirs. Members have connections and if you need anything, they're happy to help."
2. It's a 'Cool' Place to Work
Historically, private clubs have had a reputation as stuffy, stodgy vestiges with antiquated dress codes and a decidedly unhip vibe. As more and more millennials have joined golf, yacht and city clubs throughout the U.S. over the past decade, the atmosphere has been completely transformed.
"What first attracted me to Champion Hills is that I heard it was a cool place to work," says Justin Case, a foreman with the Champion Hills Property Owners Association grounds crew. "Once I got here, all the folks I worked with were great and liked to get stuff done."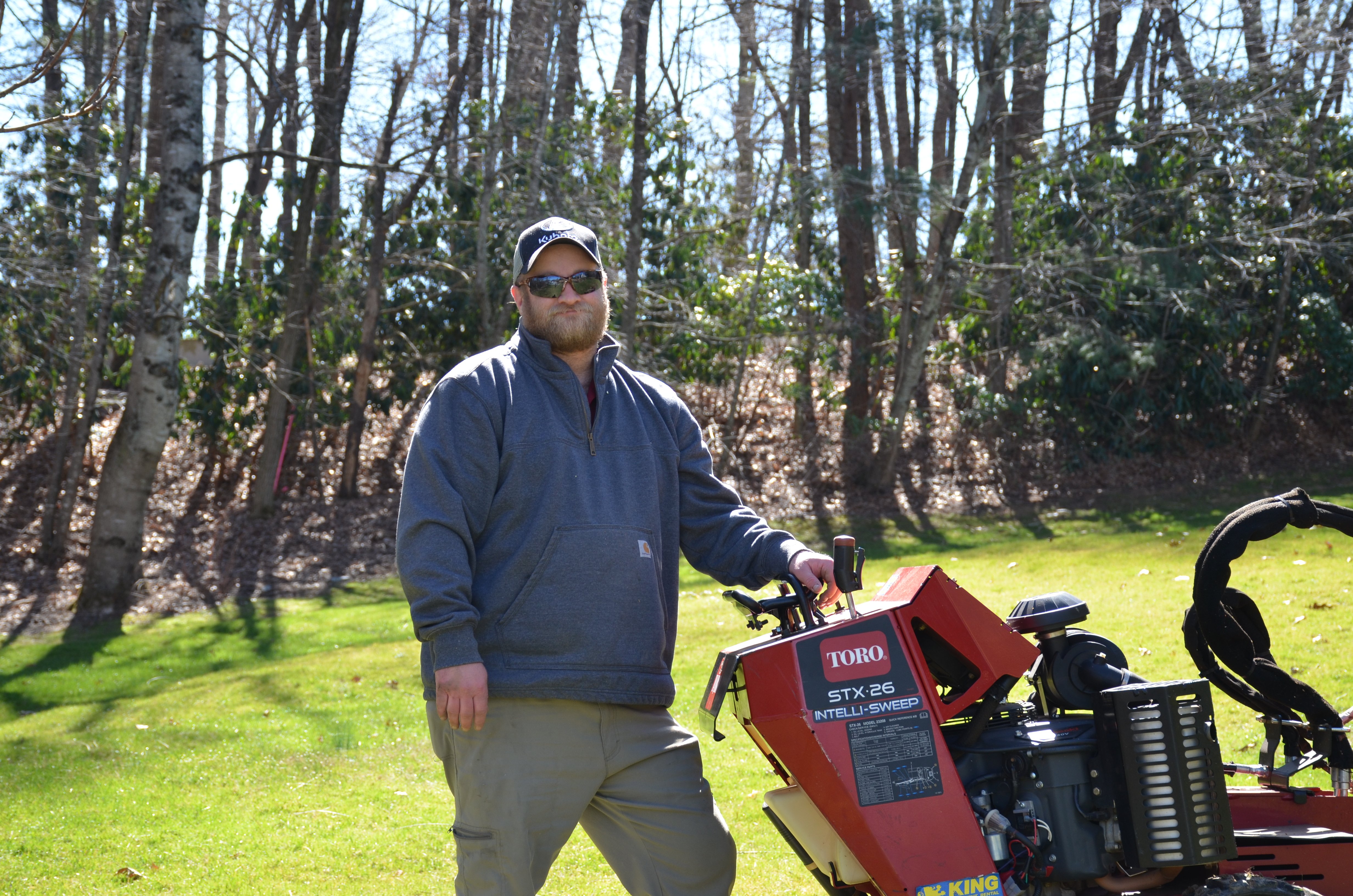 Justin Case Enjoying the Great Outdoors
A "typical" day for Case is nearly always spent outdoors. It entails working with different types of machinery while learning about irrigation, grasses, plants, trees and how to apply pesticides and fungicides.
"There's a ton of wildlife out here and we'll see all kinds of birds, deer and even wild turkeys," Case says. "You get to see something different and work on various things every day."
3. It's All in the Family
When she decided to move back to Hendersonville last year, Hudgins says the family atmosphere at Champion Hills led her back to the club. Servers at most restaurants see different people every day, whereas private clubs offer an opportunity to get to know customers, she says.
"You see the same faces every day and you get a one-to-one relationship with members," Hudgins says. "It feels like a family, and you get to take care of them. It is very homey. They are in a happy place and it's fun to make it an even happier place. We want everyone to feel welcome all the time."
4. You Can Earn Money for College
According to U.S. News & World Report, college tuition and fees have increased a staggering 144% over the past 20 years at private colleges and 177% at public universities. Education assistance has become mission-critical for those seeking degrees and certifications. Since 2013, Champion Hills has offered an Employee Scholarship Fund that's raised over $450,000 via an annual tournament, dinner and auction.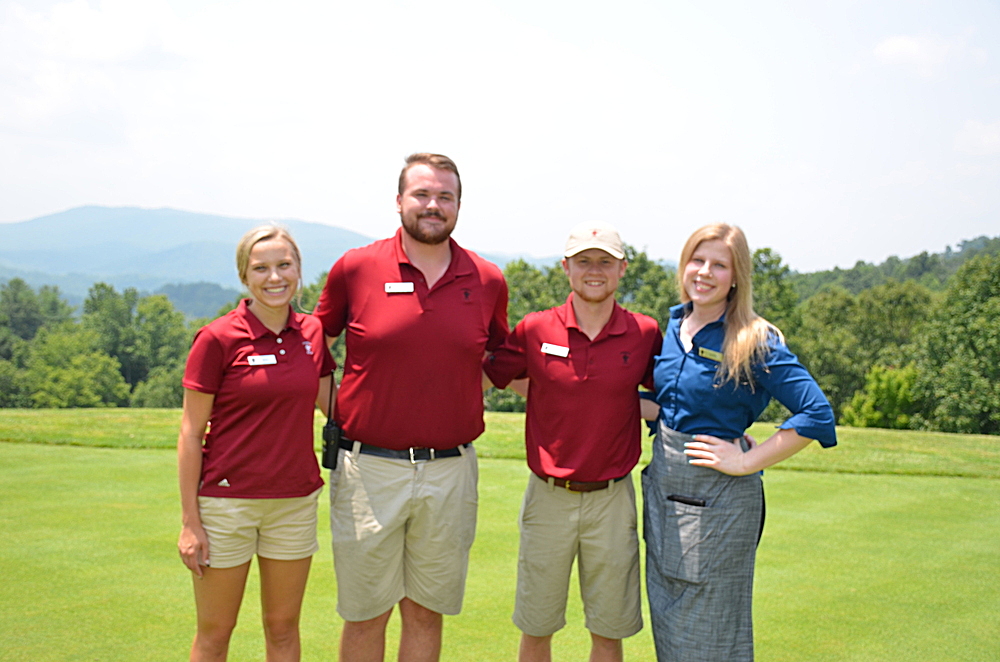 Dalton Collins, (second from left) is a scholarship recipient
"The biggest blessing for me has been the scholarship program," says Collins. "I've gotten the full amount every year. It helped pay for all four years of college and saved my family money and stress. That's $5,000 a year I didn't have to take a loan on and pay interest."
Regardless of the employee's job description, age or pay, at Champion Hills, all staff are eligible for the same educational assistance benefit (after 60 days and subject to approval by the Scholarship Committee). And the benefit can also be passed from parents to their children.
5. The Perks and Benefits are Competitive
Let's face it, when it comes to a workplace's "cool factor," it often comes down to the perks. At Champion Hills, there are plenty of bragging rights. For starters, employees enjoy complimentary meals prepared by the club's culinary experts, including Executive Chef Blake Johnson.
"I've saved a lot of money on meals. It really adds up," says Hudgins. "Getting to try the amazing food that Chef Blake and his team create has also really expanded my appreciation for great food. I've gotten spoiled."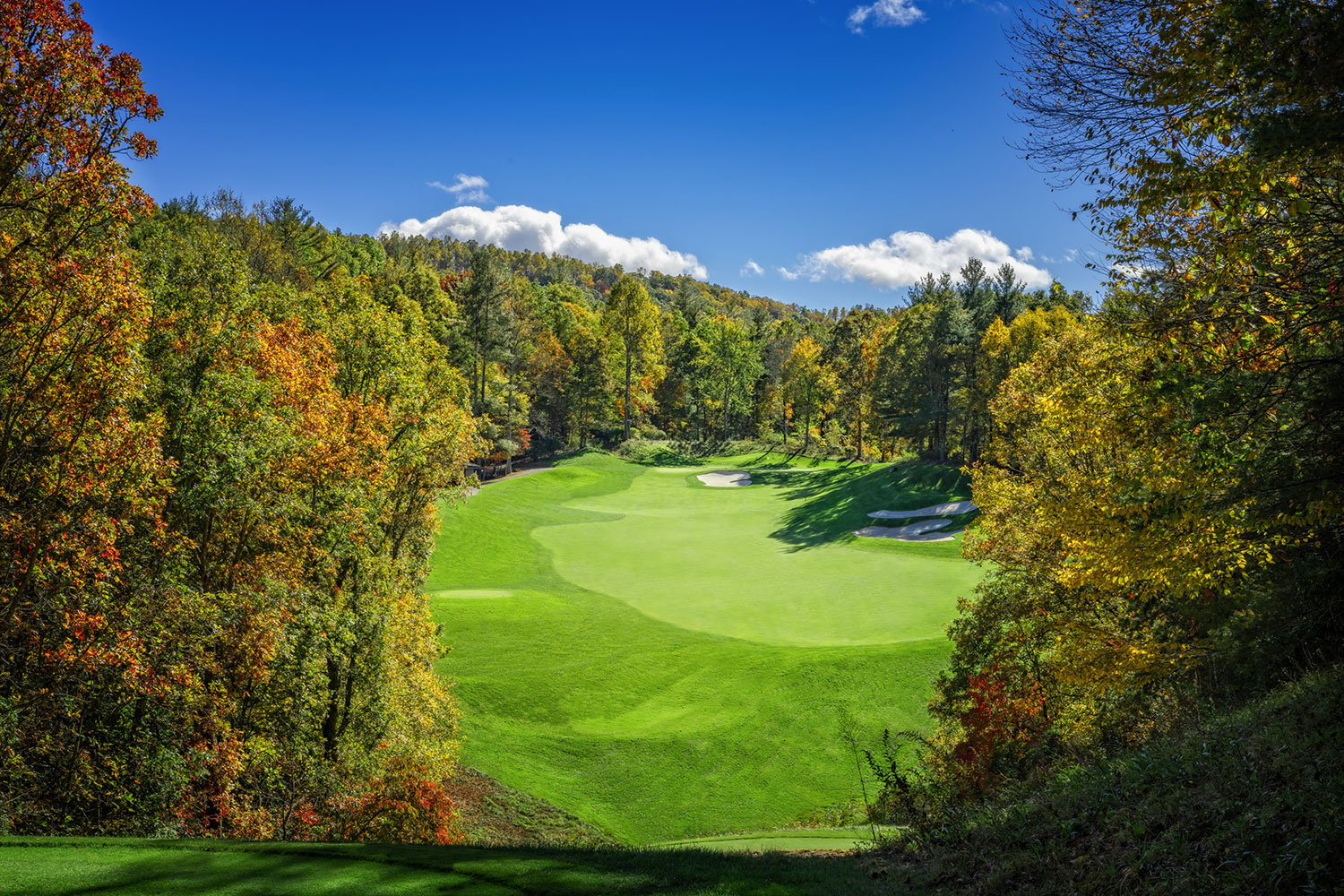 And for those who love golf, you won't find a better place to work. As a diehard golfer, Collins relishes playing Champion Hills' Tom Fazio-designed Mountain Masterpiece, which ranks among the best private courses in North Carolina and nationally.
"To be able to play this course once a week is an amazing benefit," Collins says. "I never get tired of the views and the way it plays."
Champion Hills is managed by Troon, the world's largest golf management company providing services at 630-plus locations around the globe, including managing 650-plus 18-hole equivalent golf courses. Given its size and reach, Troon offers the health and dental benefits one would expect from a large company, while Champion Hills provides all the upside of a boutique workplace.
"Working at Champion Hills provides our employees with the best of all worlds," says Champion Hills General Manager and Chief Operating Officer Dana Schultz. "Tucked away on a hilltop in the Blue Ridge Mountains, we're not the easiest place to find, and we like it that way. But our location does make it challenging to find new team members for full-time and seasonal employment. We look forward to getting the word out and welcoming new faces around here this spring."
To learn more about working at Champion Hills, call (828) 696-1962 or email jobs@championhills.com.