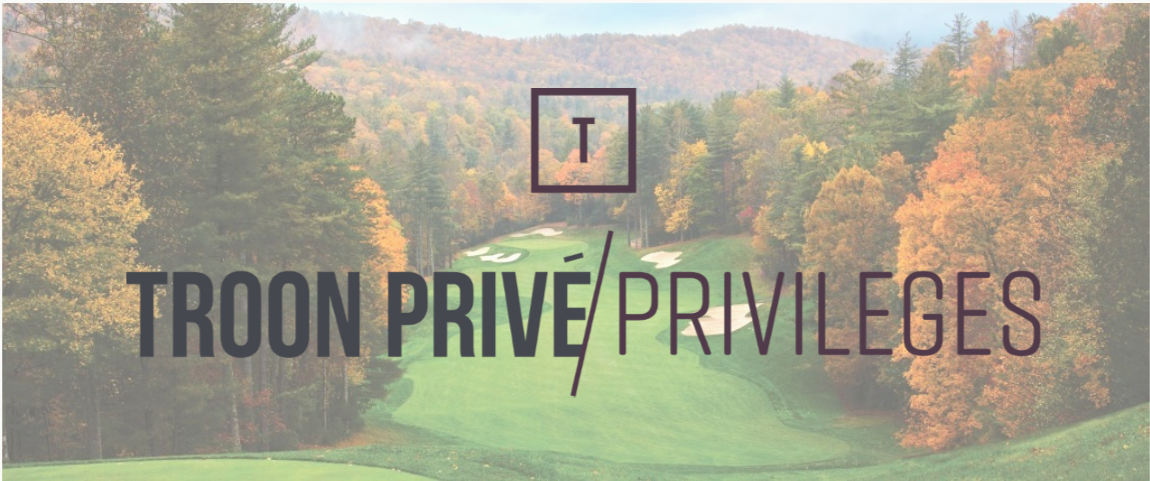 Champion Hills members love the sights, sounds, and activities our private club has to offer – but our partnership with Troon provides a unique opportunity to explore beyond Hendersonville.

[Please note that most private clubs in the Troon portfolio are currently restricted to guests due to COVID-19 mandates.]
Through Troon Privé, Champion Hills Full Equity Golf Members can request access to other private, resort, and daily fee clubs around the world, plus receive other exclusive discounts (check out a full list here). The program is all online and easy to use, which puts the trip of your dreams just a few clicks away. Here's how to get the most of your Troon Privé privileges as a Champion Hills member:
Sort by private club golf, private club amenities, and resort and daily fee golf. Then select the place you're headed to and pick from hundreds of clubs around the world. The portal makes it incredibly easy to find a club wherever you want to visit, pick the right club for your desired experience, and even request a tee time.
Choose what you want to do.
Are you a golfer with a significant other who'd rather play tennis or enjoy the pool? Every participating club is unique, with different things to do and see.
Choose where you want to do it.
One unexpected benefit of Troon Privé Privileges is having the opportunity to experience other places, cultures, and golf communities. Are you looking for mountain climates or a summer escape? A beach property in Florida or an exclusive getaway in the Northwest? How about somewhere across the pond? It's all up to you!
Choose when and how often you want to do it.
There's no limit to resort and daily fee tee time and amenity requests, which can be made 30 and 60 days in advance. Requests to play other private clubs can be made five to seven days in advance, for a maximum of six times at each participating club.
Choose your guests.
Champion Hills Full Equity Golf members can bring up to three non-member guests each time they play. Gather the family or catch up with friends!
Request your booking.
Select your desired tee time and/or amenities, complete and submit the form with your membership and home club information.
Leave the rest to us.
Champion Hills and your destination club will coordinate your tee time, availability of amenities, and scheduling, and be in touch to confirm the details of your visit.
Pack your bags!
With everything prepped, it's time to get ready for your trip! When you get there, check in at the pro shop for your tee time or at the front desk for other amenities.
Champion Hills Full Equity Golf members enjoy the full suite of Troon Privé privileges. For more information on Champion Hills membership, download the Champion Hills guide below.