Golf course superintendents and agronomists have a nickname for the Southeastern U.S. starting in Virginia and ranging south through North Carolina, Tennessee and the northern sections of South Carolina, Georgia, Alabama and Mississippi.
The "Transition Zone."
In this region, you'll find golf courses turfed with cool-weather grasses like bentgrass, bluegrass and fescue, and warm-weather grasses like Bermudagrass, Centipede and Zoysia. Oh, and you'll also discover that some private golf clubs and courses are open year-round, while many others close from November through March.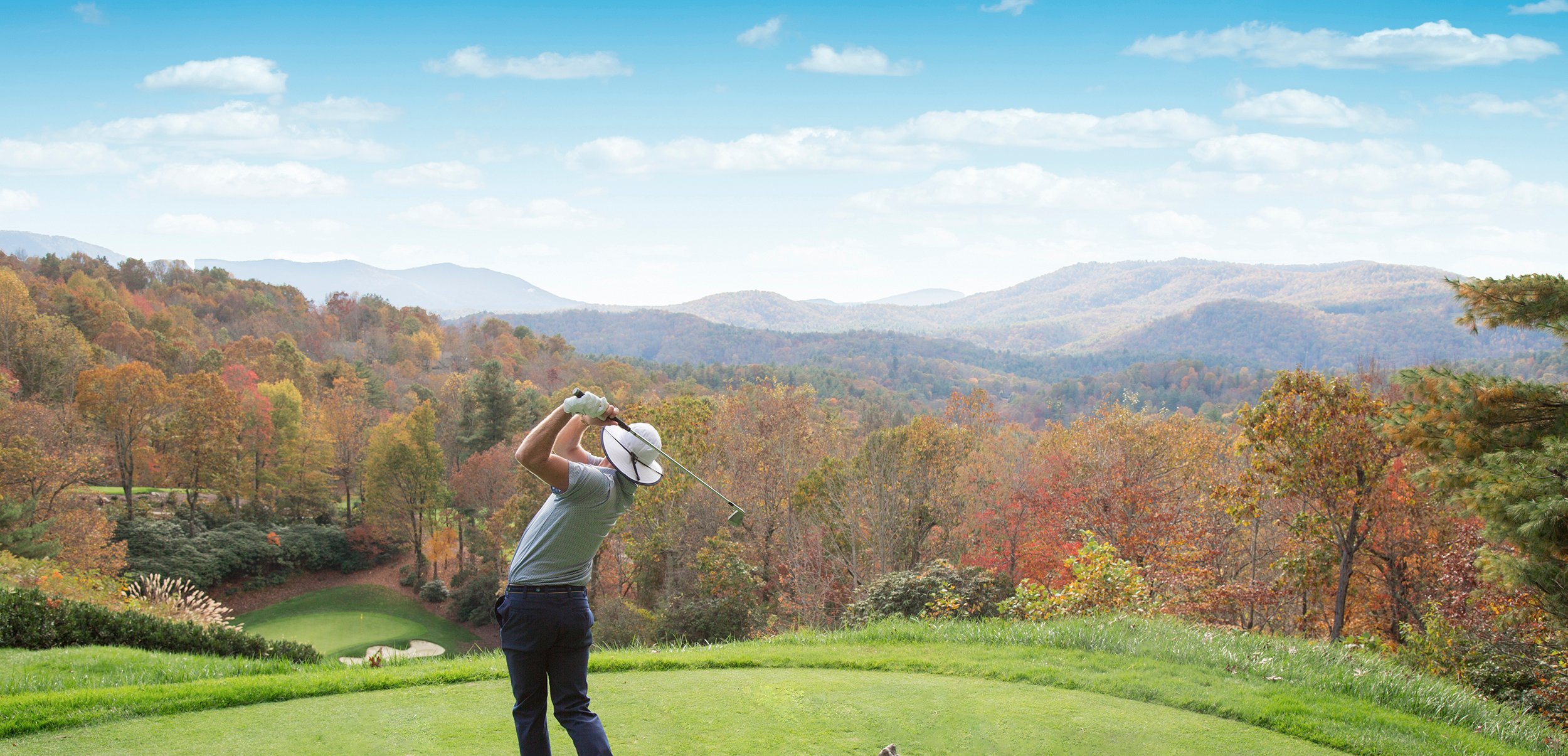 This is especially true in Western North Carolina, where the elevation can range from 2,000 to over 6,000 feet (including the highest point east of the Mississippi River, Mt. Mitchell, at 6,684). In fact, year-round golf is a rarity in Western N.C. and mainly limited to club and courses along the state's "Southern Tier" below 3,000 feet.
Like Champion Hills.
With Hendersonville and the Champion Hills community situated just a few minutes north of the N.C. / S.C. border at just over 2,000 feet above sea level, daytime highs December through January are typically in the high 40s to low 50s. Warm fronts frequently blow in from the Gulf of Mexico, providing occasional stretches in the low 60s.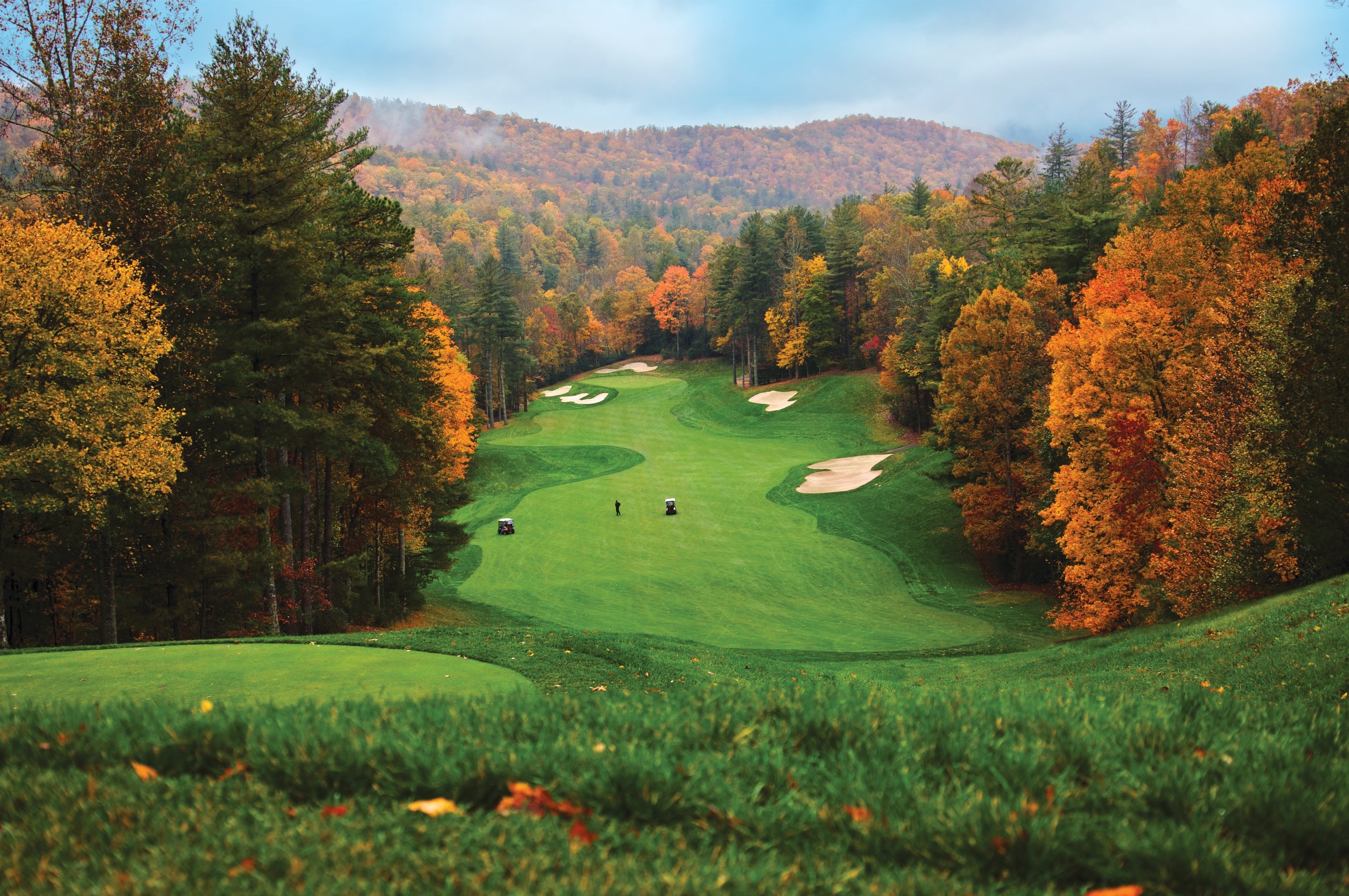 And once late February rolls around, the Eastern redbud trees start to bloom and spring is just around the corner.
"We have members from the Northeast and Midwest who love to play golf when it's sunny and 50 degrees; that feels warm to them," says Champion Hills General Manager and Chief Operating Officer Dana Schultz. "On the other hand, we have members from Florida who welcome the crisp, dry air as a reprieve from the heat and humidity."
It also helps that Champion Hills' Tom Fazio-designed Mountain Masterpiece reaches peak conditioning during the cooler months, as it is covered almost entirely in bentgrass, long-considered the crème de la crème of golf course turf grass.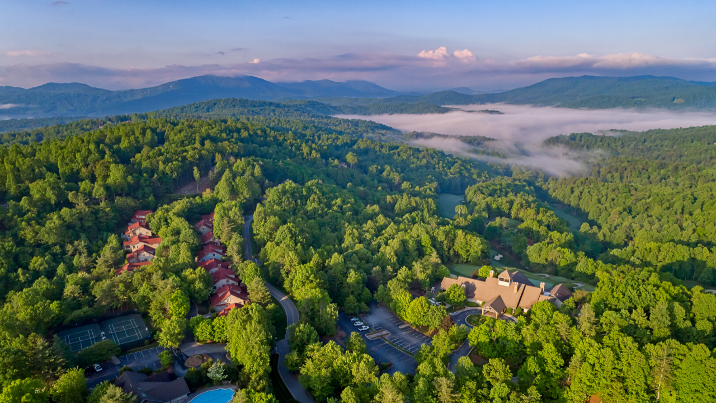 "In the mid-90s we transitioned from bluegrass to bentgrass fairways and coupled with our bentgrass greens our members enjoy an incredible playing surface year-round," Schultz says. "For avid golfers who don't want to take any time away from the game or own a second home in a golf community further south, we feel like Champion Hills is in the perfect location."
According to Schultz, around 60% of Champion Hills' residents and members live in the community year-round. This is nearly double the number from just five or six years ago. Having more golfers around during the winter months has completely changed the golf culture.
"We have groups and events now year-round and as a member you can always find a game," Schultz says. "We stock plenty of outerwear in the golf shop and with the advances in materials used in golf apparel these days it's easy to stay warm on the golf course."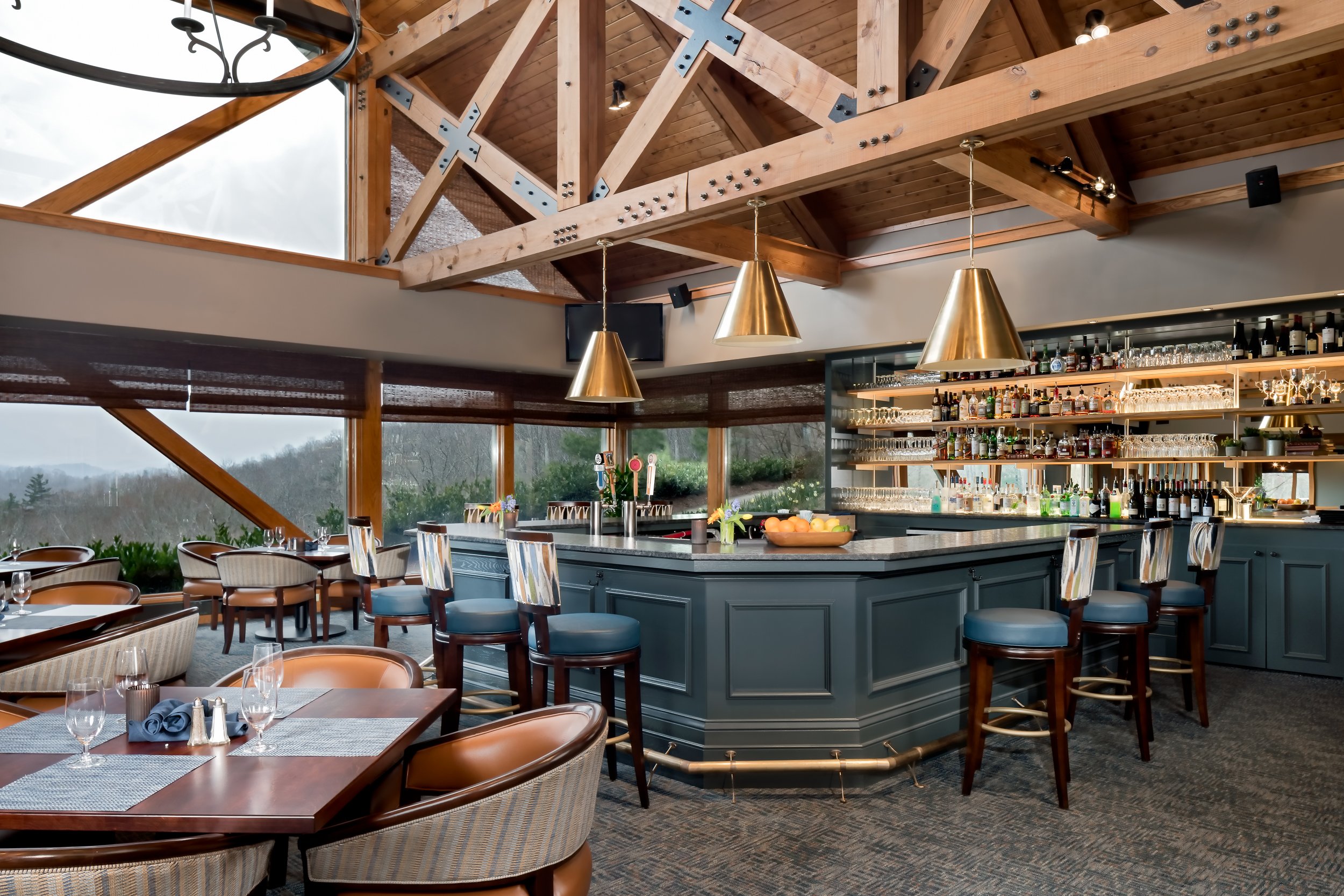 Schultz is also quick to point out there's another way to keep toasty and get your heart rate up on the golf course when the temps start to drop – walking. While hoofing it around Fazio's undulating layout is one heck of a workout, a handful of members walk nine or even 18 holes with their pushcarts.
"Walking is an option for our members and I guarantee those who do don't get the least bit cold playing golf in the winter," Schultz says with a laugh. "And whether your walk or take a cart, there's always a hot toddy in the cozy atmosphere of the Fazio Pub post-round."
To learn more about year-round membership Champion Hills, visit our membership section where you can also download Your Guide to Membership.