We're a little biased, but Hendersonville, North Carolina is a fascinating and wonderful place to live. There's charming downtown with all its shops and eateries, hiking and biking in the Blue Ridge mountains and of course, Champion Hills!
But we also understand not everyone is ready for a Henderson County lifestyle … yet. It could be that you're still working full-time in nearby Asheville or down in Greenville or Spartanburg, South Carolina.
Or perhaps your primary home is located in Florida or up in the Northeast or Midwest, and your just not ready to buy a second home or relocate to the Old North State, yet. We get that, and as it so happens, we even have a membership category for it.
Our newly enhanced National Membership is designed for those who live outside the county but still want to enjoy all the benefits of the club, including golf on our Tom Fazio-designed masterpiece, tennis, dining, fitness and more.
Here are a few examples of when the National Membership might be the right fit.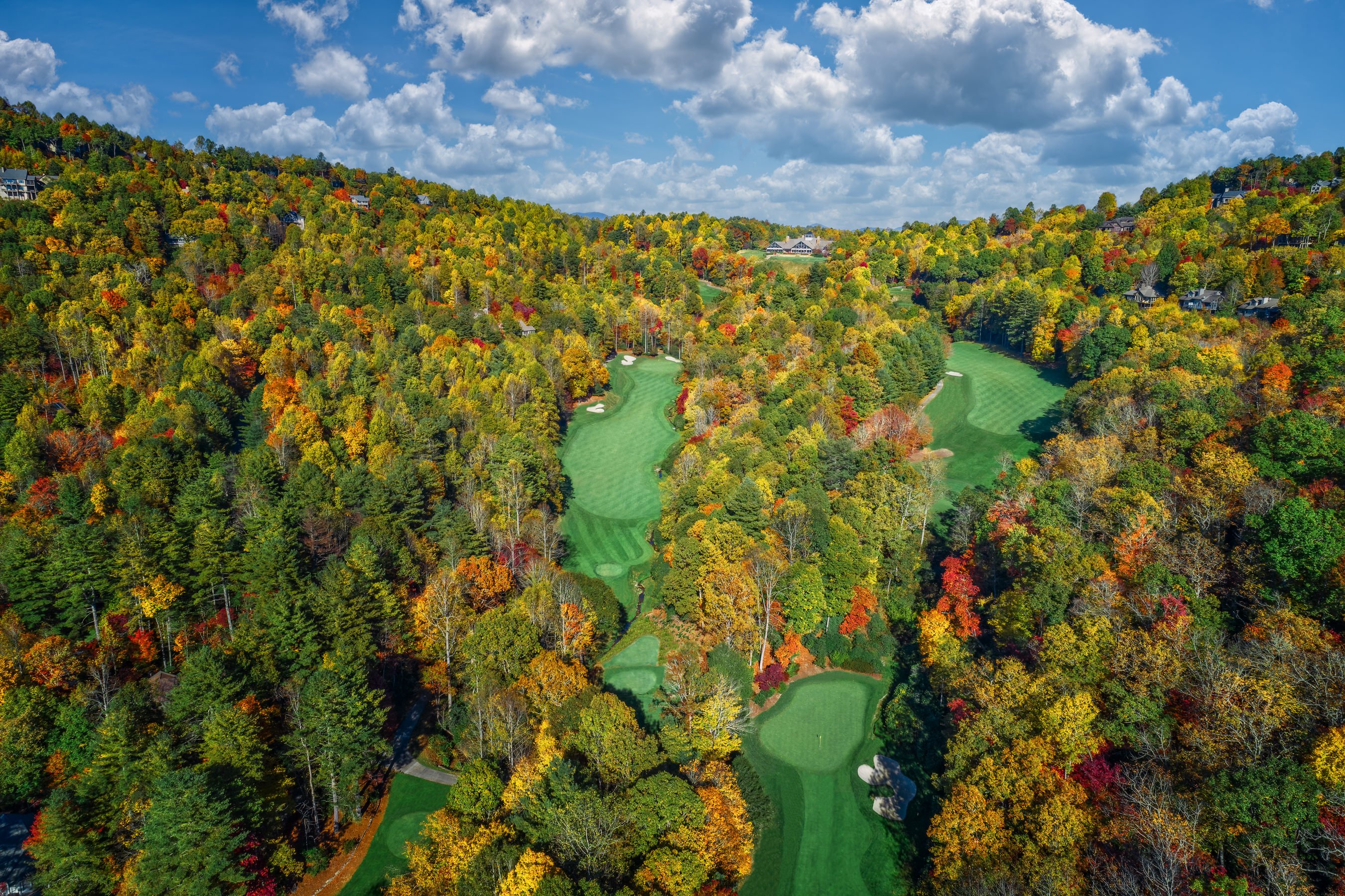 -Let's say you and your family live and work in Greenville County, adjacent to Henderson County to the south. Perhaps your home is in the northern part of the county near Travelers Rest, just 45 minutes from Hendersonville. It's an easy – and beautiful – drive up Highway 25 to Champion Hills where your golf cart, foursome and tee time await. And you might already have a full golf membership at an Upstate golf club – that's fine! Our National Membership is easily complementary.
-Or maybe you're living full-time in a suburb of Chicago. The kids are in college and you and your partner are still a few years away from moving to the Carolinas (both states are popular landing places for former Windy City residents). Getting to Champion Hills to utilize the National Membership is easy. United offers direct flights to Asheville Regional Airport from O'Hare, and Allegiant flies direct from Midway. Then, "AVL" is just a 27-minute drive from Champion Hills. That's right – Second City to the first tee in no time at all.
Our National Members who fit into either of these categories -- or several others -- have one thing in common – they absolutely love golf and appreciate the architectural quality, playability, conditioning and scenery of our nationally-ranked Fazio layout. And we offer several leagues and tournaments for members to get to know other members.
What's more, golf is a year-round pursuit here at Champion Hills. Many folks assume that the course closes for the winter because we're located in Western North Carolina in the Blue Ridge Mountains. Being situated at just under 3,000 feet of elevation and only a few minutes from the South Carolina border, we enjoy high temps in the 40s and 50s, December through February. And spring comes early to our corner of the world with the first blooms in mid-March.
Most of our National Members eventually transition to a Full Equity Golf or Equity 55 Golf Membership and become full-time members of the Champion Hills family. What better way to get to know us and other members than to be a part of the club, even if you aren't living here … yet.
Click here for more information about Champion Hills' menu of modern membership offerings or to schedule a tour with Director of Membership and Marketing Heather Myers.