Members join Champion Hills for so many reasons. There's year-round golf on the club's Tom Fazio-designed masterpiece, tennis on lighted Har-Tru courts, fitness classes at the nationally-ranked Wellness Center, hiking and biking in the Blue Ridge Mountains, casual and upscale dining at the club's restaurants and so much more.
Often overlooked, however, are the Troon Privé Privileges available to our full golf members. First, a bit of background info.
Champion Hills is a member-owned club operated by Troon, the global leader in club management. Troon is headquartered in Scottsdale, Ariz., and as the world's largest golf management company, provides services at 585-plus locations around the globe, including managing 630-plus golf courses.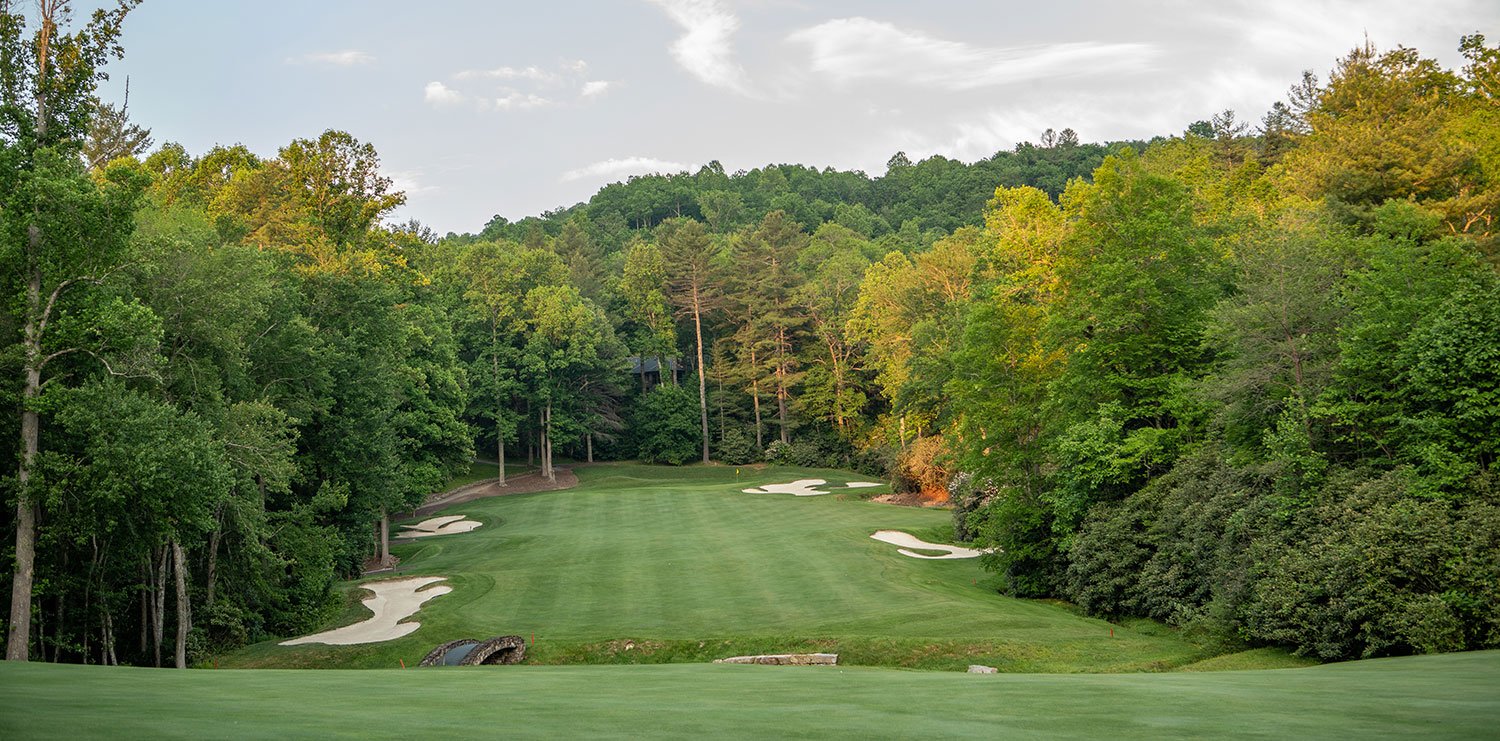 Champion Hills' Fazio Mountain Masterpiece
Troon's extensive and best-in-class private club portfolio, of which Champion Hills is a part, is branded "Privé" (a French term for exclusively private). To learn more about Troon Privé Privileges, you can check out our blog post covering all the amazing benefits, which include access to over 100 private clubs and 150 resort and high-end daily fee courses in the Troon network.
We've also detailed how members can get the most out of their Troon Privé Privileges, which in addition to golf, include access to saltwater and freshwater Suntex marinas around the world, preferred access at Cliff Drysdale Tennis clubs in the U.S. and Bermuda, rental car and golf club shipping discounts, and exclusive offers for shows, sporting events and theme parks.
So, now that you're completely up to speed on just how unique and extensive Troon Privé benefits are, and how they can unlock access to many of the great golf destinations of the world, let's explore a few getaways for the fall golf season.
Hawaii
Winter, spring summer or fall, there's never a bad time to tee it up in Hawaii. Champion Hills members have access to several of the most iconic venues in the Aloha State, including famed Kapalua on Maui, home of the PGA TOUR's Sentry Tournament of Champions, and Princeville Makai Golf Club on Kauai, crafted by Robert Trent Jones, Jr. along the island's northern coast, with views of Makana Mountain also known as Bali Hai, Hanalei Bay and dozens of waterfalls cascading from nearby peaks.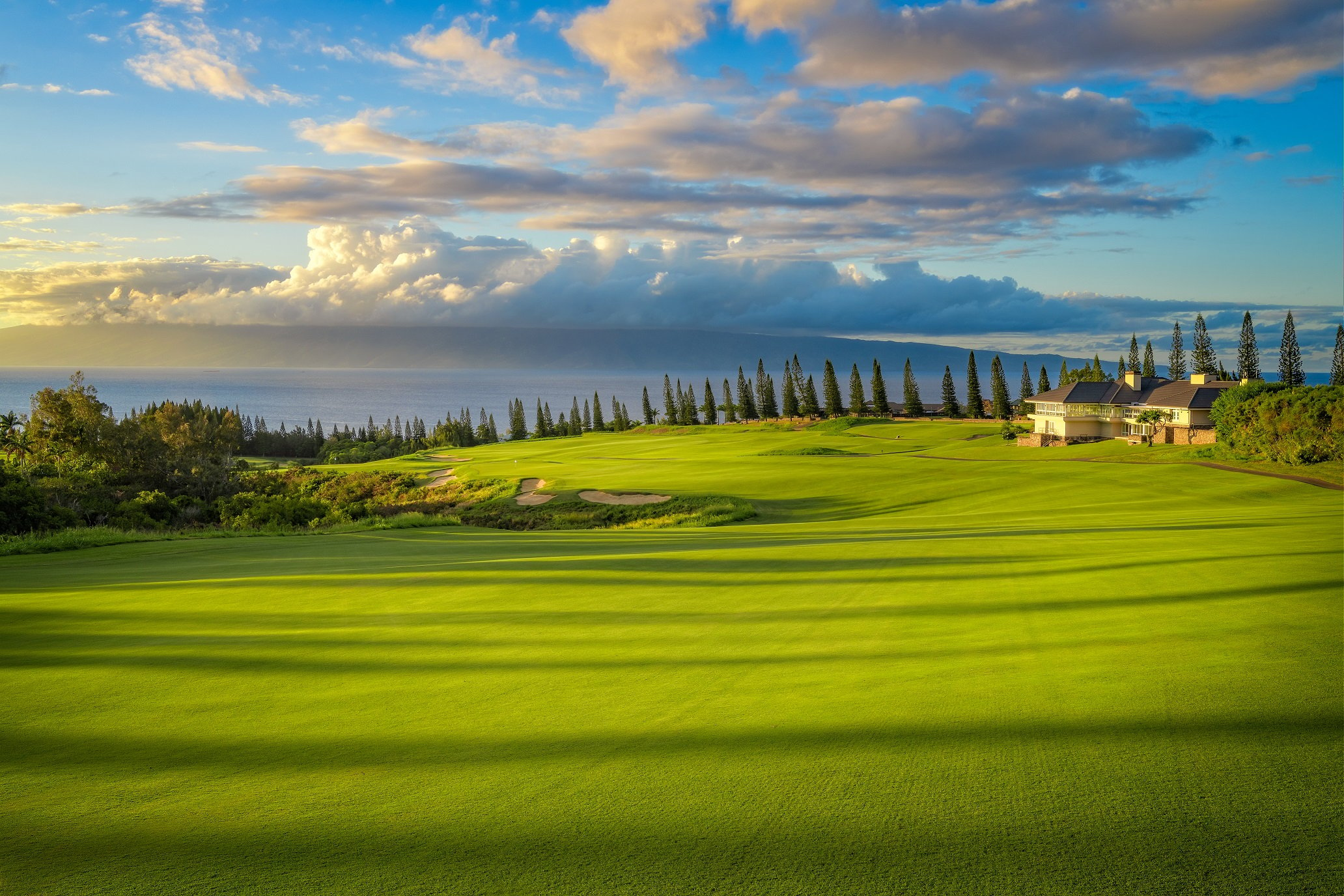 Kapalua's Plantation Course (Dave Sansom)
For those who prefer a private club experience, there's the King Kamehameha Golf Club, also on Maui, with its stunning 74,000-square-foot Frank Lloyd Wright-designed clubhouse and Ted Robinson Sr. and Jr.-designed golf course. Cap off the trip on the island of Hawaii with a visit to Mauna Lani Resort, which features two 18-hole tracks wrought by Homer Flint, Raymond Cain and Robin Nelson, often referred to as Mr. Hawaii for his breadth of work throughout the islands.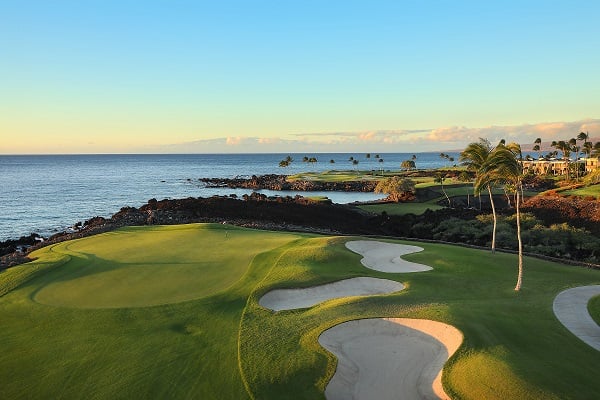 The 13th Hole at Mauna Lani
Arizona
Arizona is Troon's home, so you can be sure the Grand Canyon State is chock-full of high-caliber resort and private properties operated by the global leader. Start things off at the Troon original and namesake, Troon North Golf Club, home to the vaunted Monument and Pinnacle courses perennially ranked among the "Top 100 You Can Play" by GOLF Magazine.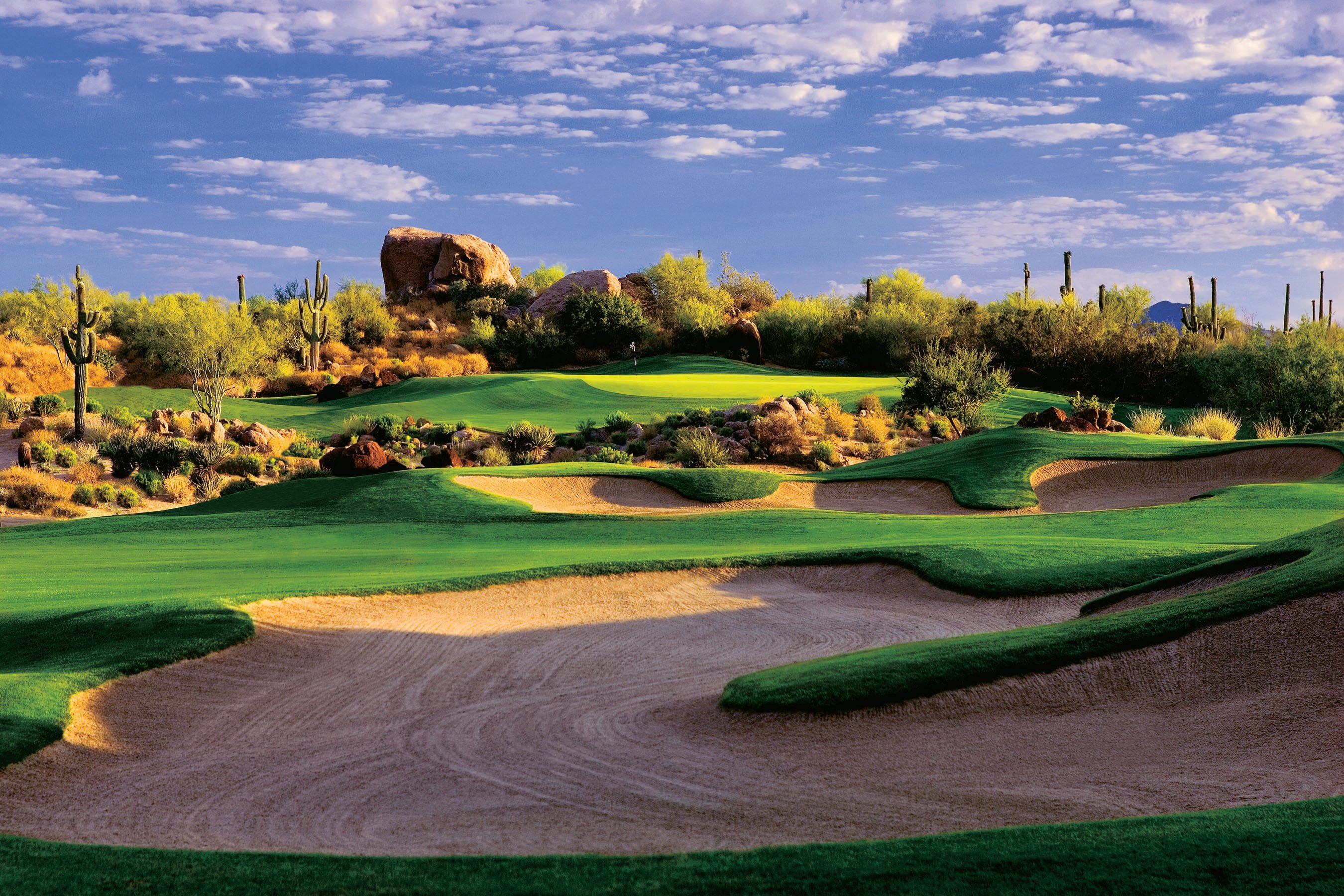 Troon North's Pinnacle Course
In the Valley of the Sun's "South Valley," the Cattail and Devil's Claw courses at Whirlwind Golf Club, designed by Arizona native Gary Panks, are among the region's "must plays." Champion Hills members also have access to a large stable of private clubs, including magnificent Seven Canyons in Sedona, with its award-winning Tom Weiskopf-designed golf course.
Texas
The weather starts to cool down in Texas in October, with highs in the 70s and 80s across most of the state. Fly into Austin, the live music capital of the world, and start the trip off with a round on the Jack Nicklaus Signature Course at Cimmaron Hills Golf and Country Club in nearby Georgetown.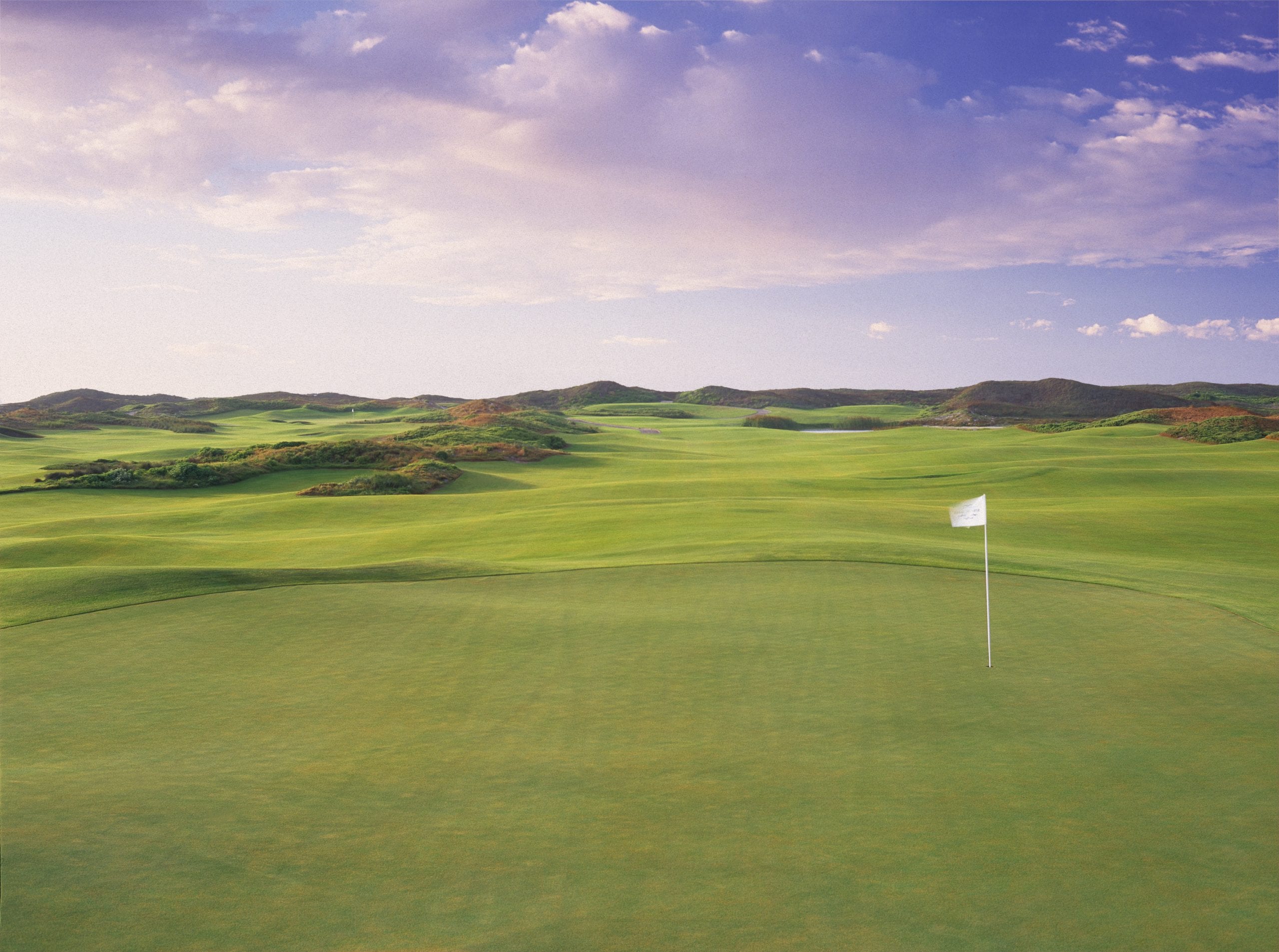 Palmilla Beach Golf Club
From there, drive south to San Antonio for a few days of pampering and championship-caliber golf at La Cantera Resort and Spa, former home of the Texas Valero Open. Keep the resort vibes flowing with a trip over to Palmilla Beach Golf Club, a unique 12-hole course located along the Gulf of Mexico and Port Aransas beachfront.
South Carolina
Not everyone is ready to return to the friendly skies, and Troon Privé makes it easy for Champion Hills members to load the clubs into SUV and hit the road for some world-class golf in neighboring states. It's just a 4.5-hour drive from the rolling hills and majestic mountains of Western North Carolina to the barrier islands and palmetto groves of South Carolina's Lowcountry.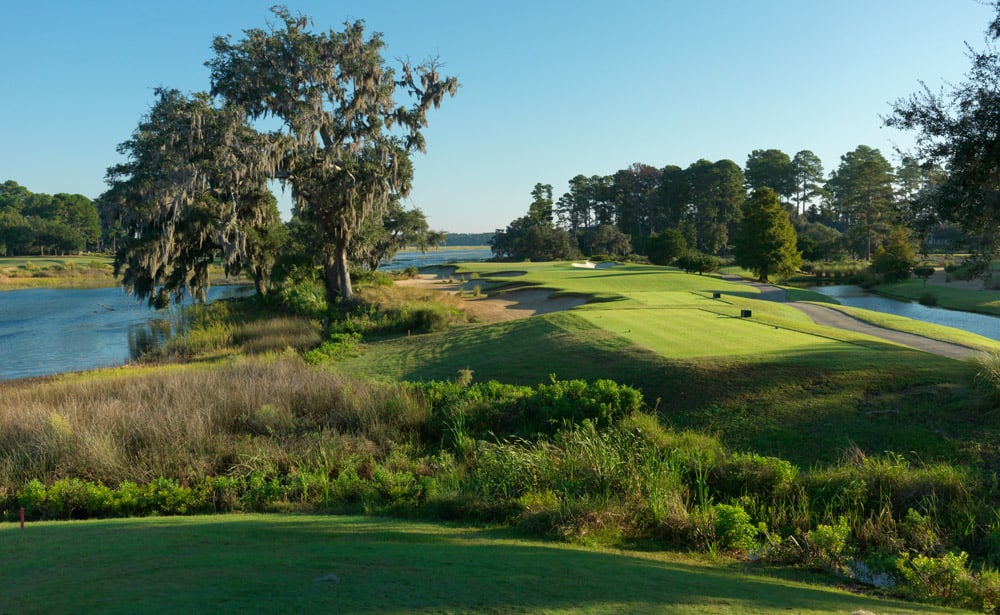 Belfair's East Course
In charming Bluffton, Belfair Golf Club awaits with its East and West Courses designed by Champion Hills architect Tom Fazio. Make it a long weekend in the Palmetto State by sampling the three 18-hole layouts at Sun City Hilton Head, conveniently situated just minutes from the I-95, U.S. 278 exit.
Check back later this fall as we explore a Troon Privé golf itinerary that will have you teeing it up in the warm sunshine all winter long.
For more information on Troon Privé benefits and the Troon roster of private, resort and daily fee courses, visit www.troon.com. To learn more about Champion Hills' array of membership options, visit our membership page.