Retiring or relocating comes with so many questions, it can be easy to lose sight of what you really want out of the place where you settle down. Only you can decide what's important to you. To make that process easier, we've created a Checklist for Choosing a Private Golf Community.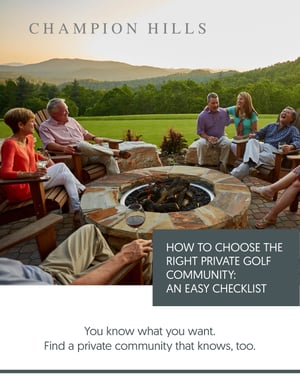 Our checklist answers a lot of great questions about what to look for when choosing a private golf community. From golf amenities to climate, proximity to grocery stores and healthcare, or just breathing room, our checklist will help you figure out what you really want out of a private golf community. Check items off the list as you go and measure every prospective community against your own personal criteria!

Once you're finished, get in touch with us to find out how Champion Hills fits in to your next adventure. We look forward to sharing our community with you!