One thing we always hear from our collection of incredible mothers here at Champion Hills: there's no better place to be on the second Sunday in May than right here. Temps across Western North Carolina are in the mid to high 70s, on average. The sun is almost always out. And the azalea blooms often hold on for just a few more days.
And with near-perfect weather comes the opportunity to take advantage of everything our club, community and surrounding Henderson County offer. In honor of our moms, and moms everywhere, here are seven ways to enjoy Mother's Day at Champion Hills.
1. A Day with the Entire Family
Many Champion Hills moms have kids and grandkids who live within a day or half day's drive of the community. In fact, that's part of the appeal of Hendersonville and Asheville – it's a two-hour drive to Atlanta, 1.5 hours to Charlotte and five hours to Nashville.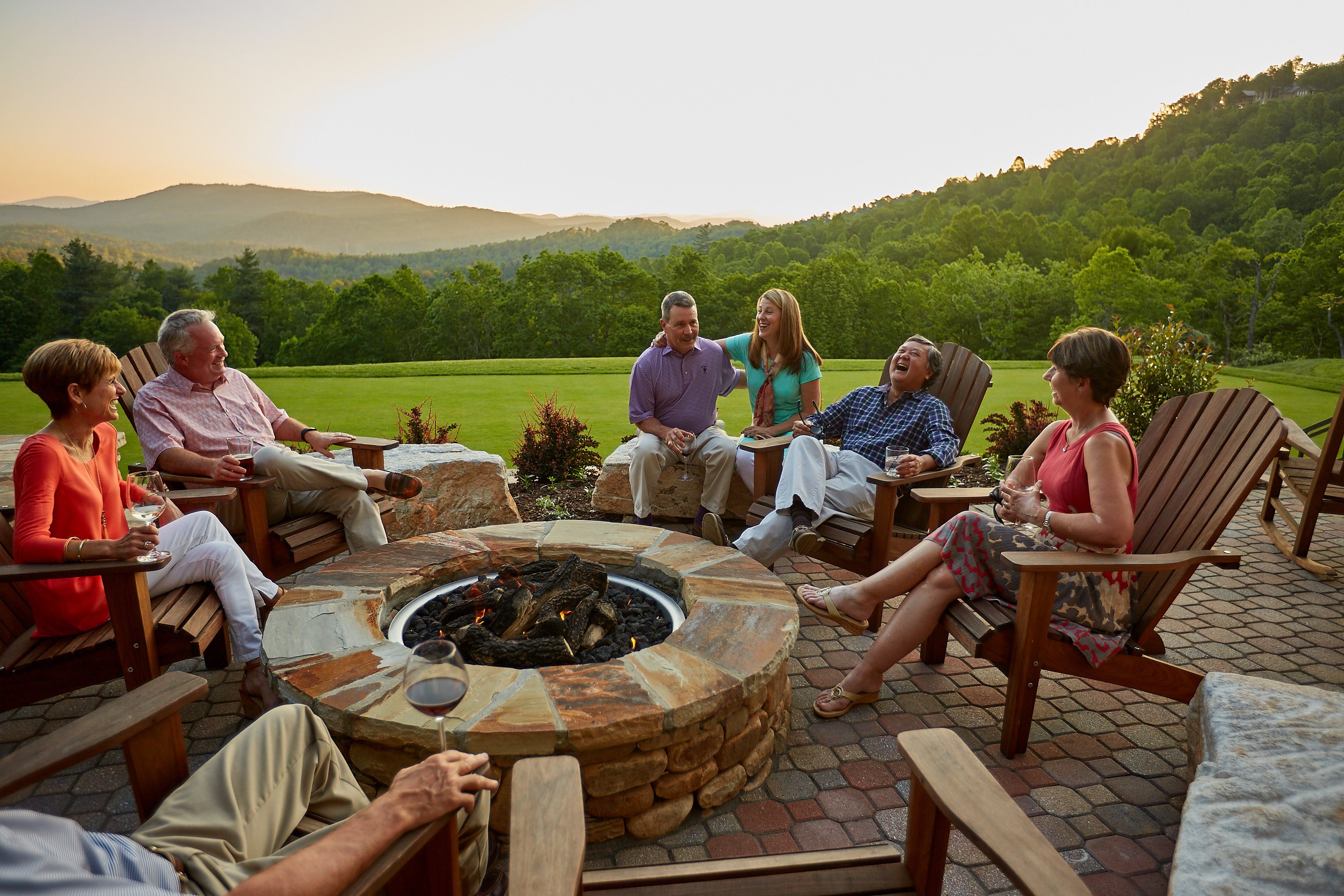 Given the short drive, amazing weather and the fact that it's mom, after all, families love to meet-up at Champion Hills for Mother's Day.
And since membership at Champion Hills is "vertical," all benefits and access to club amenities and activities extend to immediate family at no additional cost for the life of the membership.
Imagine heading out to play golf on our Tom Fazio-designed Mountain Masterpiece with three generations in tow. No one will pay green fees, everyone can utilize the practice range and everybody can relax and dine together, post round.
Champion Hills is all about enhancing relationships and creating a family atmosphere. The club's vertical membership is a huge draw for both moms and dads who wish to stay engaged with their family.
2. Golf with the Ladies
Moms who love the game, or have always wanted to take it up, are right at home at Champion Hills. More than 100 women maintain an active GHIN handicap with the Carolinas Golf Association. That's close to half of all golf members. Women's golf is no after-thought, here, it's front-and-center.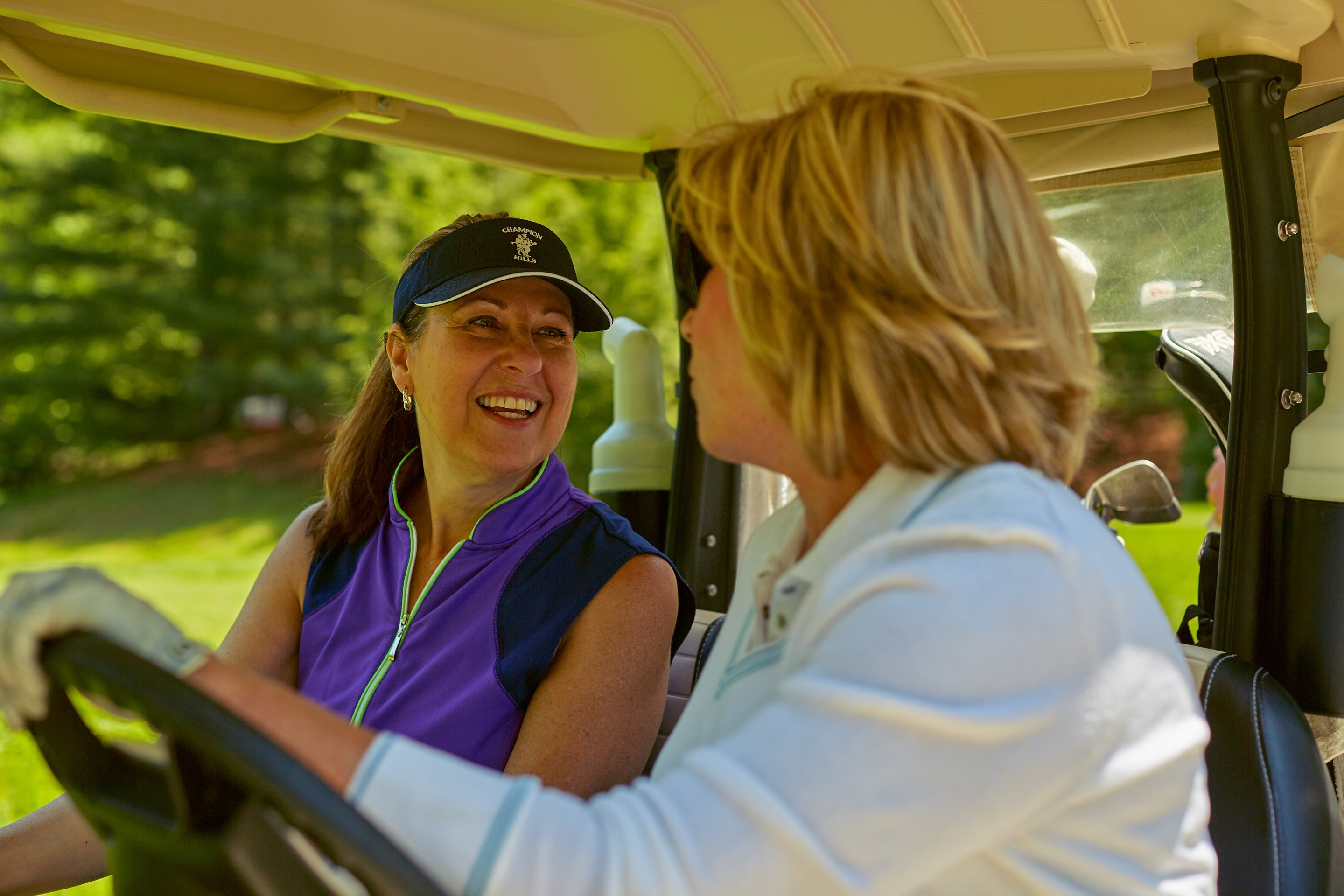 And there are more women's groups that you can shake an alignment stick at, ranging from social to competitive. The club's Get Into Golf Group is perfect beginners. Chicks with Sticks is a relaxed group that plays nine holes with no handicap requirements.
The playability of Fazio's design is also a major reason the club has so many female members. There are five sets of tees rated for women (most courses have one or two), including "combo" tees, and only once forced carry from the forward tees (on a par 3). Many ladies have carded their first hole-in-one at Champion Hills.
3. A Vigorous or Relaxing Hike
Have-boots-will-hike moms love Champion Hills proximity to some of the best hiking east of the Continental Divide. The surrounding Blue Ridge Mountains feature peaks ranging from 3,500 to 6,684-foot Mt. Mitchell, the highest point east of the Mississippi.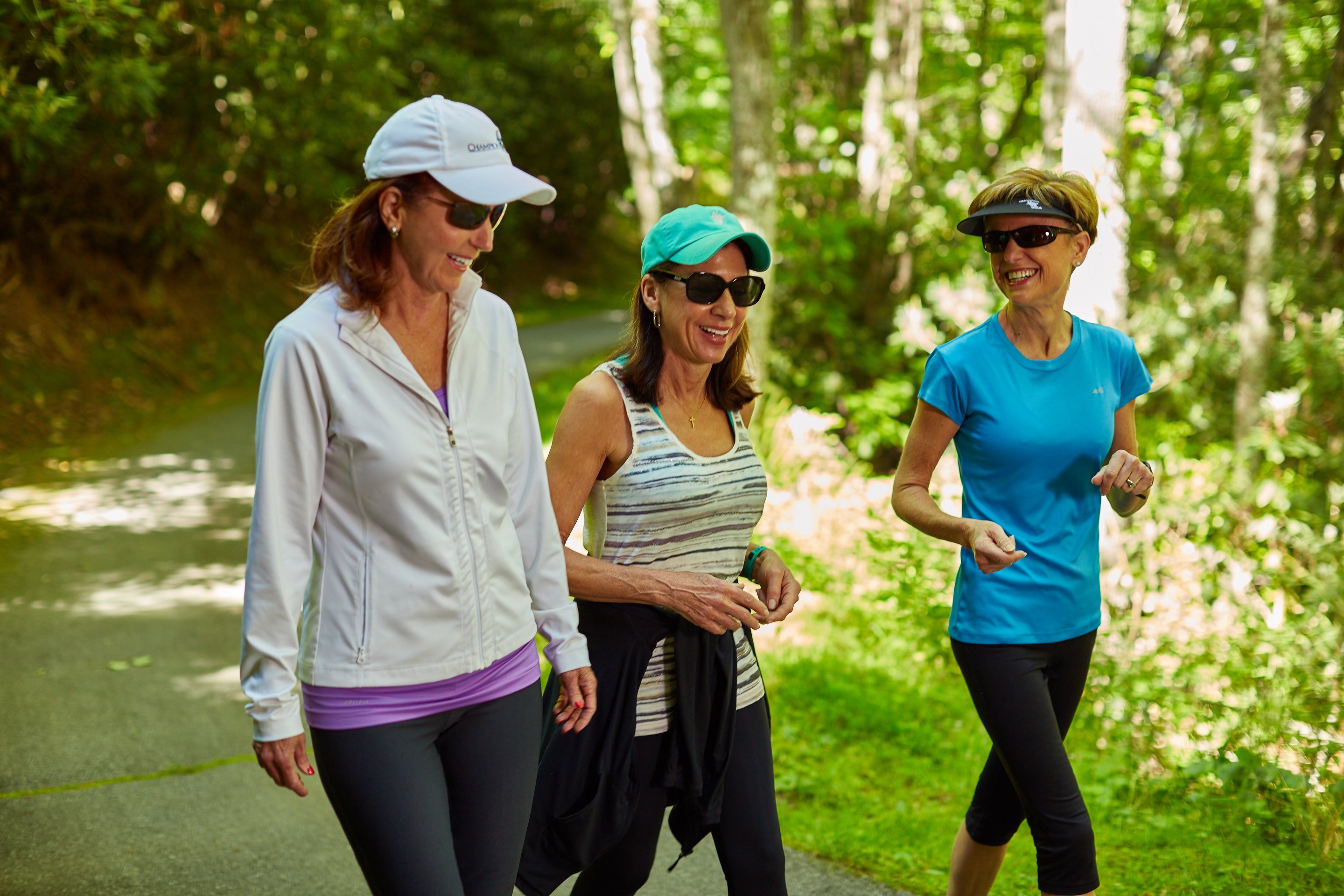 Pisgah Forest and DuPont Forest are just minutes away, along with hundreds of trails connected to the famed Appalachian Trail. Popular spots like Chimney Rock, Flat Rock, Table Rock and Caesars Head are also within easy striking distance.
Or moms don't even have to leave the property to get their hike on. There are more than 18 miles of hiking trails at Champion Hills ranging from 0.3 to 4.5 miles, and always other moms and couples ready to strike out.
4. Workout and Pampering
For many moms, a reinvigorating workout and a little post-fitness routine pampering is the perfect start to the perfect day. Recently reimagined and expanded, our Wellness Center houses the latest cardio and strength training equipment, a spacious room for yoga, spin, Pilates and other group classes.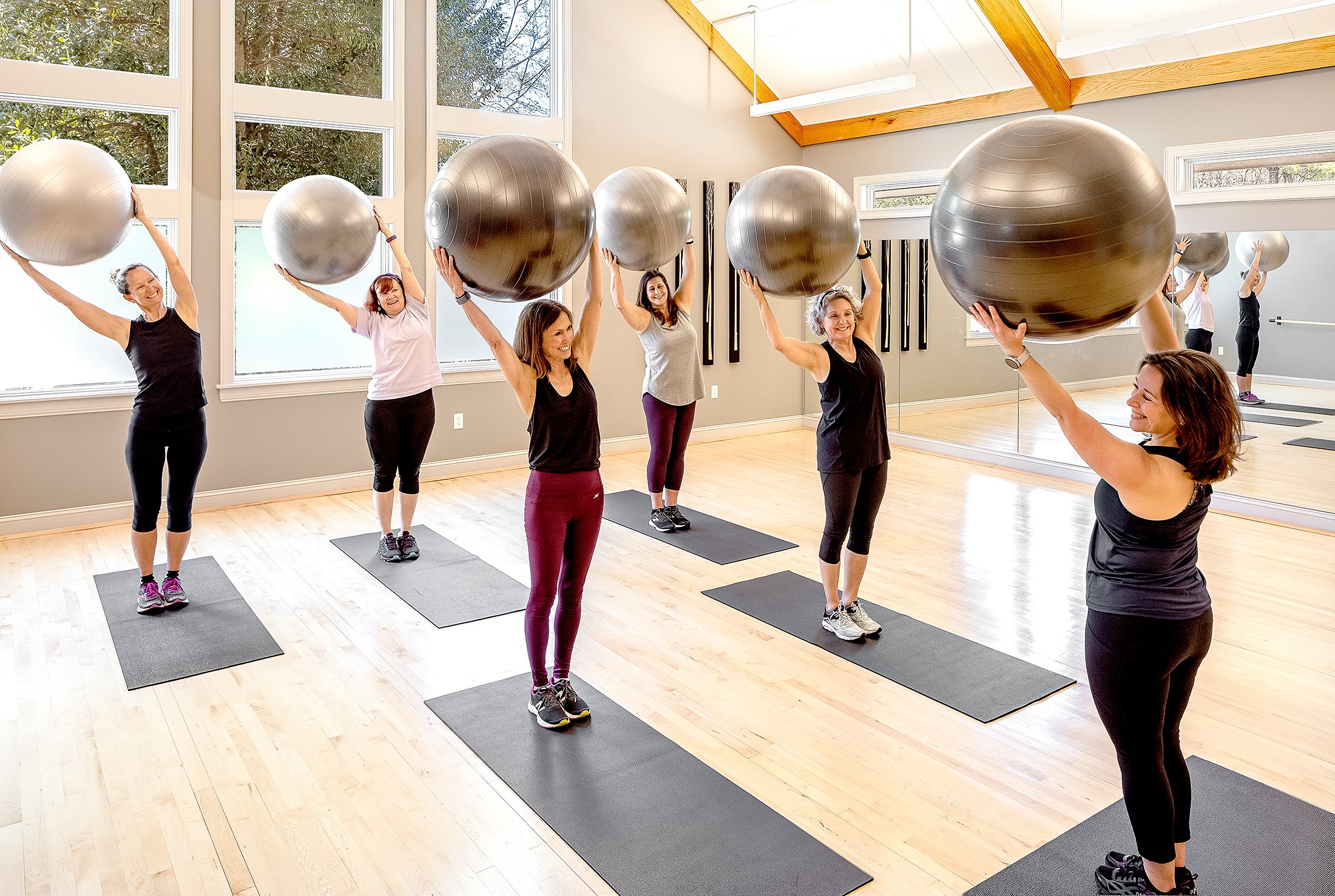 For a restorative recovery, our hydro spa utilizes multiple jet types to apply gentle pressure to muscles and sooth them after a tough workout. Then there's the heated pool, which hosts Hydro Burn water aerobics class or serves as relaxing venue for starting or capping-off a spectacular Mother's Day.
5. Eats and Drinks at the Clubhouse
Following a brisk workout with friends in the morning and a sun-drenched round of golf with family in the afternoon, a night out with loved ones at the club's mountain lodge-style clubhouse is the perfect way for mom to end the day.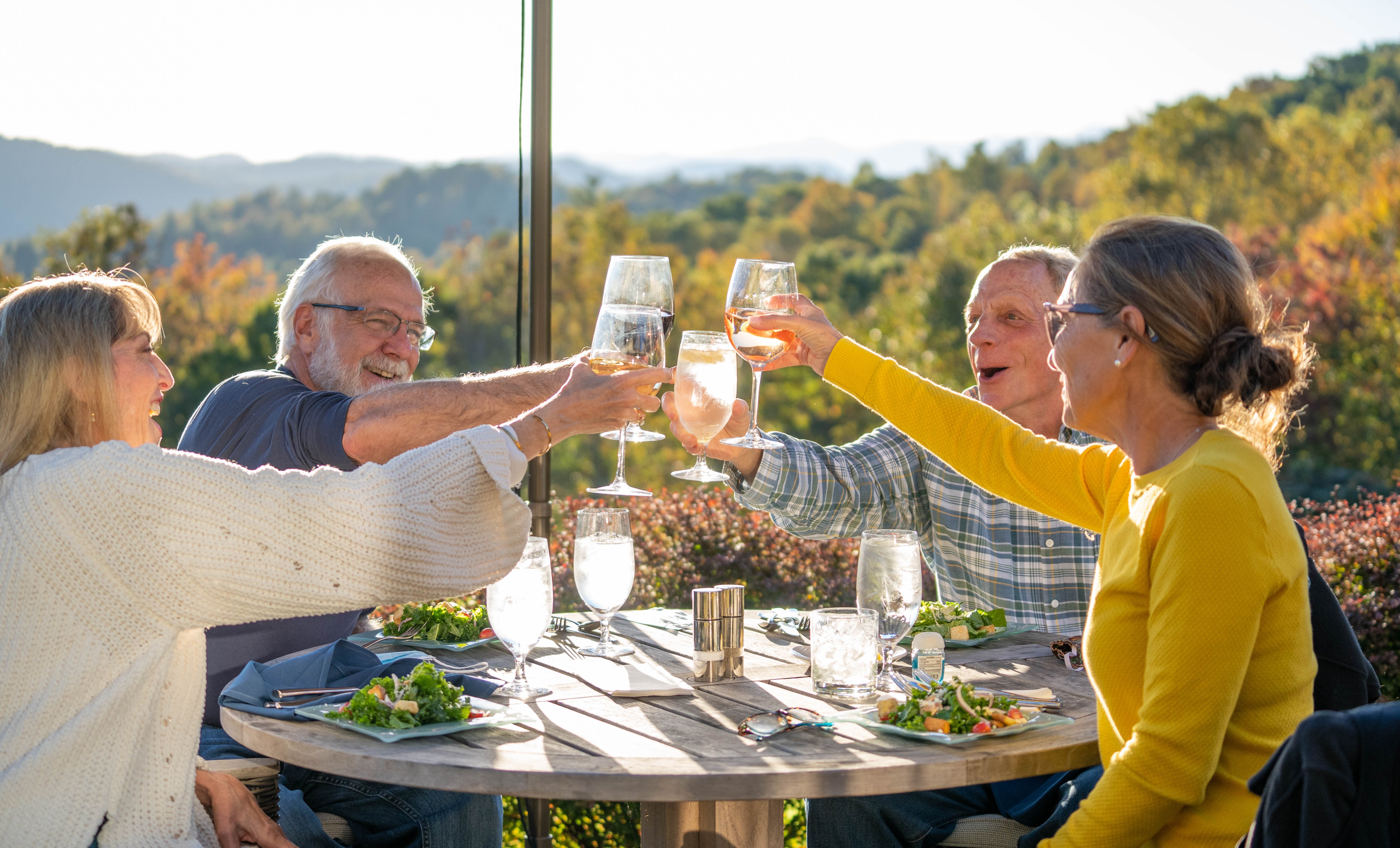 Once there, the view extends north into the Blue Ridge Mountains as far as the eye can see. The club's casual dining hub, the Fazio Pub, was updated with new finishes, fixtures, furniture and a wine room with community feasting table. It boasts both martini and sports bars with flat screen TVs and local craft beers on tap.
And our outstanding team of culinary experts, including executive chef Blake Johnson, are just as adept as creating and preparing healthy eating options, many of which are part of our TroonFIT menu, featuring items with 500 calories or less.
6. Golf Shopping Spree
Not only are half our golf members women, Champion Hills general manager Dana Schultz was an accomplished collegiate golfer at Texas Christian University. So you better believe our golf shop has the apparel and gear that mom wants for Mother's Day (or any day, for that matter). And what we don't have, we can often special order for our members.

Bette and Court, FootJoy and Raleigh, N.C.-based Peter Millar are popular women's apparel brands and lines. For equipment, the golf shop features an array of Callaway and XXIO clubs and full sets designed specifically for women.
7. Night on the Town (s)
Not one, not two, but three award-winning downtowns are located under an hour from Champion Hills. Charming downtown Hendersonville is just minutes away with a traditional Main Street chock-full of quaint eateries and chef-driven restaurants. Bustling Asheville and Greenville are under an hour away with countless dining and entertainment options.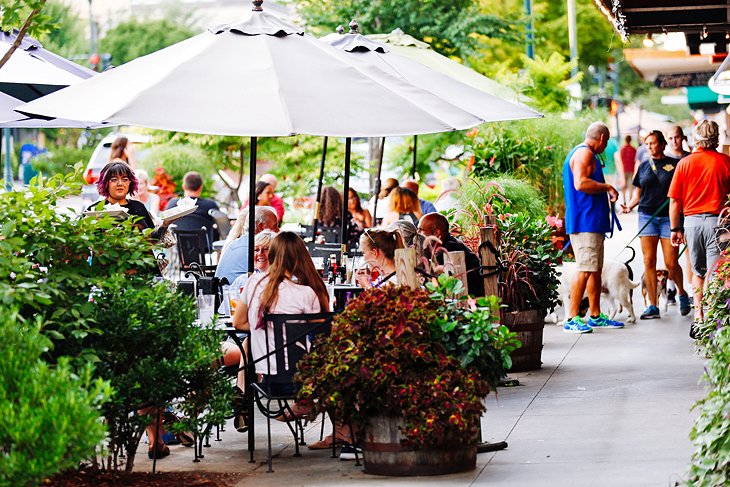 For more information about real estate at Champion Hills, or to schedule a tour, visit our Real Estate page or call (828) 693-0072.