If golfers had to cite what they dearly love about life, culinary exploration and enjoyment wouldn't trail too far behind their experience on the links. So, when Travel + Leisure recently ranked both Asheville, N.C., and Greenville S.C. among the "Best Food Cities in the U.S.," Champion Hills folks were just as pleased as punch.
"Our members love and appreciate great food and often make the short trips to Asheville and Greenville to spend the day and dine out, or just to have dinner," says Heather Myers, Director of Membership and Marketing. "But Hendersonville is also incredible and underrated when it comes to chef-driven restaurants like Postero and Shine. It's truly the best of both worlds."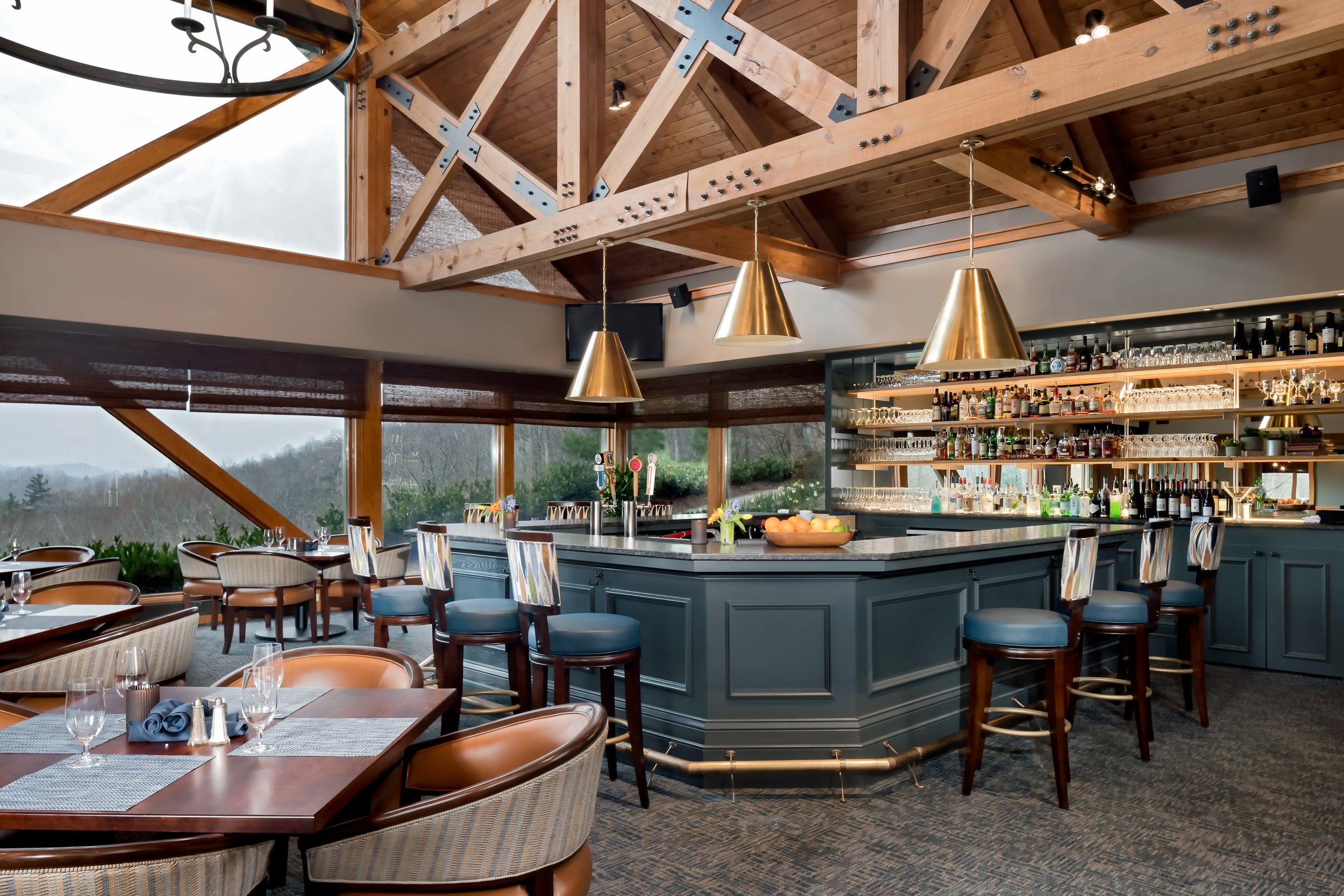 The Fazio Pub
Sure, Hendersonville is only minutes away from Champion Hills. But even more convenient and just as compelling? Well, there's Champion Hills, which offers members both fine and casual dining options year-round and throughout the week. The recently reimagined Fazio Pub is a favorite with members who enjoy the stunning views of the Blue Ridge Mountains, the cozy-yet-spacious bar, multiple televisions, local craft brews and delicious pub fare.
"The Fazio Pub has really become the heart of Champion Hills in so many ways," Myers says. "But for those who want a more formal setting, or have a large group, there's always the Mountain View Room and our incredible chef-driven menu specials."
Myers is always quick to point out that dining is just the start of the Champion Hills experience. Only steps away from the clubhouse dining is Champion Hills' Wellness Center and Pool Complex. Replete with the latest cardio and strength training equipment, it houses a spacious room for yoga, spin, Pilates and other group classes. Two lit, Har-Tru courts await tennis lovers, and a quaint outdoor pool beckons members to relax and stay a while. A hydro spa is also available and popular with members for relaxing their muscles post-workout.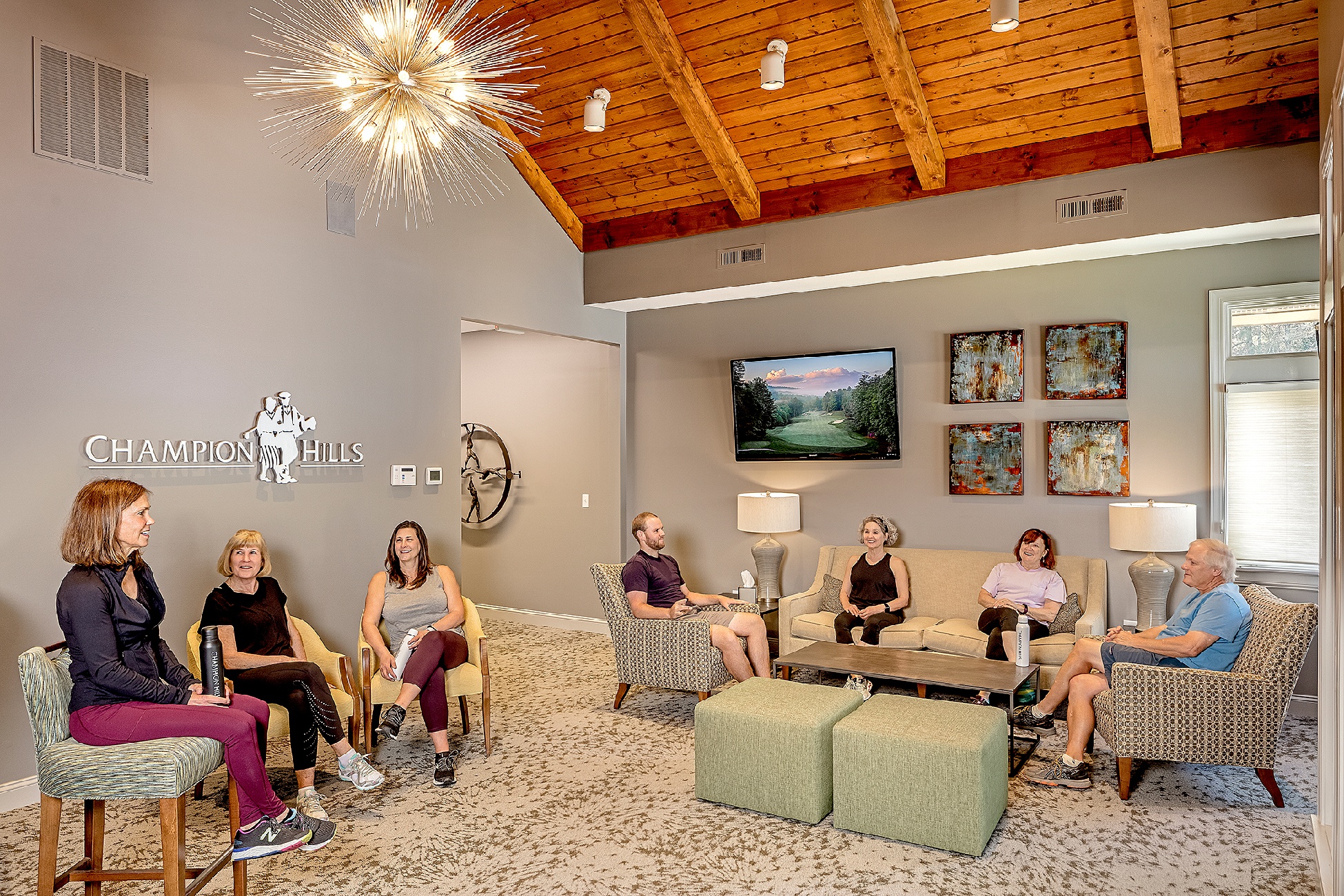 Wellness Center
The club's true centerpiece, however, is its Fazio-designed Mountain Masterpiece. Fazio's former home course and club, the legendary golf course architect devised a brilliant routing through the heavily forested hills, deep ravines, and cool mountain streams of its Blue Ridge Mountain setting. He and his team of shapers pulled ridges into valleys and filled hollows to create "playing platforms" providing golfers with level lies amid 350 feet of elevation change. The result is one of the most playable mountain-style courses in the entire region that was just ranked one of the best private courses in North Carolina by Golfweek.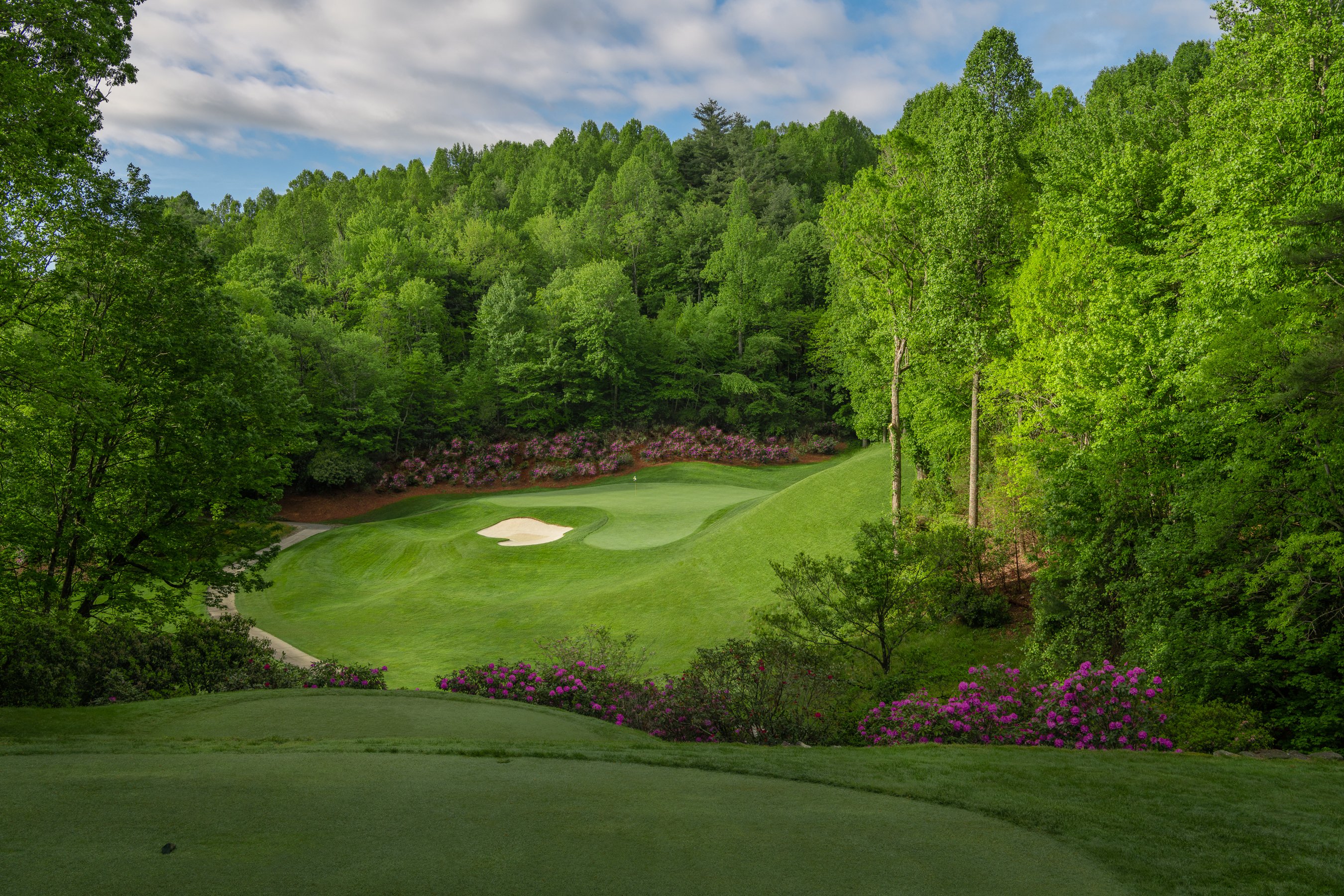 Our Fazio Mountain Masterpiece
"We have it all here at Champion Hills, and as I love to remind anyone who visits for the first time, with our location near the N.C. / S.C. border we can play golf year around," Myers says.
Would you like to learn more about Champion Hills' menu of modern membership offerings? Click here to contact Director of Membership and Marketing Heather Myers or schedule a tour. For more information about real estate, or to schedule a meeting with our Alan Tate / Beverly Hanks realtors, click here.