With nearly 1,000 golf courses, 220 days of sunshine, mild winters and diverse geography ranging from beaches to mountains, the Carolinas have long been a hotbed for golf-based retirement and relocation.
Over the past year, however, the number of golfers moving into North and South Carolina from points north, and even south, has increased exponentially. On top of the favorable climate, both states boast low costs of living, low taxes and pro-business leadership.
For those considering a move to either state (cue James Taylor), here's a breakdown of what to expect by region, including our very own Champion Hills and the surrounding Blue Ridge Mountains of Western N.C.
Foothills and Mountains
Vibe: This stunningly beautiful section of the Carolinas is known for its array of craft breweries, endless hiking trails and world-class mountain golf. Spanning the South Carolina Upstate through North Carolina up to the Virginia border, the region is home to hopping small cities like Greenville, S.C. and Asheville, N.C., as well as quaint small towns like Hendersonville, N.C. This is Blue Ridge Mountain territory, featuring the highest peaks east of the Mississippi River.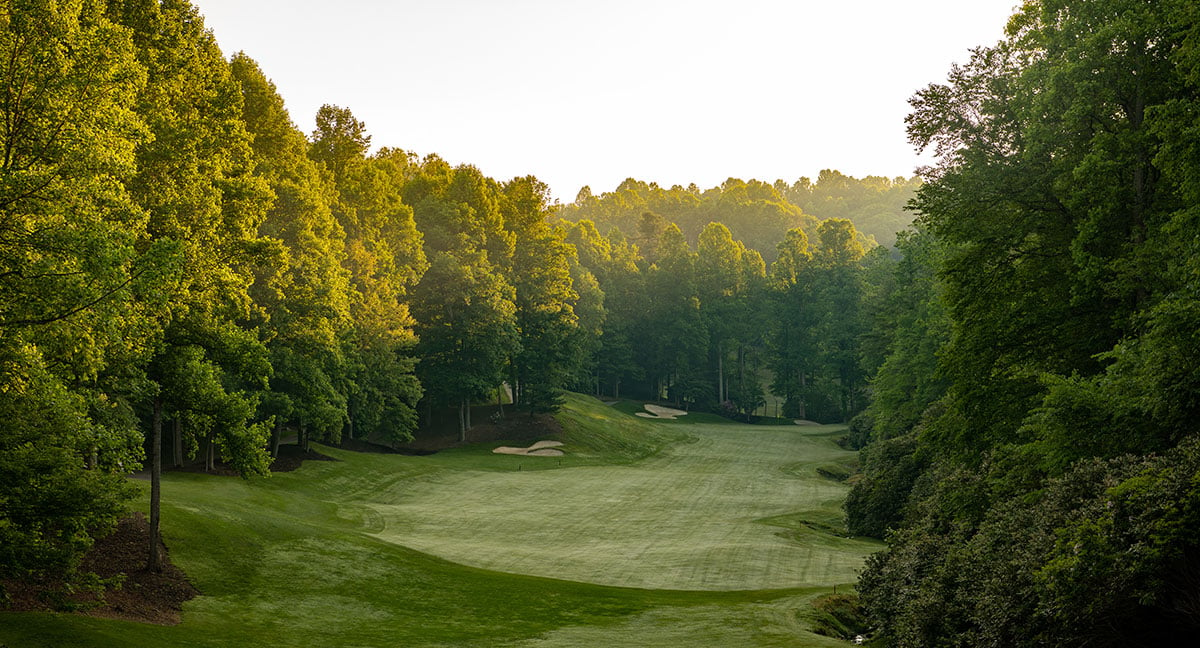 Why Here? Where to begin … Instagram-ready scenery, nationally-recognized towns like our very own Hendersonville, and a four-season climate with year-round golf from Champion Hills south through Greenville. For craft brew lovers, this enclave is pure manna from heaven as Sierra Nevada, New Belgium and Oskar Blues all have East Coast breweries along the I-26 corridor. And when it comes to first-rate healthcare, either Carolina offers outstanding facilities.
The Golf: Western N.C. is ground-zero for many of Tom Fazio's most heralded mountain golf designs, including Champion Hills, Fazio's Mountain Masterpiece. Mountain resorts like Rumbling Bald and Maggie Valley also abound. The aforementioned Upstate, just 30 minutes away, is home to fine foothills tracks like Cherokee Valley Course and Club and The Rock.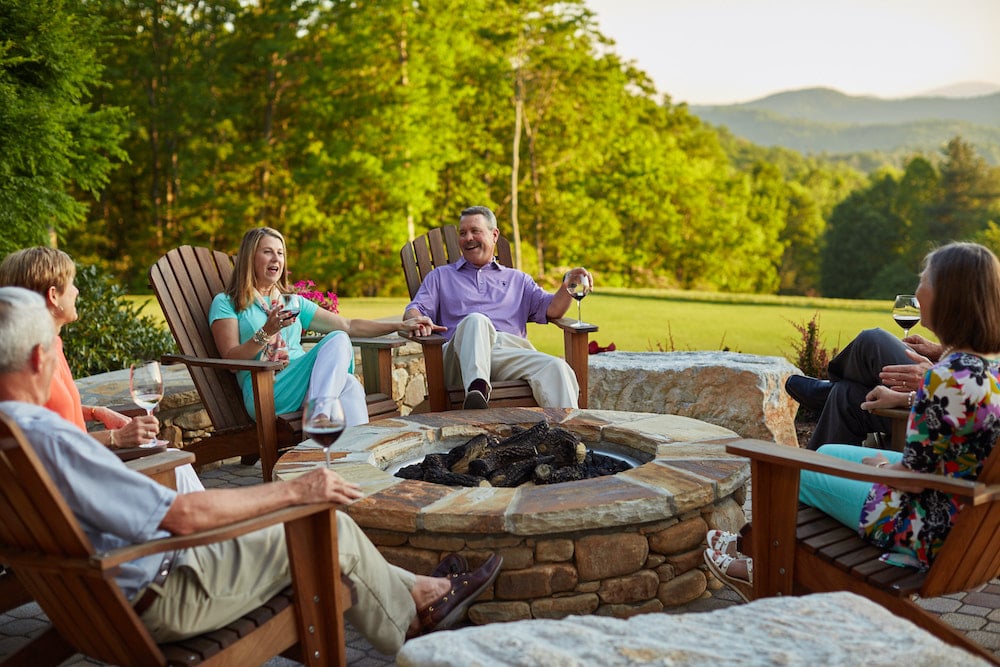 Where to Live: Champion Hills, our private community with a nationally-ranked Fazio-designed golf course, is situated just minutes from Hendersonville and less than an hour from Asheville and Greenville. There are a wide range of residential options – resale homes, low maintenance cottages and lock-and-leave villas – for a wide variety of buyers. Building lots are also available for those who prefer to design their dream home.
For golfers used to flat-land courses, Fazio's seminal layout at Champion Hills offers a dramatic change of pace – and scenery. Wrought in the late 80s during his Western N.C. heyday, Fazio's brilliant routing pitches and rolls through heavily forested hills, deep ravines and cool mountain streams.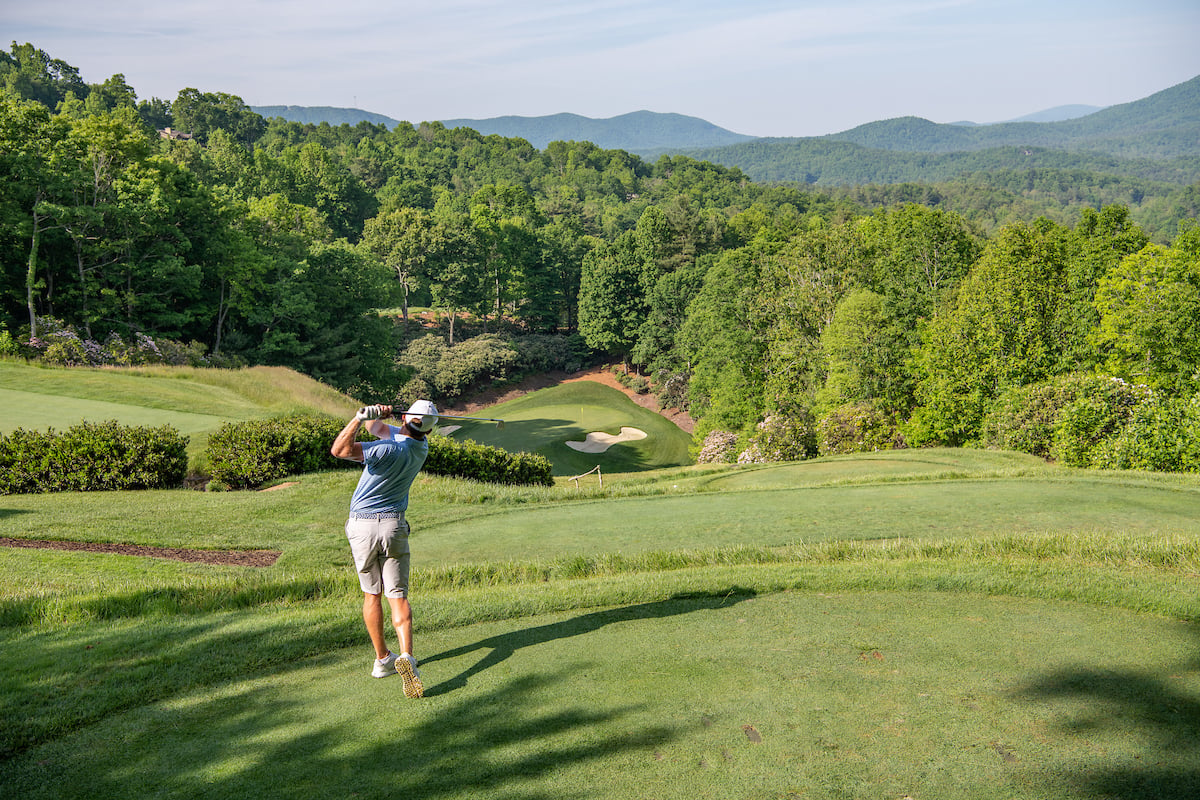 The club offers full-equity and 12-month trial memberships. Both include full access to golf, dining, the wellness center, pool, spa and tennis courts. Most residents are either golf or social members who relish our vertical membership construct. Full golf members have access to Troon Privé, which grants them entry to 600 facilities around the world including many of the nation's top private, resort and daily fee courses in the Troon network.
Beaches and Lowcountry
Vibe: Take the sugar sand beaches, palm trees and fresh seafood of Florida and put it in a blender with the live oaks, Spanish Moss and gentility of the Deep South, and you'll get the flavor of the South Carolina Lowcountry spanning Hilton Head north to Pawleys Island. The southern coast of North Carolina is a collection of barrier islands with a summer-season party atmosphere, while the northern coast is mostly the Outer Banks, a region with a decidedly Cape Cod feel.
Why Here? There's an allure to the Lowcountry, where pirates once roamed and pristine beaches on coastal islands like Fripp and Daufuskie harken back to a bygone era of remote coastline. And then there's the food, the hospitality and the year-round golf climate. In terms of sheer coastal scenery and ambiance, and pure family fun, the Outer Banks has few rivals. The only bogey, and it's a big one, is the Atlantic hurricane season spanning June through October.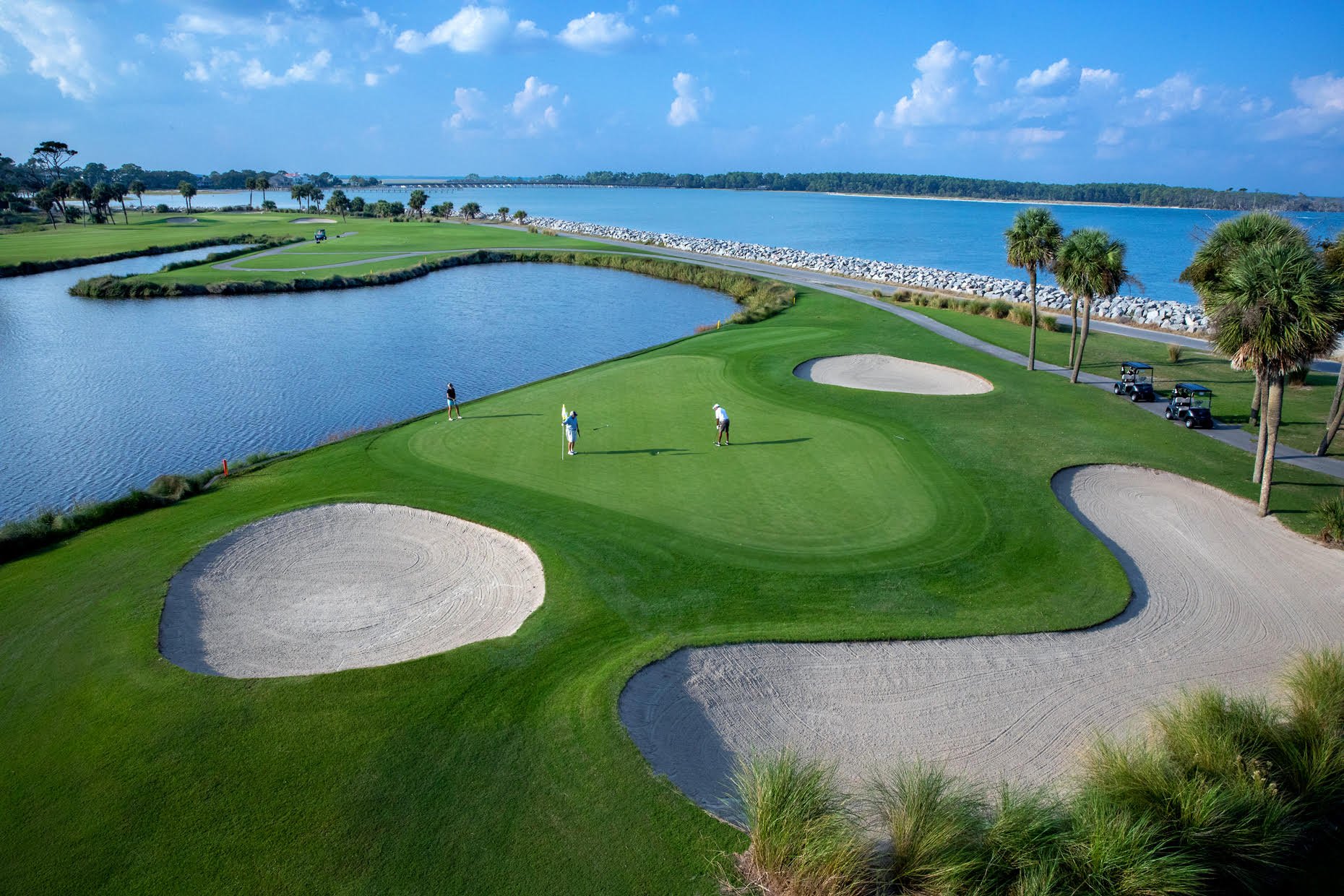 The Golf: Home to Hilton Head "Golf Island," Kiawah Island Golf and Beach Resort, the 90-plus courses of Myrtle Beach and the 30-plus layouts of North Carolina's Brunswick Islands, the region encompasses many of the East Coast's premier golf destinations. Big-name venues include Harbour Town Golf Links at The Sea Pines Resort, the Ocean Course at Kiawah, TPC Myrtle Beach and the Dunes Golf and Beach Club.
Where to Live: No region epitomizes the Lowcountry like the Hilton Head Island / Bluffton area, and no resort community represents Hilton Head quite like Sea Pines. The 5,000-acre masterplanned panacea dates back to 1950s and visionary developer Charles Fraser. While its been mostly built-out for decades, there are almost always ample resale homes on the market, many of which have been recently renovated and upgraded.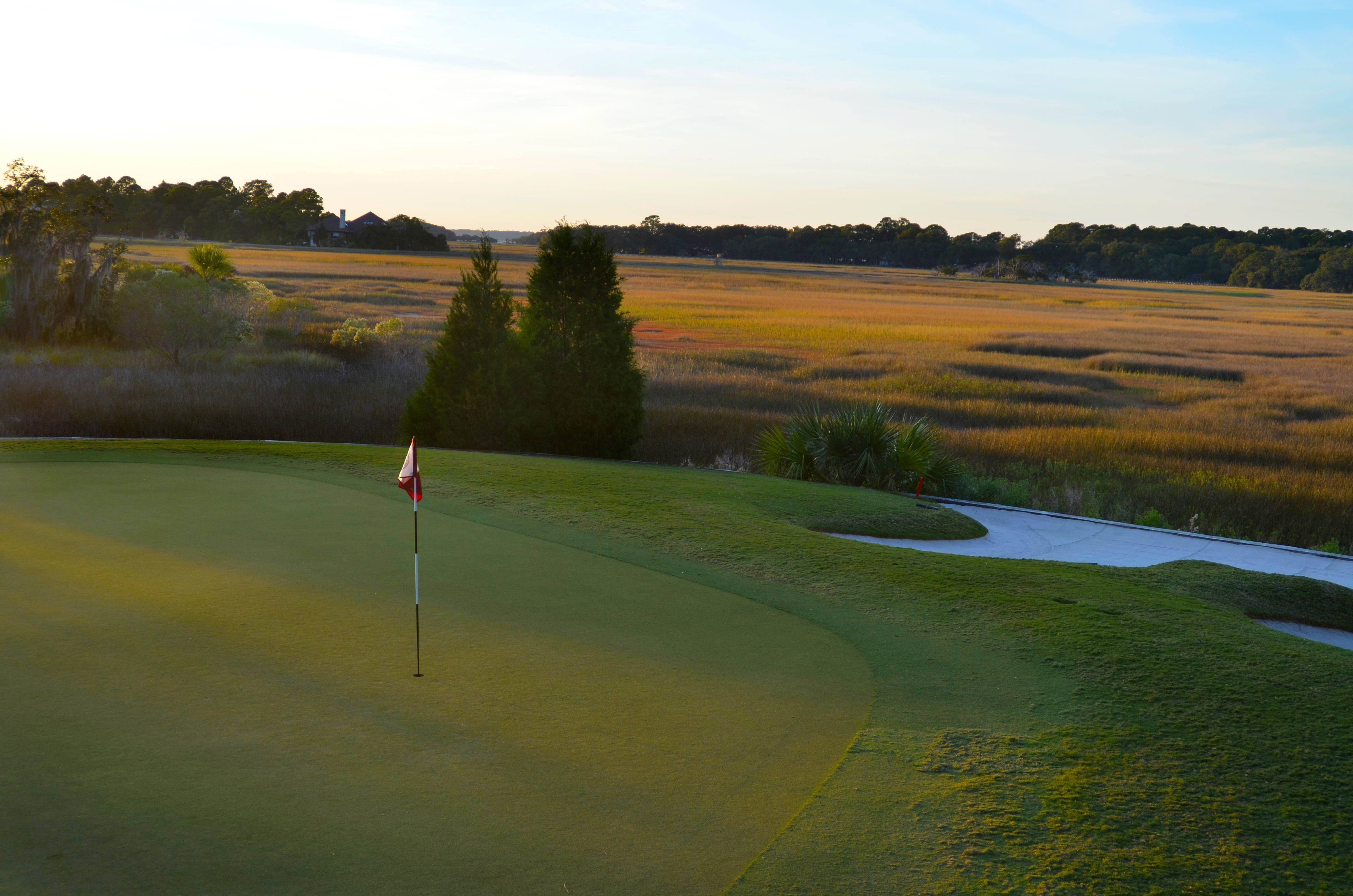 Sea Pines Country Club is the lone private club inside the resort community's gates. The golf course was originally designed by Arnold Palmer and was updated by Clyde Johnston in 2001. Considered one of the most playable and well-conditioned layouts on the island, it's undergoing a major practice facility expansion, golf shop renovation and re-grassing of tees, fairways and greens.
The club is also known for its resort-caliber outdoor pool and deck overlooking a vast expanse of Lowcountry tidal marsh, as well as a fitness and wellness center that ranks among the top 50 in the U.S. There are periodically homes for sale right along the golf course for those seeking the ultimate in convenience.
Midlands and Piedmont
Vibe: The Carolinas' central regions are home to some of its largest population centers: Charlotte, the Triad and the Triangle in North Carolina, and Columbia in South Carolina. The North Carolina Piedmont is chock-full of rolling hills, massive oak trees and many of the state's best BBQ joints. The South Carolina Midlands are flat and sandy with mile after mile of towering pines. The Midlands and Piedmont converge in the North Carolina Sandhills, the "Home of Golf" and home to famed Pinehurst Resort.
Why Here? This is the epicenter of affordable living, where the overall cost of living is well below the national average and even lower than coastal and mountain regions. The climate is a bit more predictable, with moderate winters and warm summers that extend well into September. Did we mention the Sandhills and Pinehurst Resort? Having the 30-plus courses of Moore County, N.C. and the home to five future U.S. Opens at the resort's famed No. 2 course is a nice perk.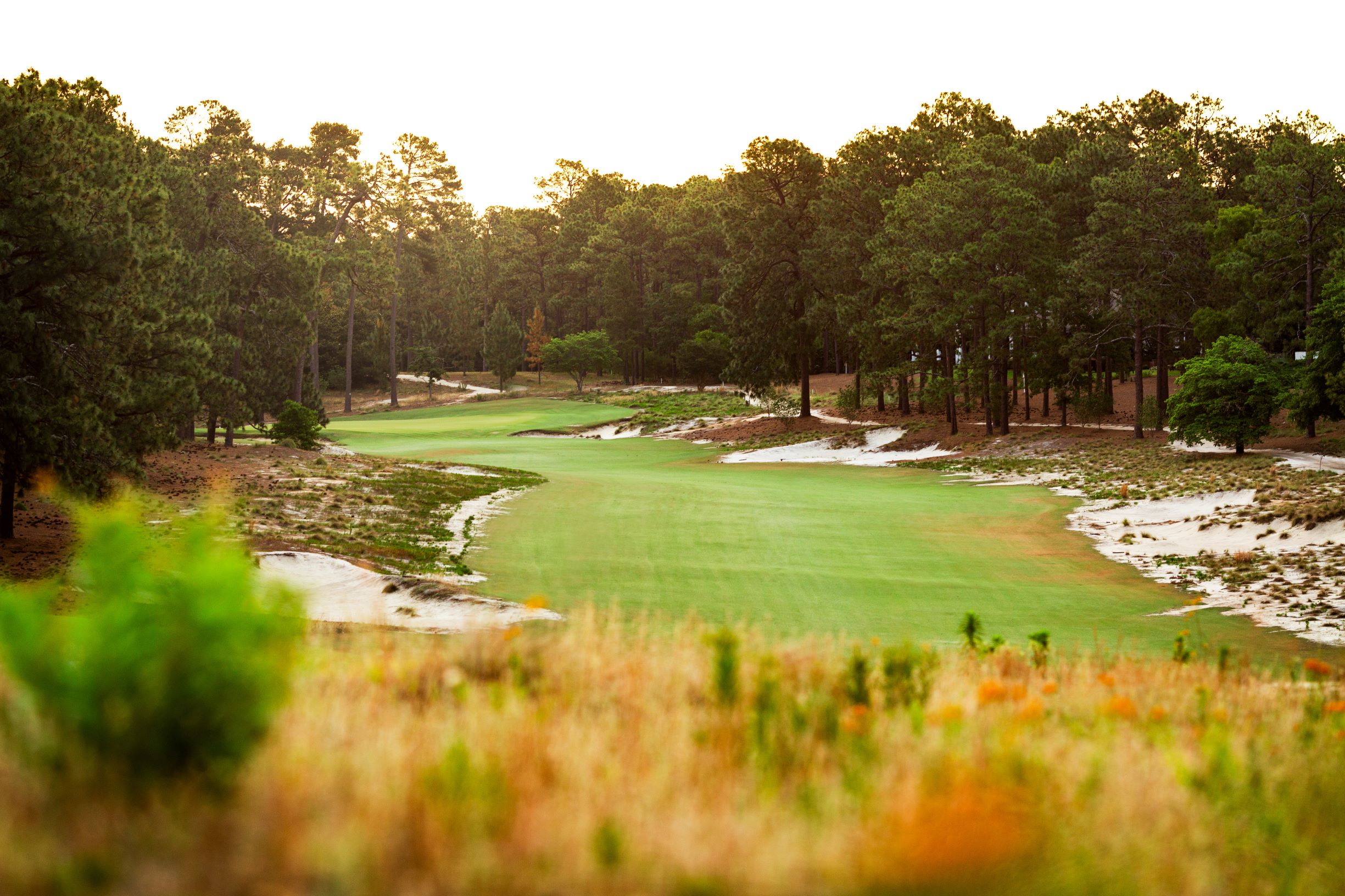 The Golf: The Sandhills are by far and away the leading golf destination, what with Pinehurst Resort, Mid Pines and Pine Needles, Tallamore, Dormie Club and other world-class venues. Charlotte, Greensboro, Winston-Salem and Raleigh-Durham-Chapel Hill are home to numerous golf communities and affordable daily fee courses.
Where to Live: The Village of Pinehurst is America's original golf community. Founded in 1895 by Boston business magnate James Walker Tufts and designed by Frederick Law Olmsted, "The Village" encompasses Pinehurst Resort and its nine 18-hole layouts. Pinehurst Country Club is the private side of the operation, offering its members exclusive access to courses on select days.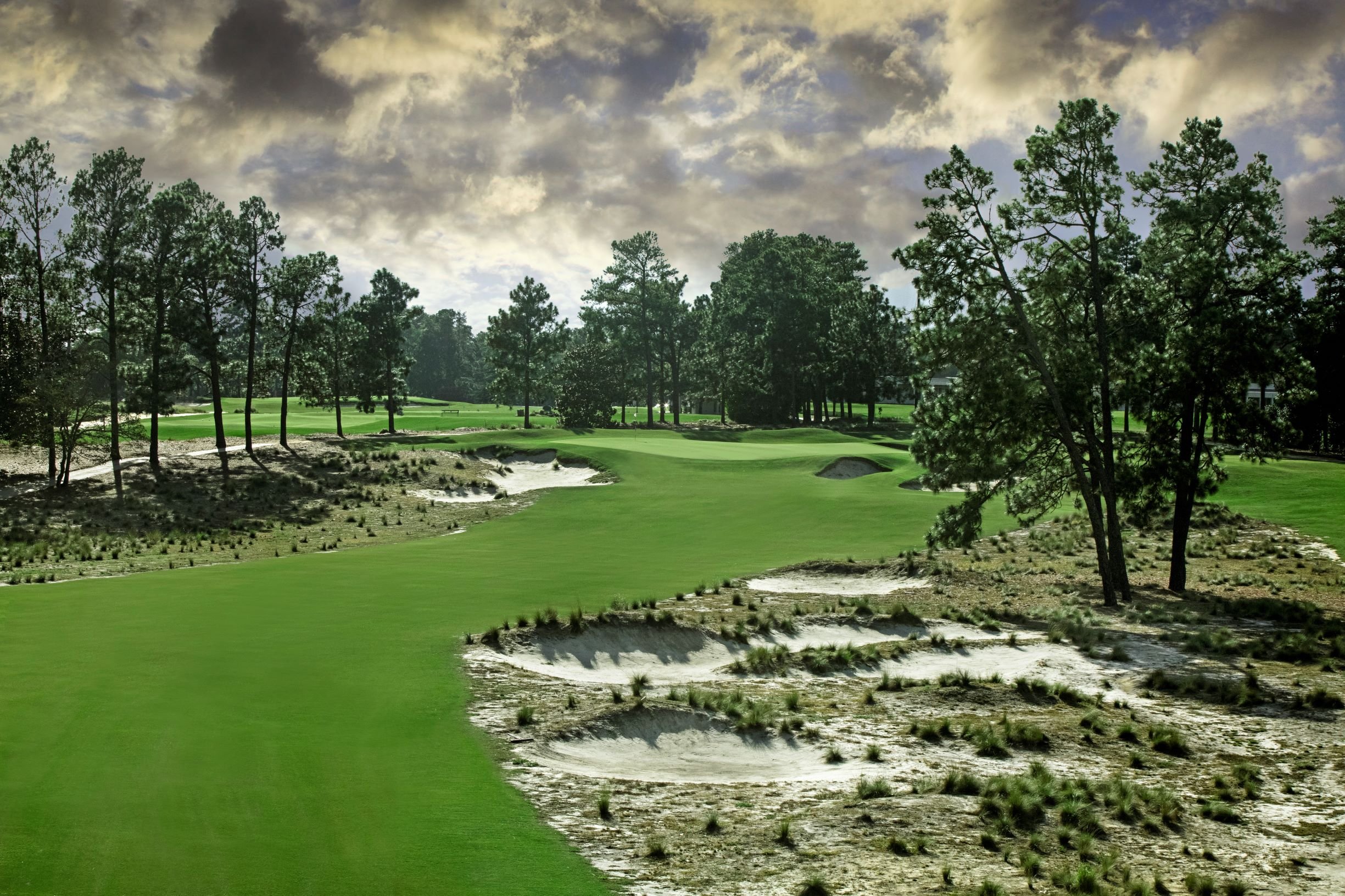 Golfers pay a premium to live in the historic homes of the original Village footprint, with prices starting around $750,000 and going up to $2 and even $3 million. Just outside of The Village core but still within walking, biking or golf cart distance from the club, are homes in the $450,000 to $750,000 range. Many are situated along courses No. 1, 3, and 5. Living along neighboring Pinehurst Lake is also an option for those who enjoy water sports.