During this prolonged, white-hot seller's real estate market, the debate rages on: is it better to buy a resale home or build a custom residence? The reality is there's no right or wrong answer. Just as every local market is different, so is every buyer.
There are so many individually-driven factors to consider. What's your time frame for moving? What's your "all-in" budget? Are you particular about what type of lot you want, e.g. golf course view, mountain vista or secluded and wooded?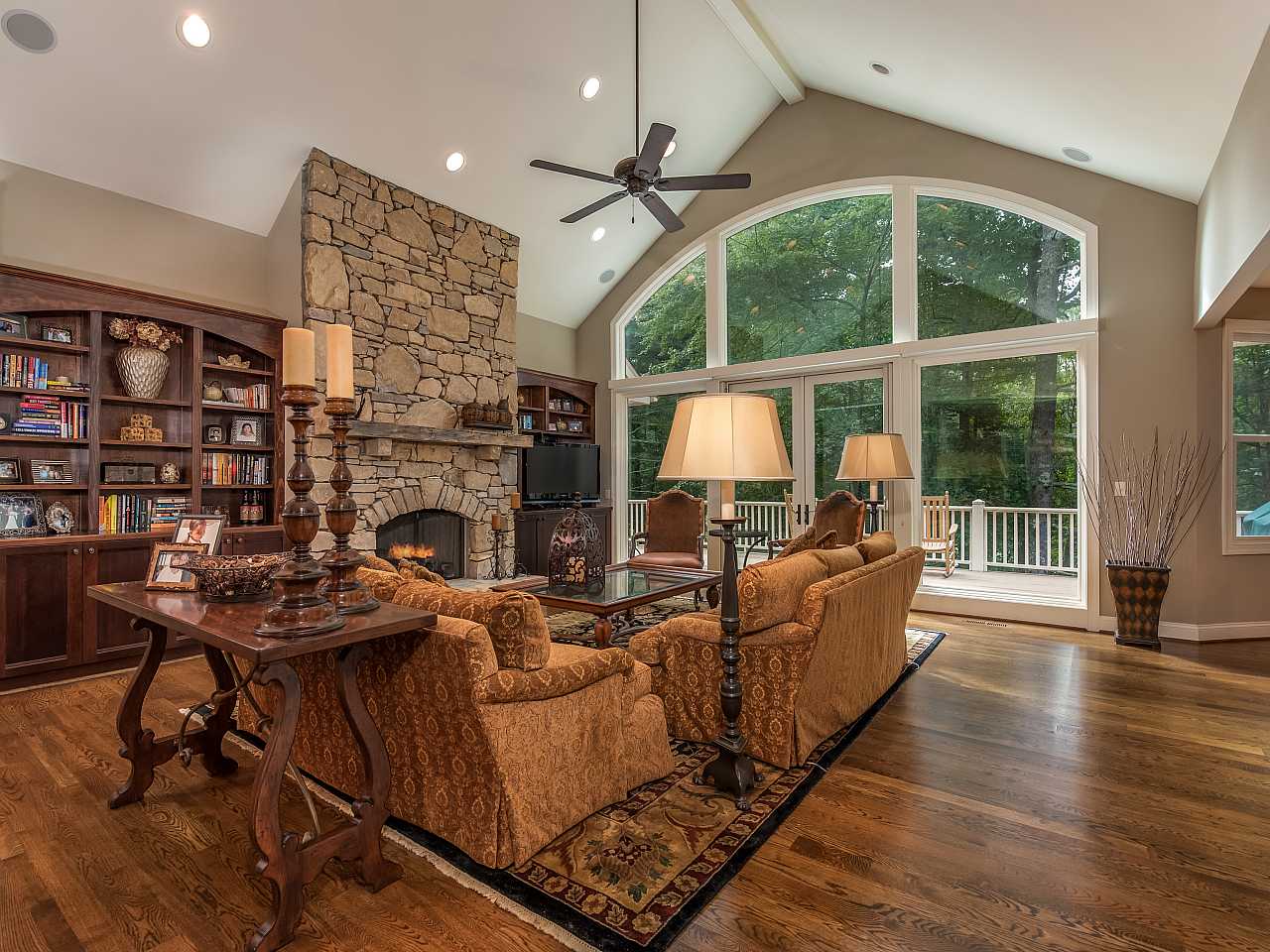 Mountain-Style Living at Champion Hills
At Champion Hills, similar to most private golf communities in the Southeast, housing inventory has changed dramatically over the past two years. As of this writing, supply remains at a record low, with only three resale homes available. Rewind to the fall of 2019 and there were nearly 30 homes for sale ranging from $500,000 to more than $1.5 million.
What a difference 24 months makes. Here are a handful of things to consider that will help with your decision.
Lot Logic
While resale inventory is tight, when it comes to "dirt" (to use developer parlance), it's a totally different story. There are nearly 40 lots currently listed for sale at the Champion Hills' website. It doesn't take a real estate expert to surmise that a lot of folks were eager to relocate to Western North Carolina during the pandemic, and they didn't waste any time in doing so.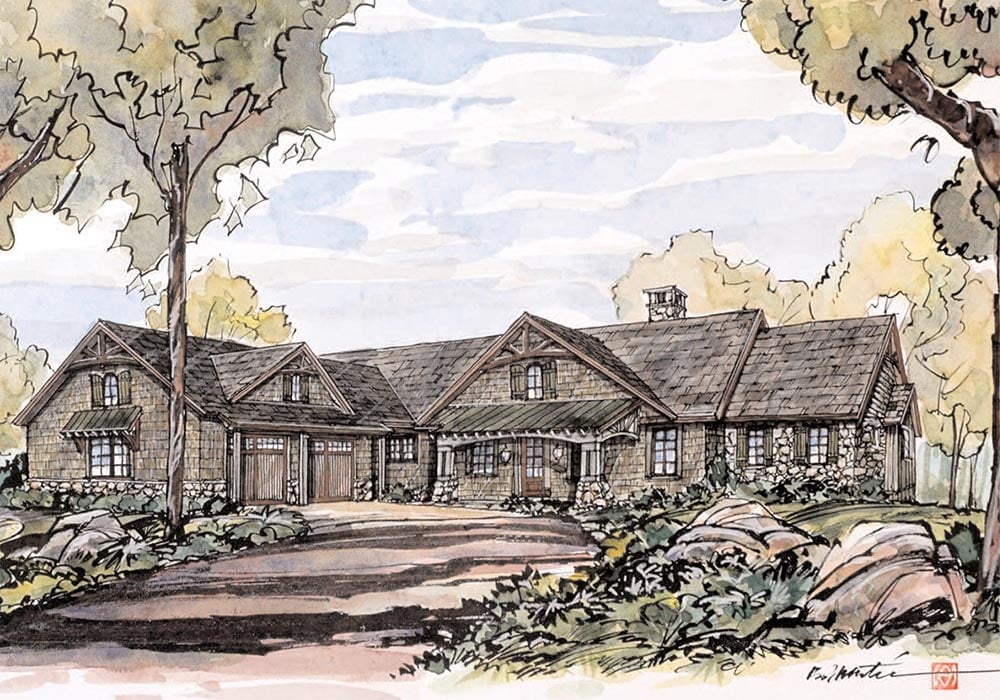 Rendering of a Custom Home at Champion Hills
But post-pandemic, things have slowed down, if only a bit. The market is gradually correcting its course and more buyers are giving themselves more time when it comes to deciding on their next or final move.
"Right now the time frame to build a custom home at Champion Hills is around 18 months," says Champion Hills onsite Realtor Amber Saxon of Beverly Hanks. "If you have the leeway or patience to wait, the upside is you can get exactly the home you've always wanted."
Unlike resale homes, the market for lots still swings toward the buyer, according to Saxon. By comparison, land is priced closer to true value and bidding wars rarely, if ever, ensue. On the flip-side, the cost-per-square-foot for a custom build, especially in a mountain community with severe slopes, is significantly higher than buying an existing residence.
This especially true in the "luxury" home category that starts at $1 million and up. According to Mary Kay Buhrke, also a Realtor with Beverly-Hanks' Champion Hills sales team, cost per square-foot to build in the mountainous terrain of western North Carolina can easily surpass $400, not including the lot.
Resale Rules
If the resale route is right for you, Saxon says there are a few rules of thumb to follow. First, if the home you want becomes available, be ready to pounce. Those who hesitate will often lose out in this seller's market. Some realtors even recommend selling your primary home and living in a short-term rental if you're in the market for a resale home in an active Sun Belt market.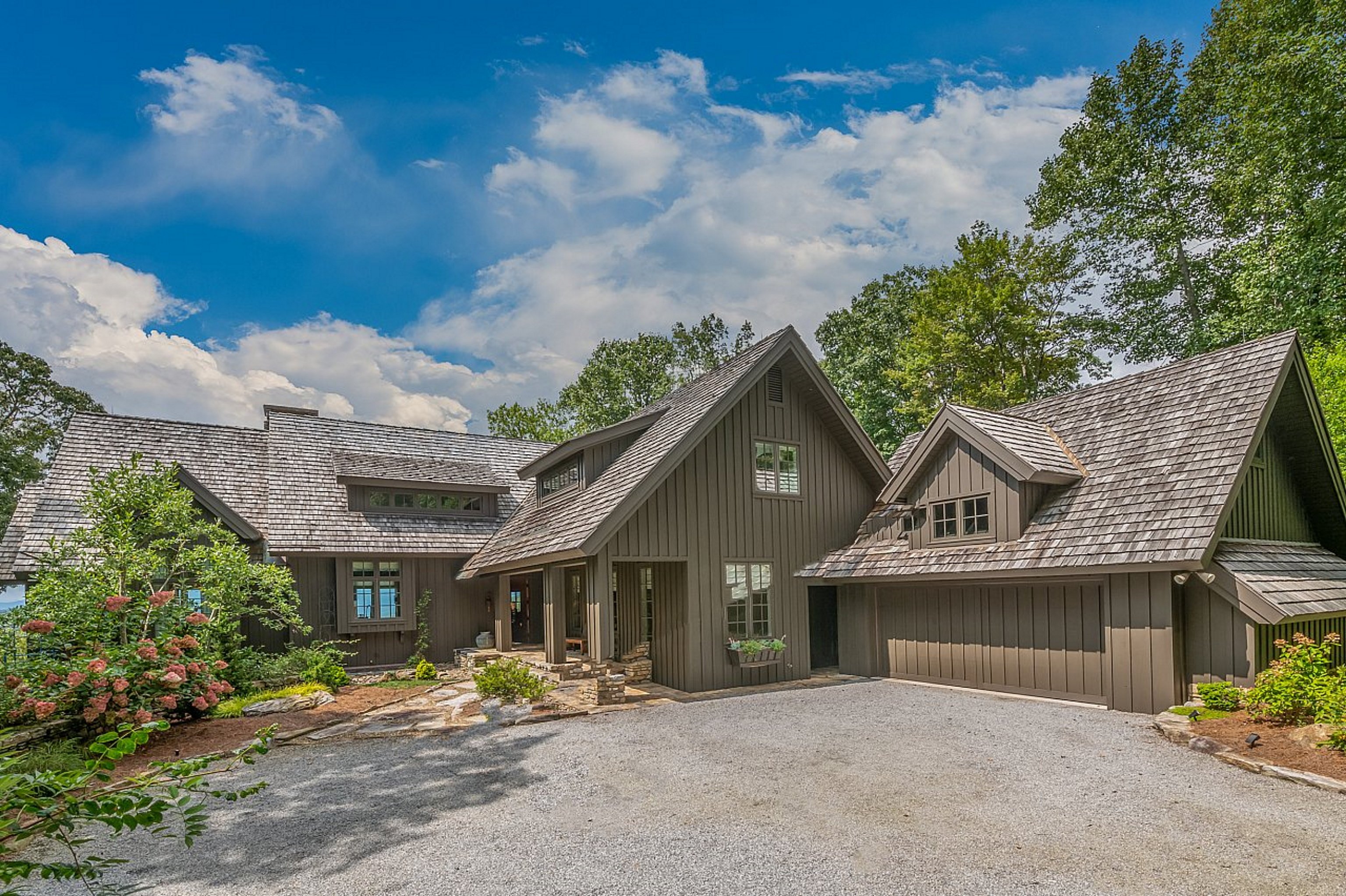 One of our Spectacular Homes at Champion Hills
Second, have a cash reserve ready for renovations and upgrades. Resale homes, being older, often have floorplans that are considered outdated. For example, they may not have the open kitchen and living room area that buyers favor these days, or high ceilings. Bathrooms may also need to be updated to get them up to modern "new home" standards.
Third, decide ahead of time if you're flexible on the lot type. At Champion Hills, like many mature private communities, existing homes are built on many of the best lots. Many have mountain views while others are along the golf course. If you have to have one or the other, you'll likely be in for a longer wait.
To learn more about building or buying a home at Champion Hills, visit our real estate section.