Country clubs across the U.S. are experiencing an influx of new members who're "going private" for the first time. These newbies are joining the ranks of thousands of other private club golfers (both old and new) for various reasons.
Some have always wanted to join but didn't have the time, freedom or means. Others have grown tired of waking up at 5 a.m. to book a tee time seven days in advance, only to slog through another five-hour round. And then there are course conditions, which can suffer at public courses under the weight of thousands of additional rounds.
Whatever the case, they're joining and joining in droves in many parts of the country. Whether you're considering membership at a private club such as Champion Hills near Hendersonville or Asheville, or just starting to explore your options, here are four things to consider as you conduct your research.
1. You Can Get a Tee Time
According to the National Golf Foundation, rounds played in 2021 topped 2020's record-setting pace by 5.5%. And rounds at public courses were up nearly 7%. A single-figure increase may not sound like much, but layer it on top of the previous year's epic uptick in demand and tee sheets are filled from California to New York – and includes Western N.C. as well!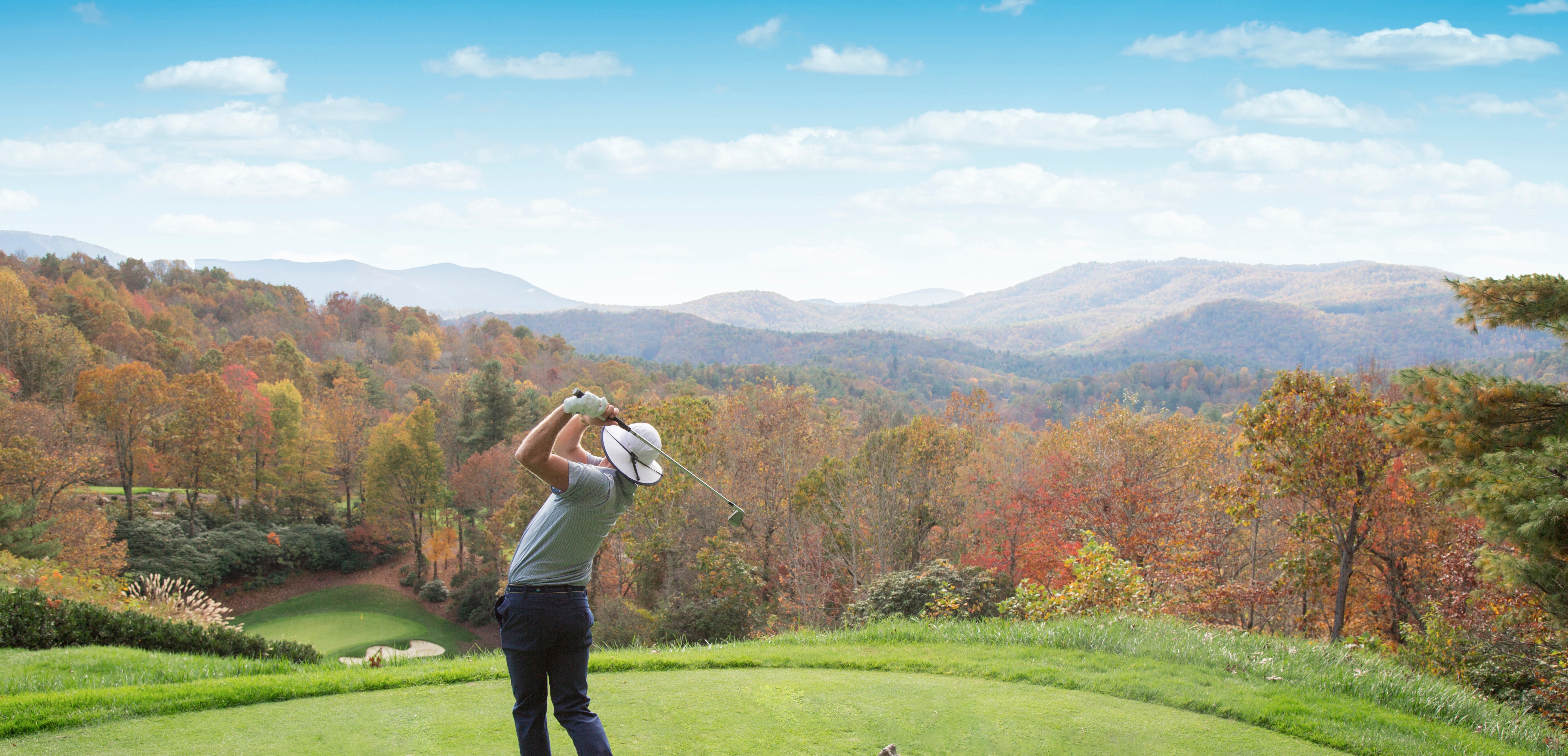 Public golf courses in Sun Belt regions like the Carolinas can easily host between 35,000 and 45,000 rounds per year. Private courses, on the other hand, typically cap golf memberships between 275 and 350 depending on utilization rates. This equates to anywhere between 15,000 and 25,000 rounds annually.
Getting a tee time at a private club is exponentially easier than getting one at a public course. Not only that but getting the tee times you really want isn't just a possibility, it's generally a reality. Sure, morning slots are a bit harder to come by, but members can lock in their reservations by jumping on the club's website or booking app a few days in advance.
2. You Can Play in Less Than Five Hours
Due to increased demand, many public courses have shifted from 10-minute tee time increments to 8-minute tee time increments. A couple of minutes sounds nominal but consider this: it takes twelve to 15 minutes to play a par 4 or par 5 hole, and eight to 10 minutes to play a par 3. Now you start to understand the logjam created by tight tee time spacing.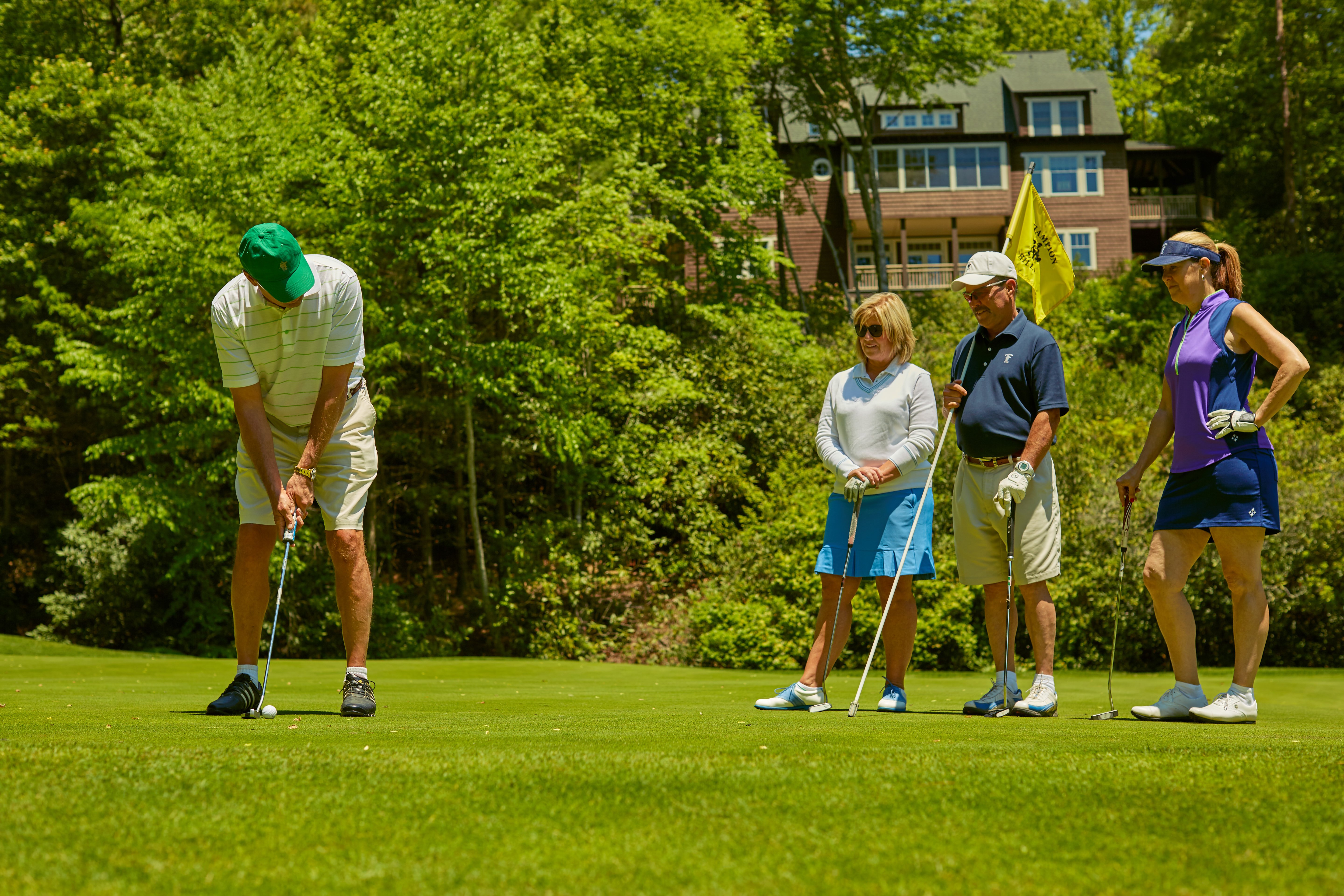 Most private clubs use 10-minute tee time intervals, and uber-exclusive clubs even have 11 or 12-minute spacing. Also, factor in that country club golfers play faster than public golfers and it's not unusual to play 18 holes in under four hours.
At Champion Hills, members make their way around our Tom Fazio-designed Mountain Masterpiece in just over four hours. Most use carts due to the hilly terrain and distance between holes, but walking is also encouraged, and on most days, you'll find a cadre of fit members hoofing around the layout.
3. You Can Improve Exponentially
Simply put, the better you play, the more you enjoy the game. Studies by numerous golf organizations prove this simple statement, but avid golfers don't need official documentation to validate this theory. Most private clubs have a full array of practice facilities, including a driving range, chipping greens, putting greens and practice bunkers.
What's more, most golf memberships feature unlimited range balls (typically provided on the range) and use of the practice facilities. Lessons are also readily available through the club's director or instruction, head golf professional and / or assistant golf professional.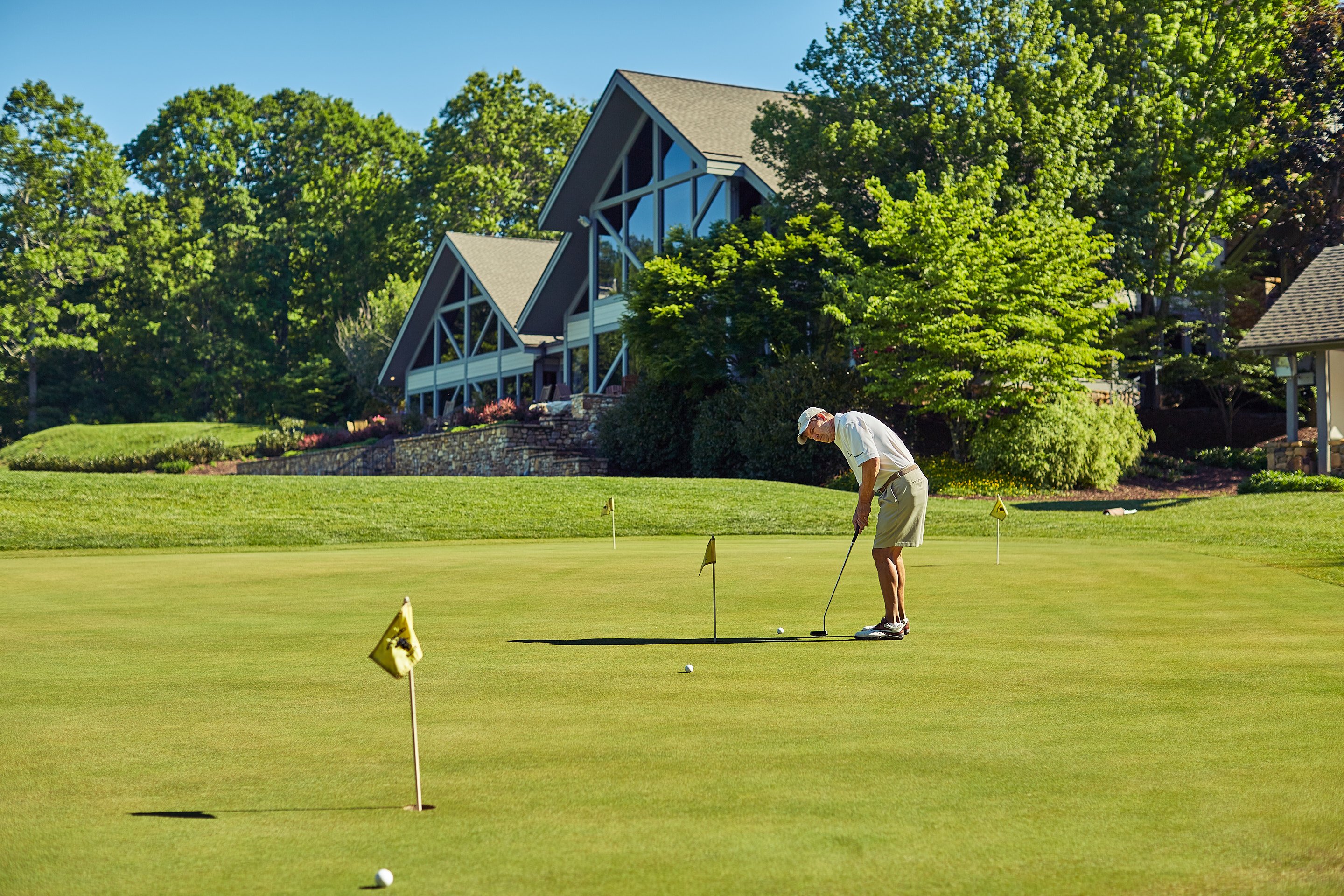 At Champion Hills, PGA Head Golf Professional Scooter Buhrman, is a "Class A" PGA Professional who played collegiately at Longwood University in Farmville, Va. He and his team offer numerous clinics, private lessons, and even "Get into Golf" programs for beginners. Members also enjoy access to our Foresight Sports GCQuad launch monitor and V1 swing software for swing monitoring and analytics.
4. You Will Make Golf Buddies Fast
Ever struggle to find three other golfers to round out your foursome? Or even a playing partner for a quick nine holes on a weekday afternoon? Simply put, this won't happen at most private clubs. Champion Hills has several standing men's and women's golf groups. And via the network you'll create or by just showing up at the clubhouse, you're sure to find a game almost any day and time.
For more information on membership at Champion Hills, contact Heather Myers at Heatherm@championhills.com, or visit our click here for more information or to schedule a tour.