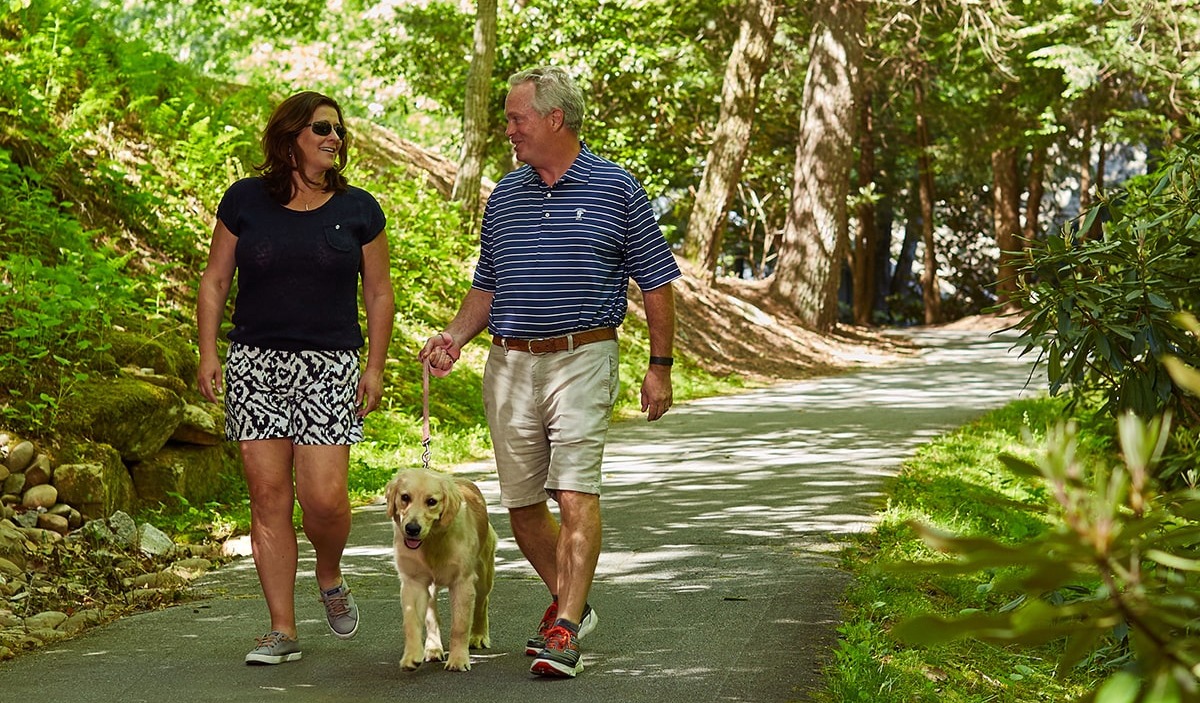 When choosing a private community to live in, you'll be presented with two primary options: Gated and non-gated communities. It might seem like a simple choice, but there's a lot to consider.
Gated communities have a reputation for being more restrictive, isolated, and controlled than non-gated communities. But non-gated communities like Champion Hills are valued for their accessibility, friendliness, accountability, community, and security. There are advantages to both types depending on your community criteria.
Here are five common misconceptions about non-gated communities to help you choose what kind of community is right for you.
Misconception 1: Non-gated communities aren't safe.
Rates of crime in gated and open communities are comparable – it's about how the community treats its security policies. Champion Hills security works closely with public safety officials to ensure safety, but we also have roving security staff onsite 24/7. Our residents have a direct line to security, who can respond in a matter of minutes to immediate concerns.
Misconception 2: Homes in non-gated communities aren't as valuable.
Home values at Champion Hills are higher than local gated communities. The Champion Hills Property Owners Association (POA) controls roadways, signage, lighting, security, sewer, and more to make sure everything is properly maintained to enhance the natural beauty of our Blue Ridge surroundings. (More on that below.)
Misconception 3: Non-gated communities get a lot of through-traffic.
Although our main entrance is on a state road, all of the intersecting roads at Champion Hills are privately owned and privately maintained. Between our "illusion of seclusion" – we're remote enough to get away, but never too far from metropolitan amenities and local attractions – and roving security, there's a very small chance of uninvited guests cruising around our community.
Misconception 4: Homeowners associations in open communities are less involved with homeowners.
Open communities with a homeowners association or POA have a governing board monitoring property presentation and value. The Champion Hills POA, composed of residents, is thoroughly involved in our community. Homeowners have a direct line to the POA, which meets at least once a month; our onsite security is paid for with POA fees; there's even an architectural review committee to help homeowners navigate any changes they want to make to the exterior of their home or their yard.
Misconception 5: The people in open communities aren't as tight-knit.
The openness of non-gated communities doesn't always mean looser social ties. Champion Hills is currently host to 355 homes, over 60% of which are full-time residences. Our homes and homeowners are a tight-knit group who quickly become like family.
Download the Champion Hills Guide today to learn more about residence, membership, and what it's really like to live in an open community in the Blue Ridge Mountains.